Charles Schwab® review 2023
Updated September 12, 2023
At Bankrate we strive to help you make smarter financial decisions. While we adhere to strict , this post may contain references to products from our partners. Here's an explanation for .
Charles Schwab: Best for
Overall experience
Research
Customer support
Charles Schwab excels again this year in Bankrate's review of the top brokerages, and it's little wonder since this broker does so much right for so many investors. No-commission trading on stocks; ETFs and many mutual funds; high-quality research and educational elements; trading platforms for beginning and advanced investors; and on and on. Of course, the investor-friendly broker is also great for all-hours customer support and can even get you a decent bonus if you bring some money to the account. Add it all up and you have one of the best brokers in the industry, and more than enough reason to award it five stars. Schwab is still integrating rival brokerage TD Ameritrade into its operations, a move that it says will be complete in 2024.
If you want to stack up Schwab against the industry's best, be sure to see how it compares with Fidelity Investments and Interactive Brokers. Then stack it up against other low-cost brokers such as Robinhood, if only to see how much you're getting at Schwab for the same low price.
Charles Schwab: In the details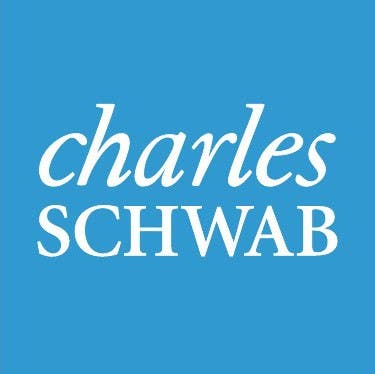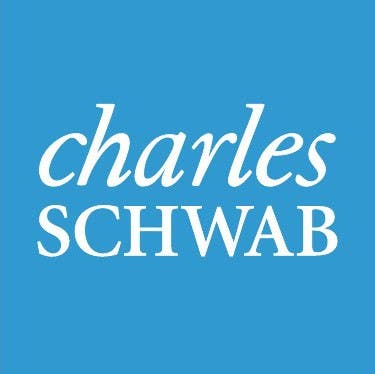 Minimum Balance
$0
Cost per stock trade
$0
Cost per options trade
$0.65 per contract
Promotion
Get $101 of Schwab Stock Slices with a minimum of $50 deposited.
Commission-free ETFs
All
No-transaction-fee mutual funds
4,300+ NTF mutual funds
Securities tradable
Stocks, ETFs, bonds, options, mutual funds, futures
Customer service
24/7 phone support, online chat support and in-person service at roughly 400 branches nationwide
Account fees
$50 full transfer out fee, $0 partial
Mobile app
Schwab offers the "Schwab Mobile" app on the Apple App Store and Google Play Store.
Pros: Where Charles Schwab stands out
Trading fees and account types
Schwab charges $0 for stock and ETF trades and $0.65 per contract for options. You could find cheaper options commissions if you wanted to skimp on some key features such as research, customer support or fee-free funds. But Schwab's commissions are competitive and more than reasonable for all the value you're getting. Plus, there's no account minimum, so it's incredibly easy to get started.
Schwab also offers nearly any account type you can imagine: Individual, joint, IRAs, education savings accounts, 529 education accounts, business accounts such as the SEP IRA and solo 401(k), as well as trust and charitable accounts, among many others. As your financial needs grow, Schwab is going to be able to accommodate your requirements.
No-commission funds
Mutual fund investors should be happy with Schwab's offerings – with around 7,800 funds available without a sales load. Investors in mutual funds should generally be looking to avoid sales loads since they're a dead loss, and Schwab gives you plenty of solid fund choices.
But it goes one better, offering more than 4,300 funds with no load and no transaction fee, meaning you'll buy and sell without a commission. It's another way that Schwab is so investor-friendly.
Fractional shares
Schwab has a great feature for newer investors, allowing you to put all your money to work in an investment, even if you can't afford a full share (which is a real possibility with some high-flying tech stocks.) It's called Stock Slices, and it lets you buy any stock in the Standard & Poor's 500, which is an index of America's five hundred or so largest companies.
You can buy a slice of any of the index's stocks for as little as $5, and you can buy up to 30 slices in total at a time. For example, if you wanted to buy 10 slices of various stocks, you'd have to have at least $50. But if you want to invest just $25, you could max out at five slices in total or pick just one or two. The Schwab trade interface is easy to use, allowing you to input all your transactions at once and then click the trade button once – a clear upgrade from Fidelity's clunky interface for purchasing fractional shares. This program enjoys Schwab's no-commission structure on stock trades, too.
However, the clear disadvantage at Schwab is that you're limited to those 500 or so S&P 500 stocks, whereas rivals such as Fidelity and Interactive Brokers literally allow you to purchase thousands of stocks on a fractional basis. Hopefully, Schwab expands this program to include more than just S&P 500 companies. Besides purchasing fractional shares, at Schwab you'll also be able to reinvest dividends in partial shares.
Research
Schwab is great at providing investors with what they need to know, both in terms of research and all the tools the broker offers.
Clients receive earnings news from Reuters, Briefing.com and others, while Schwab also provides market commentary from Morningstar, Argus and CFRA. Those investors looking for research on specific stocks will find Schwab's in-house analytical work, including Schwab Equity Ratings for evaluating a stock's performance, as well as other third-party reports.
Fund investors can access the Morningstar rating for each mutual fund, while ETF traders can trawl through the offerings efficiently with Schwab's ETF screener and ETF Select List, a guide to the broker's top picks. It's a quick way to sift the fund universe for what you really want, and the screener helps you find low-cost funds quickly. And the screener can even help you find which funds are engaged in socially responsible investing, if that's what you're looking for.
Fixed-income traders can pore through tens of thousands of offerings with Schwab BondSource, a screener that includes ratings from Standard & Poor's and Moody's.
High-quality trading platforms
Schwab offers a pair of trading platforms as well as a mobile app, so you'll have the means to trade wherever you are.
Schwab.com web trader: The broker's entry-level platform does plenty. In addition to all the basic features, the platform keeps tabs on major indexes and watchlists, can pull up a company's financials and trading data, and access options chains and analyze trends. The all-in-one trade ticket allows you to make simple stock trades and even complex options trades from one interface. If you need even more, you can step up to StreetSmart Edge.
StreetSmart Edge: This is Schwab's flagship trading platform, and it shows. The interface is highly customizable, so you can set up the platform to optimize your trading process. You can trawl screeners for trading ideas, while news feeds and live CNBC coverage roll in the corner. The platform also offers advanced charting, and you'll be able to place complex, multi-leg orders on the all-in-one trade ticket. You can access the platform in both web and desktop versions.
Mobile app
Schwab Mobile provides the core functionality of the broker's web trader and you'll be able to securely access your accounts with industry-standard encryption. The app allows you to place trades (including multi-leg options) and monitor your portfolio, access news and real-time market data, check out stock charts and watch CNBC on a live stream. You can deposit checks into your brokerage or Schwab bank accounts, and the app is integrated with Apple Watch, too.
On top of this, you can access many of the app's functions with voice commands via the virtual assistant. You can trade, check your portfolio, deposit checks and set alerts, among others.
Customer support
It might be a dark and stormy night, but Schwab's customer support team is going to be open to take your call. Not only does the Schwab team take calls 24 hours a day, seven days a week, but it's also available for online chats and email around the clock, too. It's hard to do better than that.
You can always send an email, or you can stop by one of the approximately 400 Schwab branches (and now TD Ameritrade locations, too, since Schwab owns that brokerage) if you need more personal assistance. This physical presence is an advantage that Schwab has over online-only brokers such as Webull, Robinhood or Interactive Brokers.
Integration with the rest of Schwab
One of the benefits of going with a powerhouse such as Schwab is the ability to conduct nearly all your financial business under one roof. If you're looking to expand your relationship from just a brokerage account to a bank account, you can have that set up in minutes on the Schwab site. You'll get a highly regarded bank account and still enjoy the company's top-notch customer service.
Or if you're looking for a robo-advisor to manage your portfolio for you, the company can handle that with Schwab Intelligent Portfolios service. And the kicker? The company doesn't charge any management fee (just the small fees for any funds it places you in.) If you want more specialized assistance from a certified pro, you can opt for a very reasonable monthly fee.
And you'll still have access to Schwab's physical branches if you need a specific question answered or you prefer to conduct your business in person.
Cons: Where Charles Schwab could improve
Transfer-out fees
With all the other investor-friendly advantages at Schwab, it feels nitpicky to target the broker's fees for transferring out your account. A partial transfer is now free (down from $25 before), while a full transfer will cost you $50. Although Schwab is generally good about not hitting you up for fees here and there, that's not really the case with transfer fees. Key rival Fidelity somehow manages to get away without charging those fees, so Schwab probably could, too.
Investment options
Schwab's investment choices – stocks, ETFs, bonds, mutual funds, futures – will suffice for a plenty of its customers. Those looking for a little extra, such as forex or direct trading in cryptocurrency, will have to turn elsewhere. However, Schwab's integration of TD Ameritrade, which does offer forex, may bring the inclusion of that asset class. Again, this is nitpicking.
Review methodology
Bankrate evaluates brokers and robo-advisors on factors that matter to individual investors, including commissions, account fees, available securities, trading platforms, research and many more. After weighting these objective measures according to their importance, we then systematically score the brokers and robo-advisors and scale the data to ensure that you are seeing the top options among a field of high-quality companies.
Read our full methodology
.