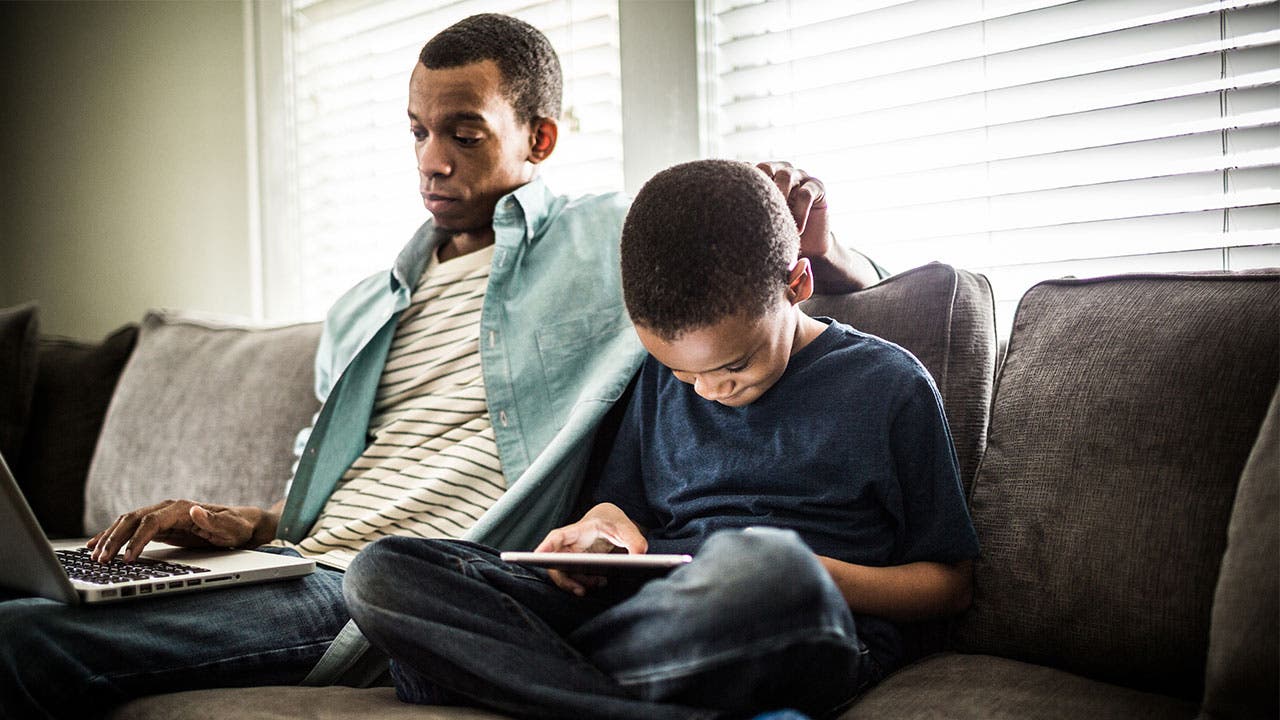 Exchange-traded funds have skyrocketed in popularity since the first ETF in the United States was launched in the early 1990s. In fact, 87 percent of financial advisers use or recommend ETFs to their clients, according to the Financial Planning Association's 2018 trends in investing survey. ETFs are seen as more tax-efficient, more flexible and less expensive when compared with mutual funds.
We compiled a list of several accounts that may appeal to you if you want to make ETFs part of your investment portfolio. But, as always, remember your investing time frame, your goals and your financial plan when choosing a provider.
Here are the best online brokers for ETF investing.
Charles Schwab
Charles Schwab is a longtime advocate of small-time investors, and the iconic brand remains one of the most affordable platforms. The standard pricing per trade is $4.95.
You won't be disappointed by the number of commission-free ETFs the firm offers either. At Schwab ETF OneSource, you can choose from more than 250 commission-free ETFs. And the list includes funds from major providers, like Pimco and State Street SPDR.
Charles Schwab is also brimming with educational resources. Bankrate's review of the broker found that it offers some of the best research and user-friendly tools in the market. Consider its ETF Select List, for instance. The tool spotlights funds with the best combination of eligibility, consistency and cost, according to the firm's experts.
Clients appear to be quite satisfied with the service. Charles Schwab scored the top spot in J.D. Power's annual study of full-service firms, and the accolade isn't a one-time wonder; it marks the third year Charles Schwab came in first place.
You do, however, need $1,000 to open an account — an amount that would easily lock out consumers who are still trying to build their emergency savings. There are workarounds, though. For instance, if you set up recurring $100 monthly deposits into the account, the company will waive the requirement.
Charles Schwab earned 4.5 out of 5 stars in Bankrate's review.
Trade commission: $4.95
Minimum amount to open a brokerage account: $1,000
Number of commission-free ETFs: More than 250
Fidelity Investments
With more than 265 commission-free ETFs to consider, Fidelity Investments makes available plenty of no-fee commission ETFs.
You want research and screening tools, too? Fidelity won't disappoint. It offers plenty of them inside of its portal, according to Bankrate's review of the account. While beginners could get lost in the labyrinth of available information, more seasoned investors may find this quality a big bonus. Fidelity also provides ETF investing ideas based on your goals, like investing for income.
Additionally, Fidelity's mobile app design snaps in ways some other brokerage apps don't. The app's aesthetic ought to help you find what you're looking for by not overwhelming you with clutter in addition to letting you make trades, view your watch list in a grid view or as a heat map and more.
Fidelity earned 4.5 stars out of 5 stars in Bankrate's review.
Trade commission: $4.95
Minimum amount to open a brokerage account: $0
Number of commission-free ETFs: More than 265
TD Ameritrade
TD Ameritrade is a good option for beginners, and it's also a good option for when you're on the hunt for ETFs.
TD Ameritrade has more than 300 commission-free ETFs to choose from, and there is no minimum balance required. One caveat? To remain free of any charges, you will have to hold an ETF for at least 30 days, per the fine print on what TD Ameritrade calls a "short-term trading fee." Otherwise, you will be charged $13.90.
Among the tools available to you include an ETF screener that is meant to help you find securities that match your trading goals based on performance and more.
If you care about tech, TD Ameritrade is a leader in the digital features it offers. In October, TD Ameritrade updated its Amazon Alexa skill so that investors can make trades with their voices on Alexa devices — marking a bold move in the financial services industry. While other companies, including traditional banks, let you use your voice to, say, get your balance on a voice-enabled device, it's rare to let customers move money with their voice.
Retail investors will have to pay a few dollars more to trade — TD Ameritrade charges $6.95 per trade.
TD Ameritrade earned 4.5 stars out of 5 stars in Bankrate's review.
Trade commission: $6.95
Minimum amount to open a brokerage account: $0
Number of commission-free ETFs: More than 300
Vanguard Group
The Vanguard Group, which introduced its first ETF in 2001 and manages more than $5 trillion in global assets, is known for being a low-cost investing option. In August, the power player pushed the boundaries of retail investing by making about 90 percent of all ETFs commission on its platform free. Translation: As a client, you have access to more than 1,800 commission-free ETFs, including from providers like BlackRock. That makes it the brokerage with the most commission-free ETFs.
To sort out all of those ETF options, Vanguard offers tools, including the ability to compare ETFs based on factors like expense ratios. It also continues to launch new ETF products. In September, for instance, it introduced the Vanguard Total World Bond ETF.
Vanguard earned 3 stars out of 5 stars in Bankrate's review.
Trade commission: Starts at $7 for first 25 trades, then $20 thereafter for accounts with less than $50,000
Minimum amount to open a brokerage account: $0
Number of commission-free ETFs: More than 1,800
Other options
Robo-advisers, like Betterment, will also invest in ETFs on your behalf, so don't forget about it as a potential option. You may also consider brokerage accounts from companies like E-Trade Financial and Ally Invest.