'The Amazing Race'
Reality TV invites us to vicariously chase across continents in "The Amazing Race," vie for the affections of a beautiful "Bachelor" or "Bachelorette," test our stamina as a "Survivor" and be hired — or more likely fired — by Donald Trump on "The Apprentice."
But the next time you gag along with some average Jane as she chokes down a grub worm in "high def," give a high-five to the insurance company whose risk is your reward. Because without insurance from major players like Aon/Albert G. Ruben, Fireman's Fund and Travelers Cos., "Wipeout" would be a wipeout and "Downfall" would never get off the ground.
"The big thing is, it's not scripted," says David Seaman, vice president of national programs responsible for entertainment at Travelers. "You have real human beings, not just actors, and you don't know how they're going to react. That's part of the excitement, but it's also what can make an underwriter a little nervous."
How do you insure that the real world won't intrude on "The Real World"? That "The Biggest Loser" won't lose too big? Here's a look at the behind-the-scenes damage control it takes to make reality TV a reality.
'Wipeout': Everything is insurable … for a price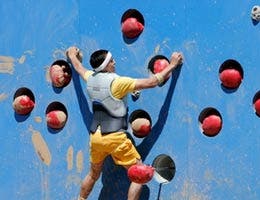 One look at "Fear Factor" and "Wipeout" leads one to wonder: How can they do that on TV?
Lorrie McNaught, vice president of entertainment insurance for Aon/Albert G. Ruben, insured "Fear Factor" before it was absorbed by NBC and now underwrites "Wipeout" with the same production company. She says riskiness is often in the eye of the TV viewer.
"With reality TV, you never really know what's real," she says. "On 'Fear Factor,' they had so many controls on the set that it was almost kind of boring, but then they put it on the big screen and it was petrifying!"
The key: Loss-control experts with years of behind-the-camera experience will work with the production company to stage scary stunts for maximum impact with minimum risk.
McNaught says one slip on "Wipeout" could literally wipe out the show. "Reality shows have a really low loss ratio compared to scripted dramas because the production companies can't afford to have liability claims," she says.
Kim Knudson, program director, national programs claims for Travelers, says there are insurance remedies for extreme risk-taking: "Most of the time, the production company will get accident disability coverage," he says.
McNaught agrees: "Everything is insurable … for a price."
'Survivor': You want to do what on an island where?!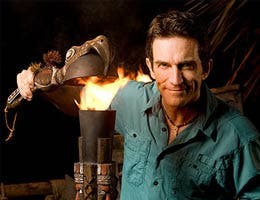 McNaught still remembers underwriting a new show called "Survivor."
"It was like, you want to go to an island in the middle of where to do what with people and not feed them for how long?! Oh my God, are you crazy?" she recalls.
Wendy Diaz, entertainment underwriting director at Fireman's Fund Insurance Co., says insurance premiums for a reality TV show typically run 1 percent to 2 percent of the overall budget.
Aon, Fireman's and other entertainment insurers have dedicated underwriters and claims adjusters, as well as seasoned onsite loss-control safety experts to approve the stunts and make sure the cockroaches are safe to eat.
A typical entertainment insurance package includes: cast insurance; workers' compensation; nonowned and hired auto; property coverage for sets, props, wardrobe and media (film, video and digital); third-party property insurance for location shoots; and errors and omissions coverage to protect the show's intellectual property. For reality TV, general liability coverage takes the place of cast insurance.
"Reality TV doesn't have 'casts' per se; it has 'participants' that are covered under general liability," says Diaz.
'The Bachelor': Emotions make dating shows volatile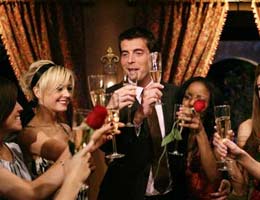 Dating equals ratings for "The Bachelor," "The Bachelorette" and other reality TV offspring of Chuck Barris' groundbreaking '70s hit, "The Dating Game."
Although considered the tamest of reality TV formats — they're known in the insurance industry as "walk and talks" — dating shows traffic in emotion, and emotion can lead to lawsuits — especially when the participants are not hired actors.
"When you're underwriting (dating shows), you don't want something that is mean-spirited," says Seaman. "That's what you have to watch out for. If the goal of the show is that someone is humiliated, it's probably not something we're going to be too interested in."
Seaman says the key to successful dating shows lies in documenting the risk before the first red rose is offered.
"You work with the production companies to make sure they have the proper waivers in place so the participants know what the risks are," he says. "You want to be sure that the participants acknowledge that they are participating of their own free will and that sometimes there are risks involved."
Such as a broken heart … or a bruised ego.
'Jersey Shore': Keeping the fun in dysfunction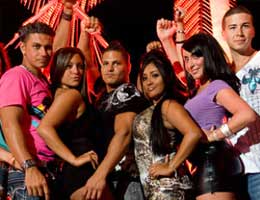 Now in its 24th season, MTV's "The Real World" launched the roommate reality genre that inspired "Big Brother," "Jersey Shore" and wacky family variations, including "The Osbournes," "Jon & Kate Plus 8" and "Keeping Up with the Kardashians."
McNaught has been a long-distance den mother for "The Real World," "Big Brother" and the Kardashians. She says the sedentary nature of household shows can be deceiving because producers like to break up all the emoting with action from time to time, as when the Kardashians wanted to try racecar driving.
"Can you imagine these girls driving a racecar and they lose control and go into a wall and there goes their career in modeling?" she says.
For this reason, McNaught says many insurers still consider roommate shows too risky.
But Seaman says time has eased some insurer's heartburn about 24/7 coverage for cohabitating strangers.
"When we put all these people in a room together, what's going to happen? Does a fight break out? What you discover is that 99.9 percent of the time your worst-case scenario doesn't occur," he says.
'The Apprentice': Big stunts, big stars can mean big risk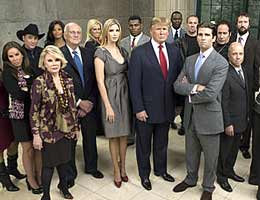 Celebrity-driven reality shows like "The Apprentice," "Hogan Knows Best" and "The Simple Life" can complicate underwriting for one simple reason: They involve celebrities.
McNaught earned her wings on "The Rebel Billionaire," with highflying billionaire Richard Branson. One stunt involved Branson taking tea atop a hot air balloon in flight.
"You take someone of high worth and you stick him in dangerous situations — the production company is responsible for his safety," she says. "How do you cover someone who is worth more than the entire network?"
Of course, reality shows sometimes make celebrities out of the participants, with equally unpredictable results. See also: Jon and Kate Gosselin.
Even a relatively tame dating show can be a challenge when a celebrity is attached. McNaught insures VH1's "Ochocinco: The Ultimate Catch" with NFL star wide receiver Chad Ochocinco.
"You wouldn't perceive a dating show as high-risk, but when they start talking about dirt bike racing or skydiving, you start thinking, OK, if something happens to him on the show where he can't go back to the NFL, that's a lot of money that he's out of pocket, and guess who's going to be sued?" she says.
'The Biggest Loser': No fat, hold the humiliation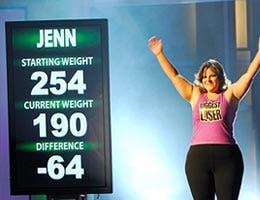 While contestants on "The Biggest Loser," "Losing It with Jillian" and other weight-loss reality shows work off the pounds, their insurance companies are sweating with the show's producers to keep the content positive, inspirational — and safe.
The weight-loss format is a risky one, and not just because of the health risks involved.
"The disgrace issue has become a big hot button in the last couple of years," says McNaught. "If an individual commits or is a victim of a disgraceful act, whether voluntarily or involuntarily, they may feel they can no longer complete the show. If something disgraceful happens, the network may feel a responsibility to not air it, and so they lose that money."
Unlike scripted TV, an accident involving a weight-loss contestant would make major headlines, and not the good kind. That's why many insurers steer clear of this format entirely.
"I would expect that those would be very challenging shows to underwrite," says Seaman. "If you think about real life and the challenges of losing a great deal of weight in a short period of time, it can be risky."
'Extreme Makeover': Reality on the run ramps up the risk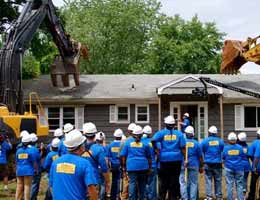 What's harder than insuring a reality TV production in Los Angeles or downtown Manhattan?
Try one that is constantly on the move, involves hundreds of volunteers and holds special events on the fly.
"Extreme Makeover: Home Edition," an Aon/Albert G. Ruben client, keeps McNaught's cell phone busy.
"They're literally in a different place each week; seven days and out, build a house and move on. You never really know where they're going to be next or how many people are going to show up and help," she says. "That can get a little crazy because you have all these contractors and subcontractors coming in, and then they want to do these impromptu concerts or carnivals or whatever to try to raise money."
Does she cover the whole circus: volunteers, gee gawkers, family, friends and nosy neighbors?
"Sure," says McNaught. "Thousands of people are in and out of those houses every day. Granted, everybody signs waivers and releases, but what if a beam off the roof fell on someone's head? You want to make sure the production is covered for that. As much precaution as the production companies take, accidents happen."
Additional resources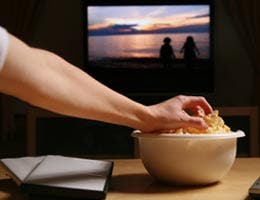 Check out these resources for more information on insurance.