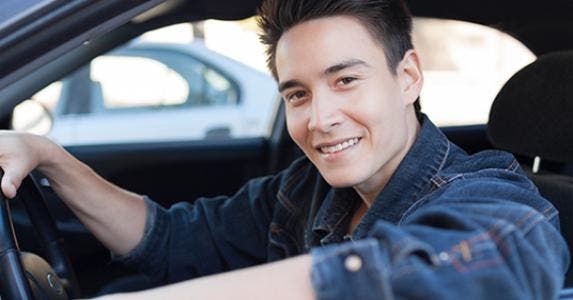 Dear Insurance Adviser,
My 23-year-old son lives with me and is buying a truck in his name. Is there any way to put him on my auto insurance policy? If he takes out a policy on his own, they want $245 a month — which is crazy.
Thanks.
— Regina
Dear Regina,
As a general rule, most insurers require that once an adult child, such as your son, owns a vehicle, he must have an auto insurance policy in his own name. And that's even if he still lives at home. It is more expensive that way, but there are advantages.
Save on your auto insurance — Compare quotes from reputable insurers
He could have the vehicle titled in your name, but it's beneficial for you that it's titled in his name. This greatly reduces your chances of being sued for his accidents. (That is, in such cases the owner can easily be sued because of the condition of the vehicle: worn tires, bad brakes, etc.)
There are a couple of ways he can lower his auto insurance costs and still keep the title in his name. First, he could raise his deductibles on collision and comprehensive coverage to at least $1,000 each, or even consider deductibles of $2,500.
The $245 monthly premium you quoted comes out to about $3,000 a year. Of that premium, 40 percent, or $1,200, covers any physical damage to the vehicle. With larger deductibles, he could probably save $300-$500 per year. If the truck is a little older, he may not need collision or comprehensive coverage at all. Buying only the auto liability insurance would save him $1,200 a year, or about $100 a month.
A second way that he could still own his truck and lower his insurance tab would be if you added the truck to your auto insurance and simultaneously changed the "named insured" on the policy to both you and your son. Not all companies will do that, but it's worth exploring. If your insurer isn't willing to do that, ask your agent to shop around for you. Compare auto insurance rates to get the best deal.
Once your son moves out of your house, he will definitely have to get his own auto insurance policy in his name only.
I hope this helps. Good luck.
Ask the adviser
To ask a question of the Insurance Adviser, go to the"Ask the Experts" page and select "Insurance" from the drop-down box. Read more Insurance Adviser columns.
Bankrate's content, including the guidance of its advice-and-expert columns and this website, is intended only to assist you with financial decisions. The content is broad in scope and does not consider your personal financial situation. Bankrate recommends that you seek the advice of advisers who are fully aware of your individual circumstances before making any final decisions or implementing any financial strategy. Please remember that your use of this website is governed by Bankrate's Terms of Use.