Financial reform and insurance
The insurance industry breathed a collective sigh of relief at largely being spared the rod of financial reform for its tangential role in the financial crisis. Had it not been for the near-collapse of insurance giant AIG in 2008, the industry might not have come under intense scrutiny at all.
"AIG was the 800-pound gorilla in the room, but its insurance subsidiaries weren't at the heart of the problems. It was the credit default swaps and other derivatives that were run through the financial products division," says J. Stephen "Stef" Zielezienski, senior vice president and general counsel of the trade group American Insurance Association, or AIA, in Washington, D.C.
The headline news from an insurance perspective: The insurance industry succeeded in retention of the states' regulatory structure without federal oversight. That battle isn't over and is expected to come before Congress next year, says Therese M. "Terri" Vaughan, CEO of the National Association of Insurance Commissioners, or NAIC.
For now, Congress decided that if insurance ain't broke, don't fix it. Still, financial reform did touch the industry. Here are six ways financial reform legislation affects insurance and what it may mean for consumers.
State regulation of insurance upheld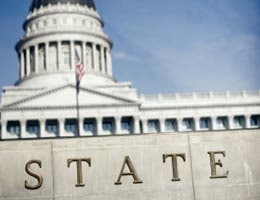 The primary impact of financial reform on insurance is that it preserves the authority of state insurance regulators to police the industry. An effort to introduce federal regulatory oversight, known as Optional Federal Charter, will likely be taken up by Congress in 2011. The charter would allow insurance companies to choose between the current state-based system and a single federal regulatory agency.
"I think there was a recognition that state regulation did perform well," Vaughan says.
Vaughan argues state regulators are closer to consumers, and therefore better able to address their insurance concerns than a distant federal bureaucracy. State regulators also are more likely to spot problems within the industry, she says.
J. Robert Hunter, director of insurance for the Consumer Federation of America, or CFA, located in Washington, D.C., says that depends on the state. "From the consumer's point of view, it doesn't matter who regulates. It's the quality of regulation that matters. Some states do a pretty good job — Florida and California, for example. A lot of states do almost nothing," he says.
Impact on consumers: No change.
Federal Insurance Office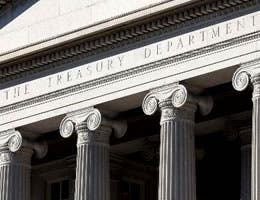 The financial reform act creates the Federal Insurance Office. Housed in the Treasury Department, its mission is to monitor the insurance industry for systemic risks, oversee the Terrorism Risk Insurance Act and participate in international insurance agreements. It will cover all types of insurance — except health insurance.
But the office lacks regulatory authority. The insurance industry fought hard to prevent it, fearing that any federal encroachment on the state system was a step toward Optional Federal Charter.
Vaughan prefers to see the Federal Insurance Office as a potential resource. "I think we all agree that having a source of federal expertise in insurance can be a very good thing. It just depends on how it gets used," she says.
Impact on consumers: It is too soon to tell.
Financial Stability Oversight Council rep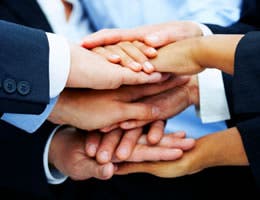 The new financial reform legislation creates a new position of "state insurance regulator" and gives the person a seat on the Financial Stability Oversight Council, which is charged with detecting systemic risks in the financial services industry.
"There are two nonvoting members on the council — the (Federal Insurance Office) director and the state regulator — and there's a third person, a voting member, who is supposed to be an insurance expert," says Zielezienski. "The state insurance regulator will likely be a rotating seat of state regulators."
The theory behind the move is that the state insurance regulator would act as an early-warning detector — a canary in the coal mine — to warn of risky behavior in the insurance sector. The question is, how will it work in practice?
"Who knows?" Zielezienski says. "The position is how they're going to define it and how the council views that position."
Impact on consumers: The possibility of additional scrutiny of the insurance industry.
Exemption from Consumer Financial Protection Bureau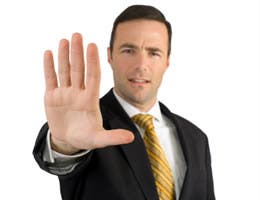 The insurance industry successfully won a "carve-out" in the act that exempts it from scrutiny by the Consumer Financial Protection Bureau, the newly created watchdog agency meant to monitor consumer financial practices. Giant insurance companies like AIG would still be monitored under the new 10-member Financial Stability Oversight Council designed to end "too-big-to-fail" bailouts.
"We tried to get at least credit-related insurance products like credit life covered, but they even fought that," says the Hunter.
But Zielezienski says: "The structure of insurance companies and holding companies are different from banks. With insurance companies, capital is held at the operating company level so they can pay claims when they come due. By contrast, there is no real capital held at the holding company level; that would be inefficient and wouldn't be consistent with the concept of making sure that capital is available to the operating company's policyholders."
Impact on consumers: No change.
Home sweet, home state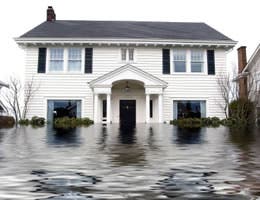 The reinsurance industry, which insures insurance companies, helps to stabilize primary insurers through periods of overwhelming claims like Hurricane Katrina. A second insurance sector, the so-called surplus lines insurance industry, provides coverage for things that are unique, dangerous or too risky for standard insurers like coverage for a pro athlete's hands or legs.
Both industries have spent several years promoting legislation that would streamline and modernize their interstate and international regulation. Financial reform incorporates those measures into the legislation.
"It mainly has to do with taxes," says Mike Ardis, spokesman for the National Association of Professional Surplus Lines Offices, Ltd. in Kansas City, Mo., referring to the state taxes that brokers pay on the insurance policies they sell.
"This reverts to a single-state payment system, where if you have a business in several states, you will only pay premium taxes to the home state of the insured rather than trying to allocate them among the various states," Ardis says.
Impact on consumers: Small businesses and professional athletes may see some benefit in "surplus lines" coverage. "This should help consumers get their insurance quicker and reduce the cost for our members to process a transaction," says Ardis.
State regulation of equity-indexed annuities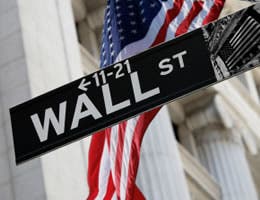 The legislation made clear that state regulators will have oversight on equity-indexed annuities, which offer a guaranteed minimum return but are riskier than traditional fixed annuities because they are linked to an equity market such as the S&P 500 or Dow Jones Industrial Average.
There had been ongoing debate over who should regulate equity-indexed annuities. Are they an insurance product under the purview of state insurance regulators or a securities product subject to the Securities and Exchange Commission scrutiny? The act settles the issue.
"We think it's a positive because insurance regulators have that local knowledge and understand the products, and it is very easy for local consumers to reach out to their state officials if they have any questions or issues," says Charles E. Symington, Jr., senior vice president for the Independent Insurance Agents & Brokers of America, in Alexandria, Va.
Hunter differs: "We didn't like it. We thought there ought to be some federal review of that."
Impact on consumers: Now that the regulation issue is settled, there's a chance that financial companies may develop better equity-indexed annuity products.
Additional resources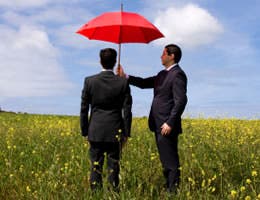 For more information on insurance, check out these stories at Bankrate.com: