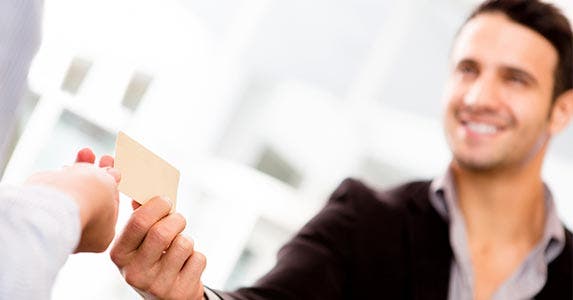 Business credit cards
Advertiser Disclosure: The credit card offers that appear on the website are from companies from which this site receives compensation. This compensation may impact how and where products appear on this site (including, for example, the order in which they appear). This site does not include all credit card companies or available credit card offers. Information about credit cards and card offers is accurate as of the date of publication.
Business credit cards are offered by a variety of issuers — from Bank of America to Capital One — as well as many smaller banks and financial institutions.
If you're thinking about getting a credit card for your small business, it's important to consider your business' needs, weigh the risks and cost and understand the fine print associated with the card.
According to Janet Zablock, global head of small business at Visa, in an interview with Marcie Geffner, business credit cards can help owners in a variety of ways, including separating business and personal expenses, getting better views of operating costs, bridging the gap between receivables and payables, establishing a business credit history and more.
"The key is keeping personal versus business separate and making sure they're responsible in managing the financial end of the business," Zablock says.
RATE SEARCH: Find the best business credit cards today on Bankrate.com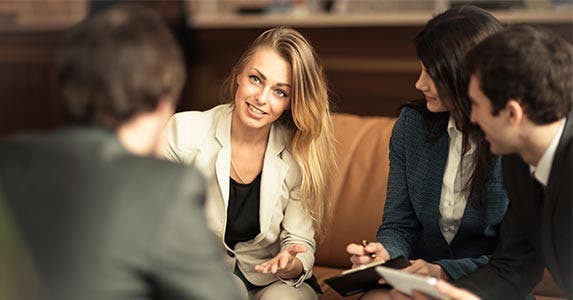 Who needs one?
© YURALAITS ALBERT/Shutterstock.com
If your small business makes between $10 million and $25 million a year, it makes sense to invest in business credit cards. Larger companies tend to go with corporate credit cards, commercial loans or other financing options, explains Zablock.

"The perfect person would be a dentist who wants to buy a piece of used equipment that he can't get financing for from a private party," says Jim Angleton, president of business finance and bank consulting firm AEGIS FinServ Corp, in an interview with Marcie Geffner, "Or an attorney who wants to buy a nice conference table from an auction. "No one is going to give him $20,000 for furnishings for his office."
Untraditional small businesses, such as micro-enterprises that sell handmade crafts, can also qualify for a business credit card — but that doesn't mean everyone should have one.
William McCracken, CEO of Synergistics Research Corp. — a financial services research company based in Atlanta —  explains in an interview with Marcie Geffner that credit card issuers can face problems with the government by issuing business cards to those without a viable business.
If you don't have the credit to apply for a $50,000-limit business card, for example, you can apply for what Zablock describes as a "basic credit product" with a lower limit.

"It probably doesn't come with travel rewards or cash back, but it would be an entry point for someone to begin to establish their business credit history," Zablock says.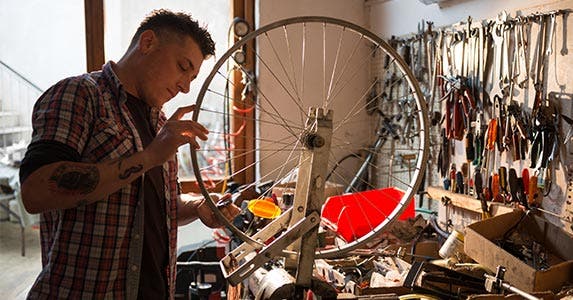 Understanding the fees
© stefanolunardi/Shutterstock.com
When looking into getting a card for your business, it's important to consider the annual fee. While some business cards don't charge a yearly fee, others charge between $59 and $450 or more. It's not uncommon for the first year's annual fee to be waived as a perk for new customers.
In an interview with Marcie Geffner, internationally recognized credit expert John Ulzheimer says that an annual fee shouldn't prevent you from choosing a certain card. More often than not, high annual fee cards come with perks like airport lounge access, Global Entry and TSA PreCheck credit, free checked bags and more. These perks can quickly make up for the cost if you use them.
FREE TOOL: Check your credit history today with myBankrate.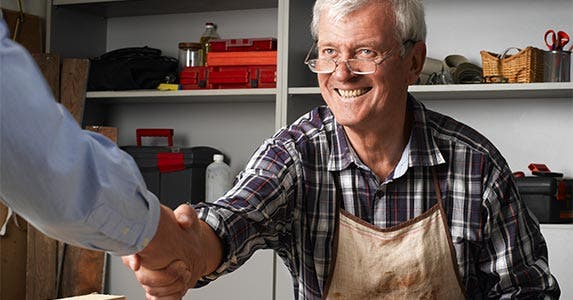 Know your personal credit
© Kinga/Shutterstock.com
According to McCracken, most business credit cards look to the owner of the company as far as company debt goes.
"A lot of people mistakenly think, 'I have XYZ Widget Company, and I have five people, and I want the company to be on the hook,'" McCracken says. "They quickly find out that for small businesses, there is no such thing. If the company doesn't pay, they come after the owner directly."
Many business card issuers require an excellent personal credit score to qualify. That means if your personal credit score is poor, your business will most likely be declined for a card. It's not uncommon for issuers to accept average credit, but keep in mind that may come with a higher interest rate and lower credit limit.
Ulzheimer says that while most business credit cards won't appear on the business owner's credit report, the issuer will report the card if it goes into default — meaning you've missed your card payments for 180 days.
"You're fine while the card is fine," Ulzheimer says. "You're not fine when the card is not fine."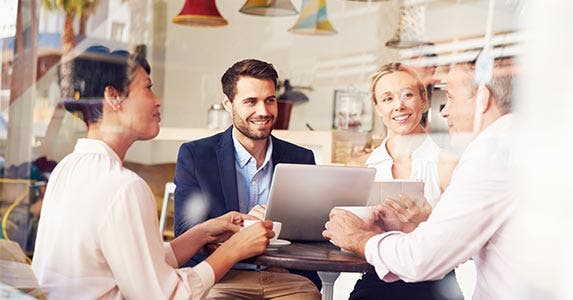 The final factor
© Monkey Business Images/Shutterstock.com
Your business must be able to support debt in order to handle a business credit card. Whether you're looking to quickly build your small business or have a more slow-and-steady approach to growth, there is risk involved. "There is a tension there, and it's a challenge for small business owners to know which way to head," says McCracken.
RATE SEARCH: Find the best business credit cards today on Bankrate.com
This editorial content is not provided or commissioned by any of the referenced financial institutions or companies. Opinions, analysis, reviews or recommendations expressed here are the author's alone, not those of any financial institutions or companies, and have not been reviewed, approved or otherwise endorsed by any such entity. All products or services are presented without warranty. Bankrate.com is an independent, advertising-supported publisher and comparison service. This post contains references to our partners, and Bankrate may be compensated in exchange for featured placement of certain sponsored products and services, or your clicking on certain links posted on this website.