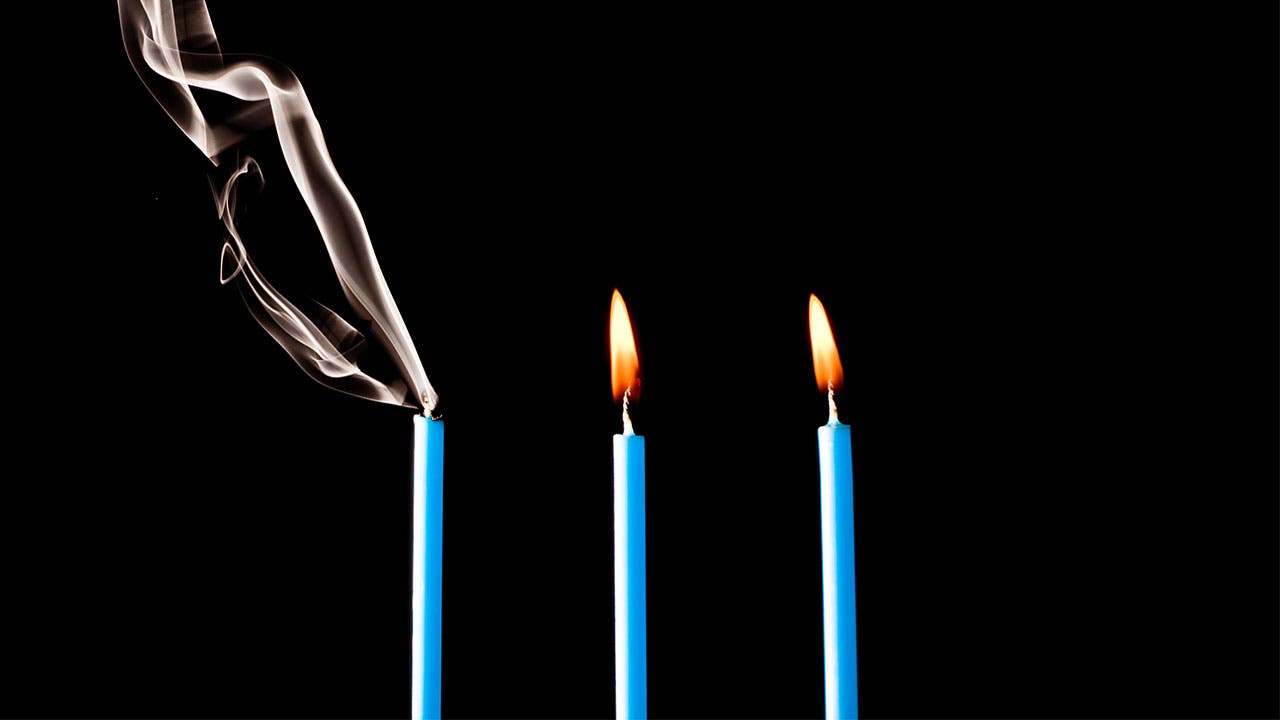 No one wants to talk about the possibility of dying, or what will happen to your loved ones after you're gone. While it's an understandably sensitive and difficult subject to broach, a lack of planning causes a lot of families to be caught off-guard if an unexpected tragedy occurs.
Establishing an estate plan early on and readjusting your plan as needed throughout your lifetime can help you prepare for the future and leave a legacy for the people you love.
What is an estate plan?
Your estate is the accumulation of everything you own: your car, real estate, checking accounts, savings accounts, furniture, life insurance, investments, and personal possessions such as artwork or jewelry.
An estate plan encompasses your instructions for what you want to happen to everything you own after you die. Beyond that, an estate plan can also specify burial instructions, help lay out plans if you become disabled, and allow you to prepay for your final expenses.
Elements of a well-rounded estate plan
Your will. A will outlines how your assets will be distributed, who will be the executor of your estate, who the guardian of your children will be, and who will take care of any pets. Without a will, the government gets to decide how everything is split and who takes guardianship of children and pets, which can vary by state.
Beneficiaries. Not all assets pass to your surviving friends and family through your will. According to Consumer Reports, 401(k), individual retirement accounts, and life insurance policies pass to beneficiaries that are designated within those specific documents.
A durable power of attorney (DPA). A DPA can serve as your financial proxy if you die or can no longer manage your own affairs.
An advance medical directive. This is the combination of a DPA for healthcare, a living will, and HIPPA release forms. An advance health care directive describes what medical procedures you do or don't want and who has the right to make medical decisions for you if can no longer make them yourself.
Life insurance. If you have family that depends on your paycheck, life insurance might be a good option to include in your estate plan. Life insurance can help take care of your family and loved ones financially after you die. Not sure how much coverage you need? You can use Bankrate's Life Insurance Calculator to figure out what size plan will work best for you.
Trusts. Living trusts allow you to hold assets for beneficiaries while dictating how and when they receive those assets. Different types of trusts can help your family avoid processes like probate or estate taxes, so do your research as to which type will work best for you.
Life Insurance Calculator
Why do you need an estate plan?
Most of the time, estate planning isn't a priority until people hit retirement or a certain income level. However, everyone can benefit from establishing an estate plan early in life, especially if you are the head of household or have a family depending on your paycheck.
Take care of your final expenses in advance
Final expenses are higher than ever. With the interactive map below, you can see the average combined funeral and end-of-life medical costs per state based on each state's cost of living. When you have an estate plan that allocates funds to take care of medical bills, funeral costs, and planning, you're removing that emotional and financial burden from your loved ones.
Ensure your wishes are carried out
One of the main aspects of an estate plan is your will, which is where you leave instructions for after you die. This includes who receives what out of your available assets, who will take guardianship of your children, who will provide for any pets you may have, and more. Your estate plan can even outline how you hope to pass on aspects of your life such as religion, education, and other values.
Protect your family
When you don't have an estate plan, your family will be forced to jump through quite a few government hoops in order to distribute your assets. An estate plan can minimize taxes and expenses and help your loved ones avoid legal hassles. Plus, an estate plan is designed to prevent your will from becoming public, which can protect your family's privacy.
Leave a legacy
Whether you're providing financial security, planning for your final memorial or burial services, supporting a cause you care about, or passing on traditions and values, an estate plan helps you leave behind a legacy for your family to hold onto. Planning ahead and keeping your will and other legal documents up-to-date will ensure that your family and loved ones are well taken care of, no matter what.
Things to consider
Putting together your estate plan involves a lot of moving parts, and there a few things to consider before you jump into the process.
Know your expenses
We aren't just talking about your current monthly expenses. Plan ahead and look at what expenses might pop up in the future. Medical bills, funeral costs, and legal fees add up quickly.
According to the Agency for Healthcare Research and Quality, the average hospital stay can cost around $10,000. Even with insurance, medical bills can quickly overwhelm a family. Very few people go their entire life without at least one hospital stay, and the older you get, the more likely it is that you'll make a visit.
Look at your family history. If members of your family are at a greater risk for heart disease, diabetes, high blood pressure, cancer, or other diseases that can be hereditary, then it might be a good idea to plan for those costs ahead of time.
Also consider funeral costs and legal fees, which can easily add up to thousands or even tens of thousands of dollars depending on where you live.
Though having an estate plan can help avoid some legal hassles, it's very possible that your family will need to enlist the help of an attorney to help them navigate through probate, which is the legal process your will goes through to be validated before your assets are distributed.
Taking a look at current and future expenses will help you outline an estate plan that will help your family no matter what comes up down the road.
Debt management
In 2017, Time released an article that stated 73% of American consumers die in debt. According to that same article, the average total balance was over $60,000 per person.
When you die, debt is taken out of your estate's total worth. This can include credit card debt, personal loans, tax debts, outstanding auto loans, student loans, and even mortgages.
If you have a spouse who cosigned a loan or who is named on any credit accounts, that debt will then roll over to them. However, personal loans and credit card debt that are not in anyone else's name can end up tying up your assets before they are distributed to family and loved ones.
Choosing the right DPA
One of the more sensitive subjects you have to cover while putting together your estate plan is choosing who is responsible for making financial decisions after you die or in the event you are no longer medically able. Unfortunately, choosing a relative isn't always the right decision if they don't understand how to properly handle your financial affairs.
Consumer Reports suggests naming "co-trustees, perhaps a relative and a professional such as a lawyer or financial adviser," if you want to have a member of your family involved in the decision-making process, but need someone who knows more about how to best manage your finances.
Saving money in advance
If you don't want to invest in a large life insurance policy, another option to ensure your family is financially taken care of is putting money away in a high yield savings account. By choosing the right savings account, you can grow funds exponentially over your lifetime. That account can be used to pay off your funeral costs, medical bills, or other debts.
Necessary documents
A well-rounded estate plan involves a lot of different documents that come from different sources. Keeping these documents updated and organized can save your family and your executor a lot of time and stress.
Your will
Trusts
Real estate deeds
Bank account information
Information on any mutual funds or safe deposit boxes
Certificates for stocks, bonds, and annuities
Information on retirement plans 401(k) accounts, or IRAs
Information on funeral prepayment plans
Instructions for any final arrangements
Debt information on any credit cards, loans, mortgages, or utilities
Tax information
Insurance policies
In addition to keeping these documents organized, make sure that your DPA and the executor of your estate are legally allowed to have access to these documents.
Hiring a professional
In recent years, do-it-yourself estate planning softwares have risen in popularity. These websites generally have pre-drafted documents with fill-in-the-blank customizations options that allow users to quickly create necessary documents for less money.
While it may be tempting to go the cheaper route, something as complex as an estate plan generally requires professional services. Think of it like a DIY project for your house. You might be able to read instructions online and throw the project together yourself, but is it going to be as well done as if you hired that professional? Probably not.
There are certain legal requirements that your will and other documents must meet in order to be considered valid. With something as important as your legacy and the financial well being of your family at stake, you should strongly consider sitting down with an attorney that specializes in estate planning to help walk you through the process and draft documents such as your will or any trusts you set up.
When to re-evaluate your estate plan
An estate plan is not something you put together and then never touch again. Your estate plan can and should be molded to fit your changing needs throughout your life.
Here are a few major life events that should cause you to re-evaluate your estate plan to make any necessary changes:
Getting married
Having children
Large purchases such as buying a house
Getting a divorce
The death of a spouse or child
Opening new financial accounts
Changes in beneficiaries
You should also make sure your attorney is up-to-date on any changes in the law regarding your estate plan, including estate tax and inheritance tax laws. You may need to make changes to the technical aspects of your will or other important documents to make them legally valid once new rules go into effect.
Creating an estate plan can seem like a daunting task, especially if you are still young and in good health. However, the earlier you organize a plan for what will happen to your assets and finances after you die, the more prepared you'll be for the unexpected. Having a well-rounded estate plan can help your family stay afloat after tragedy and help you pass on a legacy to those you leave behind.