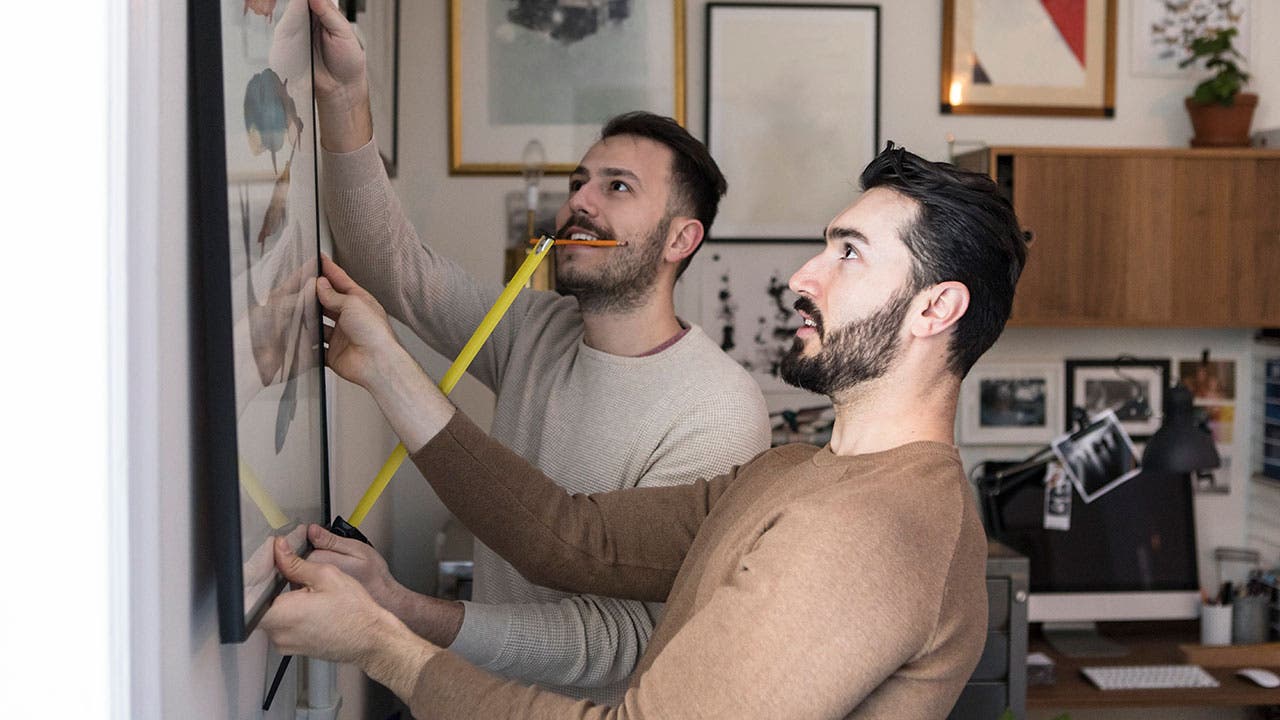 Mortgage rates are creeping higher, but still remain near 14-month lows. And that's good news if you're in the market for a home this spring.
The benchmark 30-year fixed-rate mortgage rose this week to 4.34 percent from 4.28 percent, according to Bankrate's weekly survey of large lenders. A year ago, it was 4.58 percent. Four weeks ago, the rate was 4.44 percent. The 30-year fixed-rate average for this week is 0.76 percentage points below the 52-week high of 5.10 percent, and is 0.17 percentage points greater than the 52-week low of 4.17 percent.
The 30-year fixed mortgages in this week's survey had an average total of 0.33 discount and origination points.
The 15-year fixed-rate mortgage rose to 3.71 percent from 3.65 percent.
The 5/1 adjustable-rate mortgage was flat at 4.05 percent.
The 30-year fixed-rate jumbo mortgage rose to 4.36 percent from 4.27 percent.
At the current 30-year fixed rate, you'll pay $497.22 each month for every $100,000 you borrow, up from $493.70 last week.
At the current 15-year fixed rate, you'll pay $725.24 each month for every $100,000 you borrow, up from $722.27 last week.
At the current 5/1 ARM rate, you'll pay $480.30 each month for every $100,000 you borrow, unchanged from last week.
Results of Bankrate.com's weekly national survey of large lenders conducted April 17, 2019 and the effect on monthly payments for a $165,000 loan:
Mortgage applications continue to retreat
As rates move up, total mortgage applications fell 3.5 percent from the previous week, driven by a decline in refinancing, according to data from the Mortgage Bankers Association's applications survey for the week ending April 12.
Purchase applications rose 1 percent, but refinance applications fell 8 percent while the refinance share of activity fell to 41.5 percent from 44.5 percent the previous week, the MBA reported.
"With mortgage rates up for the second week in a row, it's no surprise that refinancings slid 8 percent and average loan sizes dropped back closer to normal levels," said Joel Kan, MBA's associate vice president of economic and industry forecasting.
"Purchase activity remained strong and increased slightly, reaching its highest level since April 2010. The spring buying season continues to be robust, with activity more than 7 percent higher than a year ago and up year-over-year for the ninth straight week."
Homebuilders slightly more optimistic about spring market
As the spring buying season kicks off, builders are feeling good about the market's prospects. Builder confidence in new single-family construction market inched up one point to 63 in April, according to the National Association of Home Builders/Wells Fargo Housing Market Index.
Steady demand for new-single family homes, low mortgage rates and ongoing job growth are giving builders reason to be hopeful. However, affordability headwinds from a shortage of construction labor and buildable lots are still an issue that could hinder the new-home market, writes Robert Dietz, NAHB's chief economist in a blog post.
Digging into each component of the HMI, which examine builders' attitudes toward new single-family home market over the next six months, the index tracking current sales conditions rose one point to 69. Meanwhile, traffic of prospective buyers rose three points on the index to 47 and the metric gauging sales expectations dipped one point to 71.
The "Bankrate.com National Average," or "national survey of large lenders," is conducted weekly. The results of this survey are quoted in our weekly articles and national media outlets. To conduct the National Average survey, Bankrate obtains rate information from the 10 largest banks and thrifts in 10 large U.S. markets. In the Bankrate.com national survey, our Market Analysis team gathers rates and/or yields on banking deposits, loans and mortgages. We've conducted this survey in the same manner for more than 30 years, and because it's consistently done the way it is, it gives an accurate national apples-to-apples comparison.