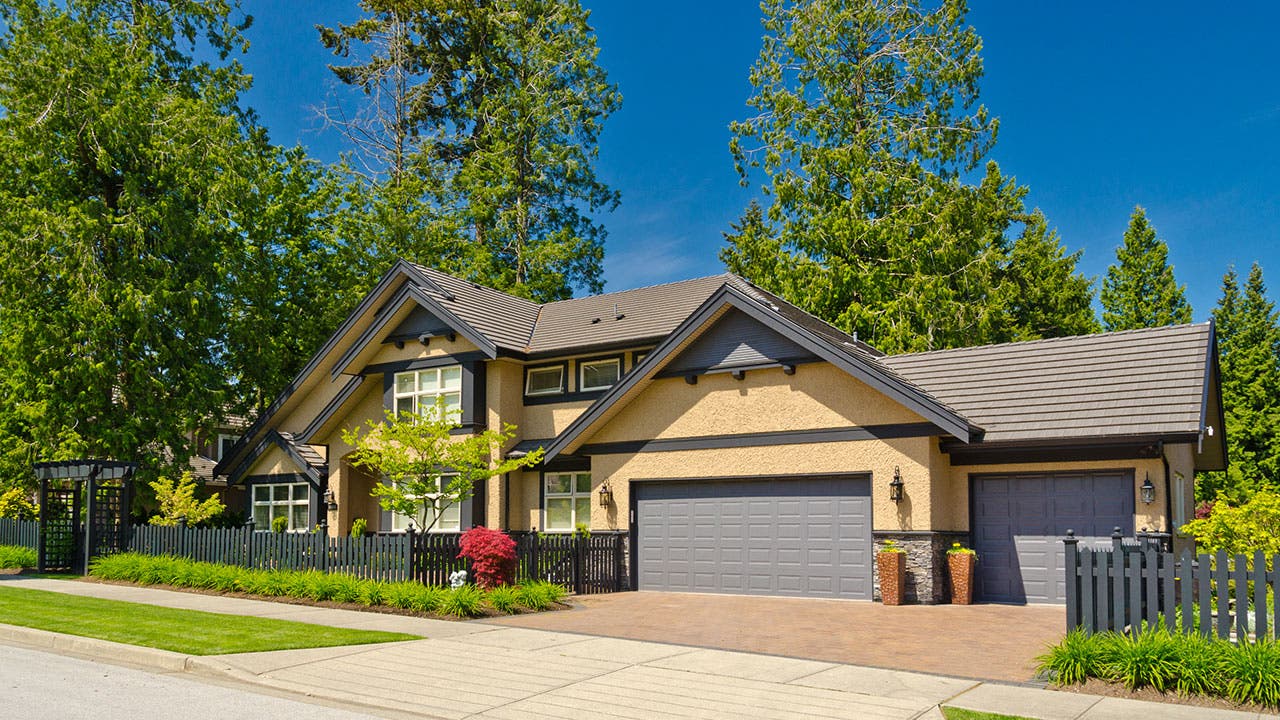 Buying a home is one of the most important investments many of us make, but reaching this milestone isn't always easy. Stricter lending requirements have made qualifying for a mortgage more difficult since the housing crisis. Meanwhile, climbing home prices have made it harder to save up enough money for a down payment and closing costs.
Fortunately, there are government-insured mortgage programs that can make homeownership more attainable. This includes loans backed by the Federal Housing Administration. With an FHA loan, you can qualify for a mortgage with more lenient credit requirements, as little as 3.5 percent down and a cap on closing costs.
4 tips to find the best FHA lender
If you're eager to get into a home but are having trouble qualifying for a conventional mortgage, the following tips can help you find the right FHA lender.
1. Shop and then shop some more.
 FHA-approved lenders offer FHA home loans, not the federal government. However, each lender offers their own rates and fees, so make sure to shop around. You'll want to compare your all-in FHA mortgage costs with at least three top lenders before you move forward. Your favorite bank or credit union might be an FHA-approved lender already, so make sure to check.
Casey Fleming, who is a Silicon Valley mortgage advisor and the author of The Loan Guide: How to Get the Best Possible Mortgage, says that it may be helpful to consider a mortgage broker who specializes in FHA loans since they'll be in the best position to offer meaningful and accurate advice that can guide both your short-term and long-term homeownership goals. Since you can never drop the ongoing mortgage insurance premiums on FHA loans, you should also consider a mortgage lender who can help you compare the long-term costs of FHA loans and conventional loans.
2. Know your credit score.
It's crucial to understand your credit score before you apply for an FHA loan. For one, your credit score may be better than you think — and perhaps even good enough to qualify for a conventional mortgage.
Also keep in mind that your lender options could be limited if your credit score is especially low. While the hard cutoff for approval of an FHA loan is a credit score of 500, Fleming says some lenders won't work with you if your credit score is below 580. Also note that you'll need to put 10 percent down on your loan if your credit score is below 580, whereas the down payment requirement is only 3.5 percent if your score is higher than that.
If your credit score is in the murky area between 500 and 579 where you'll be required to put at least 10 percent down, you may need to improve your credit before you apply if you don't have that cash on hand.
3. Understand how closing costs work.
The U.S. Department of Housing and Urban Development, or HUD, oversees the FHA program and caps closing costs at 3 percent to 5 percent of the loan amount. The FHA allows sellers and home builders to pay some of your closing costs. If the lender is rolling the closing costs into your loan amount, which is another possibility, you'll likely pay a higher interest rate.
If you think you'll need help, keep in mind that you may qualify for down payment assistance or help with closing costs. Most states have their own mortgage programs that can be paired with an FHA loan, and many times these programs can help you cover some of the upfront costs. In Utah, for example, you can get help with closing costs on an FHA loan with the FirstHome Loan, HomeAgain Loan, and Score Loan — all programs aimed at assisting homebuyers that meet specific income guidelines.
4. Know your APR.
Finally, don't forget to measure the impact of the APR, or annual percentage rate, you qualify for. Your APR will determine how much interest you pay in each of your monthly mortgage payments, and thus how much interest you'll pay over the life of your loan.
It's easy to assume FHA loans would all have the same APR, but this couldn't be further from the truth. "The FHA doesn't set interest rates of fees," says Fleming. "Each lender can set their own, so there can be quite a lot of variance between lenders."
Bankrate's mortgage APR calculator can help you determine the long-term costs of your mortgage and how it might stack up to other offers.
FHA loan drawbacks and limitations
Buying a home with only 3.5 percent down and a competitive interest rate might seem like a dream come true, but it's important to note these loans have some downsides. The most notable drawback of FHA loans is that you can't cancel annual mortgage insurance premiums if you put down less than 10 percent of the purchase price.
With a conventional mortgage, you can typically cancel private mortgage insurance, or PMI, once you gain at least 20 percent equity in your property, through paying down your loan balance or a rise in home values.
If you put more than 10 percent down on an FHA loan, however, you can have FHA mortgage insurance cancelled after 11 years, says Stacey Elshehaby, processing manager of Silver Fin Capital Group based in Great Neck, New York.
Another way to remove FHA mortgage insurance is to refinance your FHA loan into a conventional mortgage if you have at least 20 percent equity in your home.
The bottom line
FHA loans aren't right for everyone, but they can work well for borrowers who have shaky credit profiles and limited funds to get into a home.
The best way to find out if an FHA home loan is right for you is to shop around with FHA-approved lenders to learn about your options. FHA lenders can look at your income, credit and overall goals to see what type of loan best suits your needs.
Learn more: