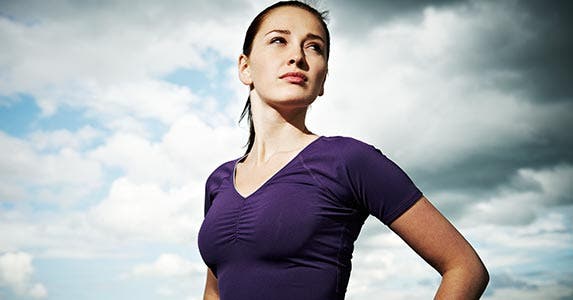 If you've been late in paying your bills or have piled up a mountain of debt, your credit score may be lower than you'd like it to be. Bad credit can be a frustrating disadvantage when it comes to getting lenders to trust your ability to pay them back over time.
If an emergency expense crops up or you want to consolidate your debt, a personal loan can be an option. But obtaining a personal loan with an inferior credit score likely will mean higher interest rates and fees.
With personal loans, you borrow a certain amount of money for a set period of time, and you often don't need any collateral to secure the loan.
Personal loans have been the fastest-growing type of consumer debt in the past year, according to Experian. Existing personal loan debt grew 11.9% from the fourth quarter of 2017 to the fourth quarter of 2018, reaching $291 billion, Experian data shows. That's more growth than auto loans, credit cards, mortgages and student loan debt.
Get pre-qualified
Answer a few questions to see which personal loans you pre-qualify for. The process is quick and easy, and it will not impact your credit score.
If you're in the market for personal loans and you have imperfect credit, here are five things to keep in mind.
1. Correcting errors on your credit report will help
Before you start applying for a personal loan, you should take a close look at your credit report and credit score, says Bruce McClary, spokesman for the National Foundation for Credit Counseling. Those two things play a major role in the interest rate you'll pay. Use your credit score and Bankrate's loan prequalification tool to determine what rates you're likely to qualify for.
Federal law entitles you to a free copy of your credit report every 12 months from the major credit-reporting bureaus: Equifax, Experian and TransUnion. You can also check your credit report and score online for free when you sign up with Bankrate.
With your report in hand, you'll know exactly what your credit score is before you begin applying for bad credit loans and you'll be able to see what black marks are on your record.
If you find errors in your report, you can try to correct them before applying for a poor credit score personal loan. You also can address problems reflected in your report, such as a habit of not paying your bills on time, McClary says.
2. A loan costs more with a low credit score
If your credit is less than stellar, you should be prepared to pay more than someone with a higher credit score.
A number of lenders are using direct mail campaigns to aggressively market personal loans with low interest rates of around 6% or 8%.
However, experts warn that these campaigns frequently advertise an introductory or "teaser" rate that will increase after the limited-time offer expires. If you don't have a plan for a rapid payoff, the rates can skyrocket to the 20% to 30% range, which is likely much higher than the rate you qualified for with bad credit.
3. Online lenders can be a good option
There are a number of reputable online lenders such as Lending Club and Avant that offer loans to consumers with poor to average credit scores.
The annual percentage rate on personal loans from Avant can range from 9.95% to 35.99%, and there is a 4.95% origination fee. Lending Club's APR ranges from 6.95% to 5.89% and origination fees range from 1% to 6%.
Use Bankrate's personal loan calculator to see what you qualify for.
Be aware, though, that there are some shady lenders out there that prey on consumers with bad credit. Always shop around and never jump on the first loan you are offered. Look at the entire cost of the loan, not just the monthly payment, and if you don't understand the loan terms, ask someone you trust to look at the documents.
4. Banks and credit unions offer personal loans, too
Armed with your credit score and credit report, you can shop around for a personal loan.
While a bad credit score will not qualify you for the best rates and terms, don't assume that only the worst rates and terms will be available. You may get a better deal at your bank or credit union.
"So many people assume they wouldn't qualify for a loan with a prime lender," McClary says.
If you have a relationship with a community bank or credit union, it can be to your advantage. If they know you and your spending habits, your low credit score can be mitigated by your history of paying on time and keeping a balance in your accounts.
5. It's important to do your homework
When you find a lending institution that looks promising, be sure to spend time researching the company, McClary advises.
Check to see if any complaints have been made with your state attorney general's office or the federal Consumer Financial Protection Bureau.
Also, find out the maximum interest rates allowed by law in your state and whether your prospective lender is licensed to do business there.
Even if you need to get your hands on cash fast, don't forgo doing your homework on the loan terms and the lender. "You could really open yourself up to getting ripped off" if you neglect the research, McClary says.
Bottom Line
Keep these five bits of wisdom in mind when looking to get out of your debt trap. Knowing your credit score can give you an idea of the rates you can expect and how much you will be paying each month on your personal loan. Online lenders and banks are great options for finding the right loan, but check out the brick-and-mortar banks and credit unions, too. Use watchdog agency reports to help you make sure you are getting a loan from a reputable company and not a predatory lender.
Ready to find a personal loan? View rates in our personal loans marketplace.
Related Links: