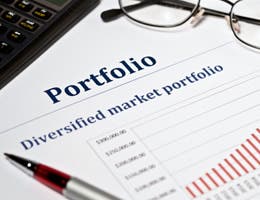 Diversifying the exotic way
The moves of financial markets late last year and in early 2009, when so many asset classes fell, point strongly to the need for investors to diversify their portfolios.
"It's an enduring lesson of investing that diversification holds the key to success," says Chris Geczy, director of wealth management at the University of Pennsylvania's Wharton School. "In the last crisis, it's not that diversification didn't work, as some claimed. It did work, but many investors weren't appropriately diversified."
Various holdings can provide diversification — some more exotic than others. Four holdings you may want to consider are emerging markets, mutual funds that employ strategies similar to hedge funds, currencies and art.
These assets can diversify your exposure beyond U.S. stocks and bonds. So when stocks and bonds fall, sometimes the other assets will rise. "Thinking about these kinds of issues may aid you in diversifying," Geczy says.
Here are important issues to keep in mind when investing in the four alternative areas. Remember that most of these investments are risky, so you only want to put small amounts in them.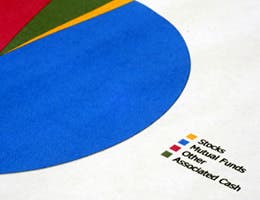 Emerging markets
Emerging market stocks and bonds have been the top performers so far this year. The MSCI Emerging (stock) Markets Index jumped 48 percent through Oct. 30 in local currency terms (61 percent in dollar terms). And the J.P. Morgan EMBI Global index of emerging market bonds is up 26 percent in dollar terms.
The easiest way to participate in emerging markets is through mutual funds and exchange-traded funds, or ETFs. Using funds eliminates the need for you to research individual securities, which can be quite difficult for emerging markets.
The benefit of ETFs is that they trade throughout the day, as opposed to once a day for open-end mutual funds. In addition, because they are based on market indexes and thus don't trade actively, ETFs generally have lower fees than mutual funds. Just make sure your ETFs have enough trading volume to avoid excessive volatility.
Novice investors would do well to start with a fund that invests in multiple countries to avoid putting all your eggs in one basket.
A key issue for any foreign stock or bond fund is currency hedging. If the fund hedges its currency risk, your return should be similar whether the dollar rises or falls. If the fund doesn't hedge, your return will benefit when the dollar falls and suffer when it rises.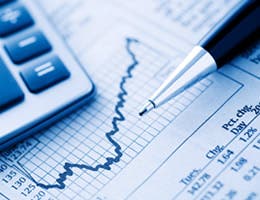 Hedge funds
Hedge funds, which use more complicated investment strategies than most mutual funds, have often outperformed their more conservative brethren. The Morningstar 1000 Hedge Fund Index rose 17 percent this year through Oct. 30.
You need a net worth of $1 million or annual income of $200,000 to invest in a hedge fund, so they aren't accessible to small investors. Hedge fund managers also charge large fees — as much as 22 percent.
But some mutual funds use hedge-fund strategies. For example, there are mutual funds that only short stocks, and ones that go long and short. There's even a fund that engages in merger arbitrage. The simplest form of merger arbitrage would be to buy shares of a target company in a merger and to sell shares of the acquirer.
You can also invest in ETFs that seek to match an index based on a number of hedge fund strategies, including long/short equity, global macro, market neutral, event-driven, fixed income arbitrage and emerging markets.
Global macro, the style used by hedge fund legend George Soros, entails betting on a macroeconomic trend anywhere in the world, such as a declining currency.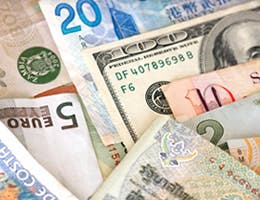 Currencies
The U.S. Dollar Index, which measures the greenback's value against six major currencies, recently fell to a 14-month low. That move provided hefty profits for investors in other currencies. There are several ways to invest in foreign currencies.
The safest would be to invest in a diversified foreign stock or bond fund that doesn't hedge its currency risk. You can use a standard mutual fund or an ETF. Because the fund is unhedged, when the currencies of the assets in the fund rise against the dollar, you should experience a positive effect on your return by the same amount.
You also garner whatever returns (or losses) are achieved by the underlying assets.
More advanced investors can consider ETFs that are based on foreign currencies themselves. These funds invest in foreign money markets, but you shouldn't view them as the equivalent of U.S. money-market funds.
The returns of these currency funds will depend upon interest rates overseas, and the dollar's move against whatever currencies are being used in the fund. If the currencies rise against the dollar, the funds will have positive returns. If the currencies fall against the dollar, you will lose money, unless the dividends you earn from the underlying fund assets exceed the currency loss.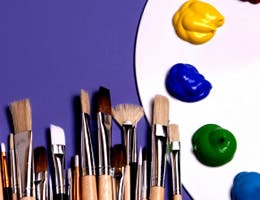 Art
Investing in art is trickier than the other categories, because no formal market for it exists. There's no guarantee that a painting you buy today will interest anyone else enough to purchase it in the future.
So if you're going to invest in art, the first rule is to buy something you will enjoy seeing on your wall, as it might remain there for the rest of your life. Once you find something you like, do enough research and consultation to feel confident that what you're buying has a good chance to increase in value over the years.
Keep in mind that art generally doesn't make sense as a short-term investment because commissions to buy or sell art through a dealer or at an auction can run up to 20 percent.
A good place to find art is at a reputable show. Big cities such as New York have several per year. If you make it to a New York show, you may be able to find dealers there who are located near you.
As for research, you can find catalogs, sales prices and all kinds of other information on the Internet. Curators at your local museum also can be a good source of information. If you can establish a relationship with a trustworthy dealer, he or she can give you a wealth of valuable information.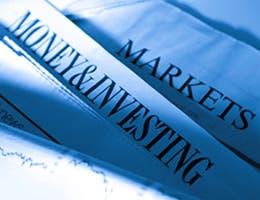 Additional resources
For more information about investing, click on these links: