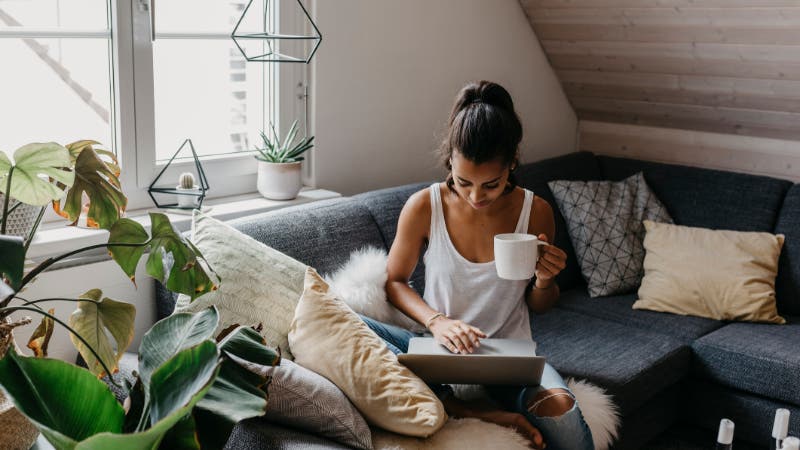 Esurance is one of the first insurance suppliers to offer car insurance online. This online access to an Esurance insurance quote is still one of the company's most well-known features.
Backed by Allstate Insurance Company, Esurance provides a range of insurance products. Esurance is offered in 43 states and to date, the company has insured over 5.2 million vehicles.
Esurance car insurance coverage options and discounts
Esurance car insurance features plenty of options to customize a car insurance policy to meet your needs. In addition to basic coverage to meet your state's minimum requirements, you can choose car insurance products such as:
Emergency roadside service (ERS) coverage
Medical payments coverage
Personal injury protection (PIP) coverage
To save on your Esurance car policy, you may want to ask about discounts to your Esurance insurance quote, including:
Fast 5®: A 5% discount for getting a quote online.
Multi-policy and multi-car
Paid-in-full discount
Emergency road assistance: Receive a discount if you're covered by a roadside assistance program.
Good driver discounts
DriveSense® discount: Use technology from Esurance to track your driving habits and receive a discount for good driving.
Car safety feature discounts
Esurance home insurance coverage options and discounts
Car insurance isn't the only coverage option from Esurance. They can also offer coverage for your home. The standard home insurance policy from Esurance covers damages from disasters like fire, theft or falling objects.
In addition to standard home insurance coverage, you can choose additional coverage from Esurance, such as:
Building codes coverage: Covers part of the cost of bringing your home back up to code if it's damaged in a covered accident and was built before the new codes were in place.
Increased building structure: Adds extra dwelling protection in addition to the basic coverage.
Identity theft expense: Covers the cost of repairing your credit score from identity theft and provides credit monitoring services.
Fair rental income protection: Helps replace the fair market rental income from a space that has become temporarily uninhabitable due to a covered accident.
Home daycare coverage: Provides partial cover for medical and liability coverage if you run a daycare in your home.
Extended premises: Offers liability protection is you run a multi-unit complex and a tenant is injured.
To save money on your home insurance, you may want to get more information about home insurance discounts. Esurance offers discounts for home policies, including:
New home discount
DIY home inspection discount
Home safety features discount
Claim-free discount
Storm shutter discount
Hail resistant roof discount
Smoke-free discount
Esurance ratings, reviews, customer satisfaction and complaints
Esurance has earned an A- rating from the BBB, which is not an easy task. BBB ratings are based on how likely a business is to interact and solve complaints from customers. A high BBB rating may indicate Esurance insurance customer service is above average for responding to customer questions or problems.
The insurance provider does not rank as highly in the 2018 J.D. Power U.S. Auto Claims Satisfaction Survey. This rating system ranks car insurance companies on customers' overall satisfaction with the claims process as well as specific factors, such as the repair process and claims servicing. Esurance insurance claims are ranked 17 out of 23 providers. They scored only a 2 out of 5 in settlement but did receive a 5 out of 5 in rental experience.
Reasons why Esurance is a great option
If you're looking for both home and car insurance and don't want to deal with an insurance agent, Esurance could be a great fit for you. The streamlined Esurance insurance quote and signup process make it easy to get insurance online or over the phone quickly. You'll also probably receive a discount for having multiple policies with Esurance.
Additional policies offered by Esurance
Policies from Esurance generally focus on car and home insurance, but they also offer other policies, including:
Motorcycle insurance
ATV, RV and boat insurance
Classic vehicle insurance
Life insurance
Pet insurance
Frequently asked questions
What do I need to get an Esurance insurance quote?
To get an Esurance insurance quote, you'll need to have your contact information, as well as information on your home or vehicle. You should also know the contact information for additional drivers.
How do I file an Esurance insurance claim?
Claims are usually made through the Esurance mobile app for a quick and straightforward claims process.
What repair shops can I use?
Esurance allows you to use any repair shop for covered repairs. They also offer a network of verified repair shops to choose from.
What happens after I file an Esurance home insurance claim?
After filing an Esurance home insurance claim, a claims adjuster will contact you to get more details on your covered losses and set up a claims plan to help get your home repaired.