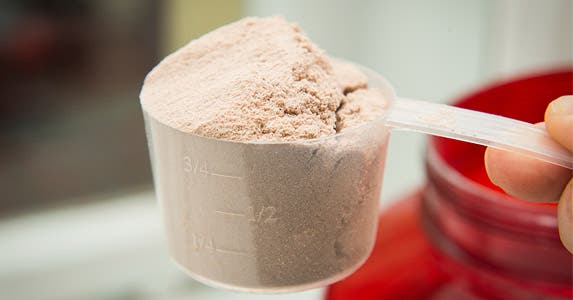 Skip conventional meals, drink Soylent?
Depending on your age or your familiarity with tech culture, the word "soylent" may bring to mind either Charlton Heston being carried away on a gurney or the latest in food technology.
While its name is borrowed, with a wink, from a famous science fiction film, Soylent is not, in fact, "people." It's a liquid meal replacement intended to take some of the effort and expense out of keeping your body alive.
But can it actually save you money?
Editor's note: Each week, one of Bankrate's personal finance reporters is sharing a new way to save and chronicling the savings journey. This week, I'm reporting on the experience I've had by drinking these meal replacements for a couple of days. Read on to see what happened.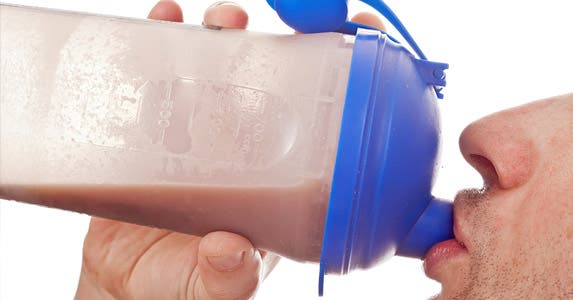 Hacking your food
Drinkable meal replacements aren't new, says Cathy Kapica, a nutritionist and CEO of the Awegrin Institute, a public health think tank. Nutritional supplements designed to replace meals, such as Ensure and SlimFast, have been on the market for decades.
But unlike those products, Soylent isn't a supplement — it's classified as a food by the Food and Drug Administration and is designed to be a staple meal for adults, according to the company's website.
"Soylent's nutritional makeup is comprehensive," the company says on its website. "It contains all of the elements of a healthy diet, with limited contribution from less desirable components such as sugars, saturated fats or cholesterol."
A product of Silicon Valley startup culture, the product has become a surprise hit and was back-ordered for months while the company ramped up production and logistics to meet demand. In fact, in a nod to the hacker culture that spawned it, the company hosts a DIY community where users can share their own meal substitute formulas aimed at saving money, weight loss, bodybuilding or other goals.
What living on Soylent is actually like
Soylent comes to consumers in pouches of powder and vials of an oil blend, which, when combined with water and shaken up in a sealed container, produce a beige liquid that looks like this.
The company agreed to send a week's worth of Soylent to our office so I could try living on it for a few days. Unfortunately, my experience wasn't great.
The taste and texture of Soylent are reminiscent of Ovaltine, but flavored with Splenda and sidewalk chalk instead of chocolate. A friend of mine with much more experience living on meal replacements suggested I try adding chocolate syrup or some other flavoring to it. I was tempted, but one of the biggest selling points of Soylent is its complete lack of preparation, and adding ingredients seemed like cheating.
For me, the defining experience of a Soylent-only diet was the dread that welled up each time I began to feel hungry and realized the only way I could get rid of that hunger was by consuming more Soylent.
Getting rid of hunger quickly and easily is what Soylent does best, although I never got anywhere near what I'd call satisfied. When I drink Soylent, my stomach realizes it's been filled with some kind of nutrients, but it also knows the substance it's been asked to accept isn't food, per se. Soylent is to food as Facebook is to human interaction.
For what it's worth, some of my colleagues tried Soylent and seemed to like it better than I did, so your results may vary. Personally, if faced with a choice between a lifetime of Soylent-only eating and a painless death, I'd probably choose Soylent. But I'd have to think about it.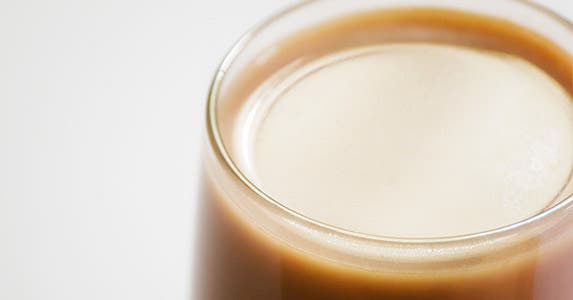 But can you save money, though?
Considering how much I hated living on Soylent, it's a testament to how cheap I am that I'd still consider eating it occasionally if it saved me enough money.
After all, how on earth could a sack of powder and vial of oil cost as much as a day's worth of real food?
But it turns out Soylent actually costs more than the groceries I typically buy. Buying in the largest possible quantity, Soylent costs $255 per month for one person (if you bought a week's supply at a time, it would cost you $280 per month), which works out to $3.04 a meal.
Between paying the bill for our organic produce buying club, trips to Publix and an occasional meal out, my wife and I average about $600 per month on food for us and our two (soon to be three) daughters.
It's fair to assume that because I'm an adult male of above-average height, the food I'm consuming takes up more of the monthly food budget than what my wife and kids eat — let's say 1/3 rather than my rightful 1/4 share. Even then, Soylent's $255 monthly cost is substantially more than my $198 share of our monthly food budget.
I can't save with Soylent, but you might
Soylent's not meant for me; my wife is a stay-at-home mom, and between the two of us, we cook almost all of our meals at home. We have kids and don't go out too much. (Have you seen how much baby sitters cost these days?) In short, we couldn't be more different from Soylent's target audience — single professionals on the go, trying to cut pricey and unhealthy convenience foods out of their diet.
Compared with other options with similar convenience, Soylent doesn't fare too badly.
| Convenience food | Price per meal |
| --- | --- |
| Pizza Hut small, hand-tossed pizza | $6.99 |
| Subway footlong | $5.50 |
| Chipotle burrito | $6.50 |
| Whopper Value Meal | $6.39 |
| Lean Cuisine Culinary Collection Chicken Parmesan | $3.69 |
| Stouffer's Satisfying Servings Monterey Chicken with Mashed Potatoes | $4.49 |
| Marie Callender's Orange Chicken | $3.39 |
| Hungry Man dinner | $4.49 |
| Serving of Soylent | $3.04 |
However, making healthy food at home may be cheaper than any of the above, says Kapica.
"It's a myth that eating healthfully has to be expensive," she says. "They think that it's only got to be fresh raw organic fruits and vegetables, and things that require a lot of preparation time."
In fact, Kapica says, it's likely that in not much more time than it takes to make Soylent, you could throw frozen vegetables, fruit, yogurt and other ingredients into a blender and make a drinkable meal that tastes better and is healthier for you than a prepackaged meal replacement.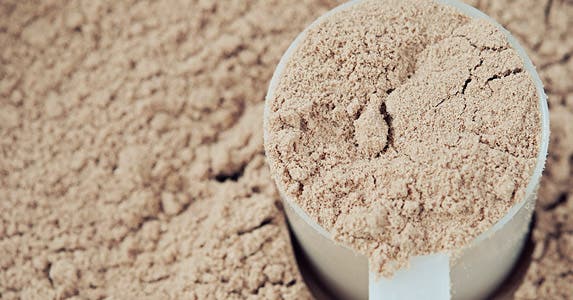 Jury is out on health effects
Underpinning Soylent is a kind of (potentially misguided) nutritional positivism fueled by the science, technology, engineering and mathematics industries.
"Food really is made out of chemicals. It is reducible, and we can build it back up, and we can change it, and we can make it better," Soylent founder Rob Rhinehart says in a promotional video for the company.
But all that is easier said than done; our current understanding of what it is in food that's essential for keeping humans healthy is still far from complete, says Kapica.
"When you look at something that's a meal replacement and says it has all the benefits of food, to me the first question is, 'Can you prove it?'" she says. "There are a lot of things that aren't classified as vitamins or minerals that the body still needs."
Fifty years ago, scientists had no idea that plant chemicals like carotenoids, which make carrots orange and tomatoes red, had important roles to play in the body, Kapica says. It's virtually certain there are other important components of food yet to be discovered that meal replacement manufacturers wouldn't know to include.
"If (meal replacements) are the only thing you eat over the long term, there's something you're going to be missing," Kapica says.