Keep spending in check
Treat yourself to a great gift this holiday season: No new debt!
Yes, Virginia, it is possible. And you don't have to turn into Scrooge to do it.
"We get so numb, we forget the reality of money during December," says Chris Hogan, money coach, former banker and author of the upcoming book "Retire Inspired."
"I've seen people take 12 to 14 months to pay off the credit card bills from 1 month," he says.
One strategy for keeping your spending in check: Remember "how you will feel in January and February," says Hogan.
Best of all, when the holidays are over and you're toasting the new year, you won't be haunted by the ghosts of debts past.
Here are 6 ways to make it happen.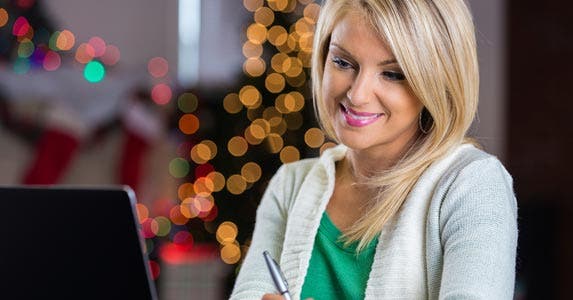 Make a holiday plan
Want to save your money and your sanity?
Before you begin your holiday spending spree, map out your expectations for the coming weeks, Hogan says.
What are you going to cook? Whose houses will you visit? Who's visiting you? What parties will you attend or throw? What events (like looking at Christmas lights or going to see "The Nutcracker") are you eagerly anticipating? And are you planning to travel a long distance?
Not only does it give you a road map, "it keeps your blood pressure down because you know what to expect," says Hogan, who credits his wife for putting together their family's plans every year.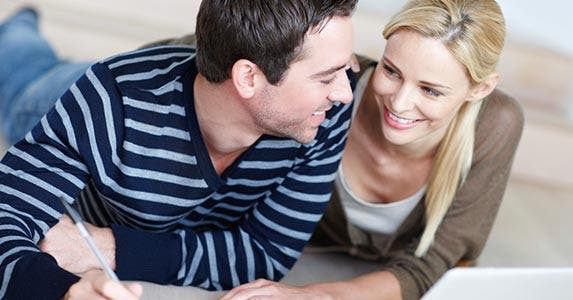 Draft a budget
Next step: Look at the money you have to spend over the holidays, Hogan says.
What you want to focus on: The dollars comfortably available without draining emergency savings, raiding retirement accounts or hitting credit cards for a short-term loan that will start piling up interest in January, he says.
Instead, look at things like a holiday bonus, savings you can spare, a Christmas club account or cash culled from paychecks in the intervening weeks.
Getting presents for your nearest and dearest? Now's the time to decide what you're buying and how much you're spending — long before you hit the mall.
"A lot of people make those decisions at the store," Hogan says. "They end up blowing the budget because they don't have a plan."
That's because when you get to the store and see the lights, decorations and other people buying, it's easy to get caught up in the excitement or to feel guilty about not buying, he says.
So you want to nail down "how much you have to spend, who are you going to shop for, and how much are you spending on the people you're shopping for."
That way, "you go in with your eyes open," Hogan says.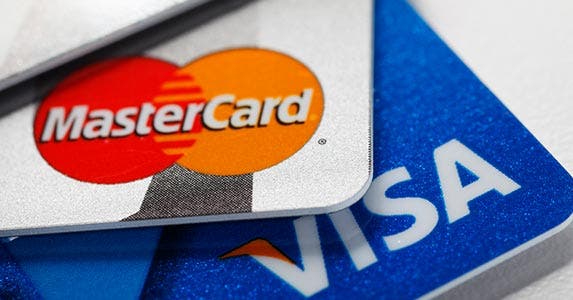 Consider skipping credit cards
Before you go anywhere near a store, decide how you're going to pay for holiday purchases.
If you have no outstanding balances and a good history of sticking to your budgets, you may elect to use credit cards — and pay them off as you spend.
But for many of us, vowing to stick to a budget while paying with plastic is a dangerous proposition, says Hogan.
"Some people may do that," he says. "But I've sat with people as a financial coach. I know what happens in December. And I know how they feel in January when that bill comes.
"People start out with the best of intentions," says Hogan, who has done his holiday shopping with cash for the past 10 years. "They say, 'It's impossible to overspend. And I'm not going to get caught up in anything.'"
One-third of consumers already carry credit card debt from month to month — and that's before the holidays roll around, says Bruce McClary, spokesman for the National Foundation for Credit Counseling, citing the group's 2015 Consumer Financial Literacy Survey.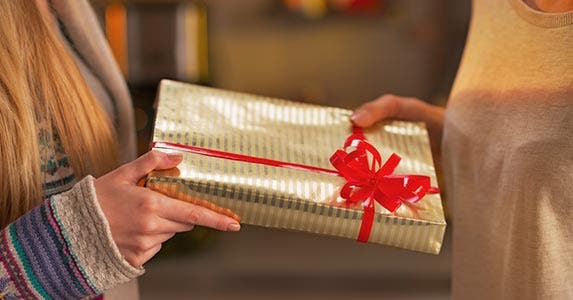 Get real with gift lists
Everybody's in the same boat when it comes to figuring how to trim gift lists, says Jill Gianola, CFP professional and author of "The Young Couple's Guide to Growing Rich Together."
There are a couple of ways you can approach the gift conundrum.
For adult friends and family, "secret Santa" exchanges are a great idea, Gianola says.
You can also agree to limit gifts outside your nuclear family to kids only. And put a modest dollar limit on those.
Another popular tradition: Opt for gifts of your time, Gianola says. For instance, you can offer baby-sitting services to give the busy parents in your life a "date night."
If you have baking skills, you can make and give muffins or cookies. Turn it into a group activity and you can split the cost of the supplies and create some holiday fun at the same time.
Not crafty? Go with your strengths: Offer to design a simple Web page or business card for an entrepreneurial family member, she says. Or help someone organize photos digitally or create a playlist for a phone or iPod.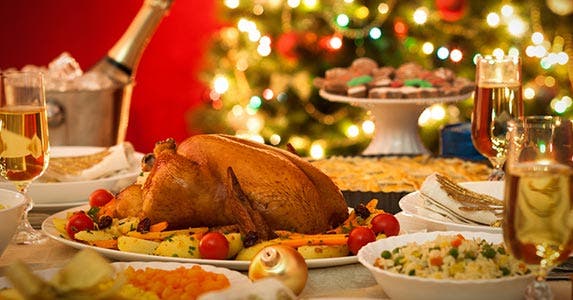 Find ways to keep traditions, cut costs
If you brainstorm, you can find all kinds of ways to cut the cost of celebrating — from throwing parties, to buying new holiday clothes, to traveling.
Want to throw a party for less? Consider a potluck supper, she says.
Or, if everyone is in the same neighborhood, consider a progressive brunch or dinner — where you have appetizers at one house, dinner at another and dessert at a third.
You can add as many courses as you have participants. There's nothing wrong with several appetizers — or desserts.
And if travel is on Santa's wish list, take a practical — and sane — approach.
"If your family is far-flung, it may be very expensive to travel during peak holiday times," Gianola says. So, "celebrate a week before or a week after the official holiday."
Have any gift cards you haven't used throughout the year? Those are found money for holiday presents this season, McClary says.
"Instead of buying a new outfit for those holiday parties, rent a designer dress," says Gianola.
Her recommendation: Hit sites like RentTheRunway.com for upscale clothes at a bargain or lease designer bags from sites like BagBorrowOrSteal.com.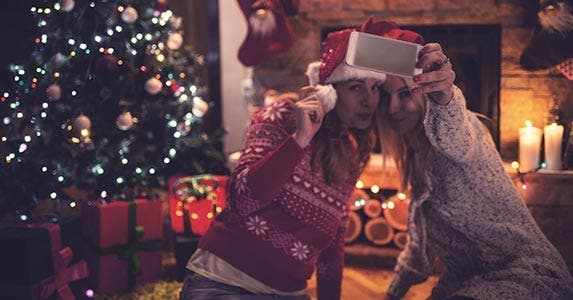 Celebrate your own holiday
Want to pile up debt and go broke in record time? Try matching the holiday spending of your friends, relatives and neighbors.
The main thing is to "celebrate within your budget," says McClary. "But what you don't want to do is play this game of keeping up with the Joneses.
"Don't look at what other people are spending," he says. "Spend what you can afford."