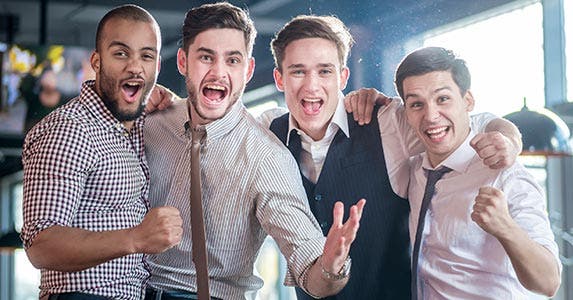 Cutting bachelor party costs
Don't underestimate the cost to attend a bachelor party.
Nearly one-third of people who have attended a bachelor party within the past 5 years have spent $850 or more, according to a Priceline survey in April. That includes food and drink, entertainment, airfare, hotel, gifts and transportation.
If you're on a budget and can't afford to splurge, you're not alone.
"54% of those who attended bachelor or bachelorette parties in the last 5 years have had to miss out on some parties due to trip costs," says Priceline.com travel editor Brian Ek.
What do you do if you can't spend the cash to attend?
Instead of missing out on the experience, you might try suggesting a few cost-saving ideas to the groom or groomsmen, Ek says.
For starters, think about staying in town, and keep it at 1 night instead of a weekend excursion.
"Just be sure to bring this up as early as possible before reservations start being made," Ek says.
Of course, not all bachelors will go for an in-town soiree. If the groom wants a destination bachelor party, here's how to save some cash.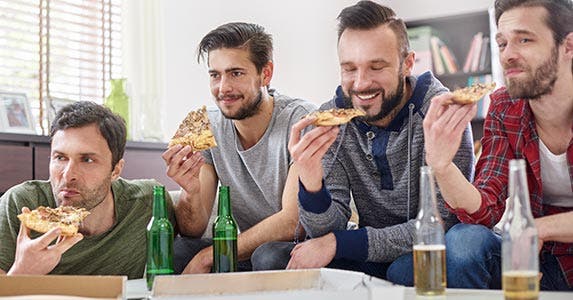 Food and drink
Food and drinks often take up the majority of the budget for a bachelor party. Over a quarter of respondents — 28% — in the Priceline survey said it was their highest ticket item.
How to cut costs: Jamie Miles, managing editor of the wedding site TheKnot.com, suggests limiting the nights you go out for food and drink.
"Maybe pick 1 night to go out and have a more formal meal," she says.
On the other nights — if it's the right season — think about firing up the grill, she says. Or, get some pizza delivered and bring all of the beverages you want.
"Obviously, alcohol is so much more expensive at a restaurant or a bar than if you buy it at a liquor store," Miles says.
You can have the groomsmen all bring a bottle of something to contribute or head to a restaurant that's BYOB.
"It doesn't necessarily have to be fancy," Miles says.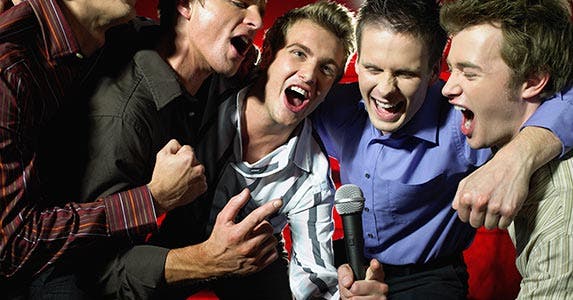 Entertainment
Entertainment can really put a dent in the bachelor party budget. Almost one-fifth of survey respondents — 19% — said that this was their most expensive item.
How to cut costs: Guys are now getting married older — at an average age of 31 — and bachelor parties aren't just your typical night out on the town anymore, Miles says. "Guys are looking for more of a memorable experience to share with their groomsmen," she says.
That means entertainment costs for bachelor party activities don't have to be uber-expensive, especially if you opt for more "mature" activities. "Think outside the box a little bit," Miles says.
For instance, going to a karaoke bar for the night or nabbing tickets to a minor league baseball game are cheaper ways for a big group to have a good time, she notes. Even bowling or a day on the golf course can be less expensive.
And don't rule out a poker tournament.
"Card games are cheap and appropriate given the celebration," says Rich Arzaga, CFP professional and founder of Cornerstone Wealth Management Inc. in San Ramon, California. Plus, if someone chooses to bet, they do so with their own money, he says. You can spend as little or as much as you'd like.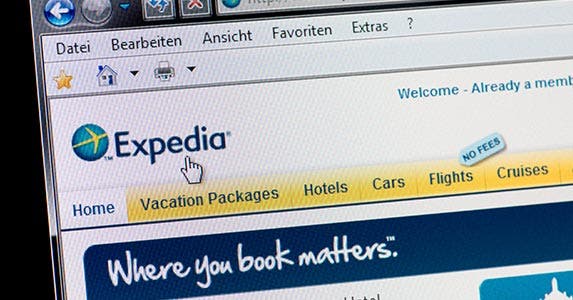 Airfare
If the groom decides on a destination bachelor party and you're flying, it's crucial to find some cheap airfare. In the survey, 18% of respondents said this was their costliest purchase during the bachelor trip.
How to cut costs: "Score extra savings by being flexible on your travel dates," Priceline's Ek says. He says to choose your destination and price out the cost of airfare and hotel for the length of your trip over a few different weeks or months. If you can be that flexible, it'll help you get the lowest fares.
Also, book early. For domestic summer travel — June through August — it's best to book around 76 days in advance, according to a February 2015 report by CheapAir.com. If you're flying domestically during off-peak season, you'll get the best fares by booking around 47 days before you leave.
Finally, don't forget about deal sites like Priceline, Kayak, Expedia and several others, where you may find fares discounted.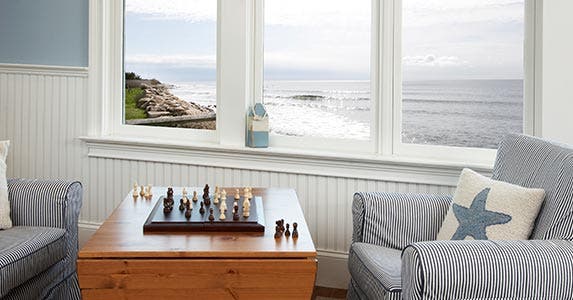 Hotels
Hotel costs eat up a major part of the budget, with 16% of bachelor party attendees saying a hotel was their priciest purchase.
In fact, 30% of respondents felt pressured to stay in a luxury hotel to appease the bride or groom, according to the Priceline survey.
That makes it important to get a good deal on lodging.
How to cut costs: Flexibility is the name of the game when shopping for the best deal on hotels. "As with airfare, the more flexible you are, the better the deal you'll get," Ek says.
Ek says to utilize the tools on deal sites, which can offer highly discounted, last-minute hotel deals.
Also, take advantage of the sharing economy. Look for lodging on sites like Airbnb.com, where you can find people renting out their personal homes in areas throughout the world, often at several different price points. VRBO.com, or Vacation Rental By Owner, also offers a wide selection of accommodations.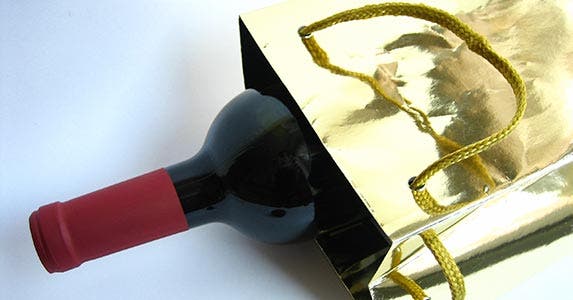 Gifts
Buying gifts for the bachelor party can be pricey. In fact, 12% of bachelor party attendees said it was the most expensive thing on the trip.
How to cut costs: If you're looking to cut costs, skip the gifts completely. "The nice thing is there's no need to bring a gift to a bachelor party," Miles says.
But what you need to realize, she notes, is that the groomsmen should — in theory — be splitting the cost of the groom's expenses. That includes food, drink, lodging and transportation. Your contribution as a groomsman, or even as a part of the bachelor party, is your gift for the weekend.
Of course, while no gift is expected, it's nice to contribute something, Miles says. That can be something as simple as a gag gift or something fun or cheesy. It can also be something that can contribute to the group as a whole — a bottle of wine, the groom's favorite alcohol or snacks for the weekend.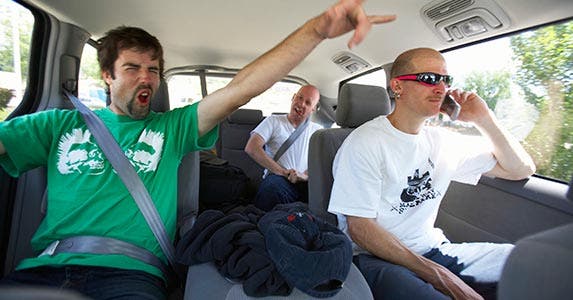 Cabs and limos
You don't have to blow a ton of cash on transportation. There are plenty of ways to shave costs on cabs and limos these days. Yet, 7% of respondents said this was their biggest ticket item.
How to cut costs: Ride-hailing services such as Uber and Lyft can certainly cut costs, and they are available in several cities, Miles says.
Those services can be especially useful for an impromptu ride home when you've been drinking, she says. You can get a car sent to pick you up, which is especially important because you don't want people drinking and driving.
"To have that backup is incredibly important," Miles says.
In addition, some hotels offer free shuttle service to downtown areas or different parts of a city, depending on where you're staying. "It's worth inquiring with a hotel to see if they have a complimentary shuttle service," Miles says.
However, Ek says smaller groups may be able to rely on friends who volunteer to be designated drivers. And if someone volunteers to drive, rental cars shouldn't be ruled out of the equation.
"Rental cars may provide more bang for your buck than reserving a limo or using a cab service," Ek says.
Of course, if you have an extra-large group, you may want to consider reserving a party bus, he says.
Miles says that may give you less flexibility, but it does allow you to set a meet-up time.