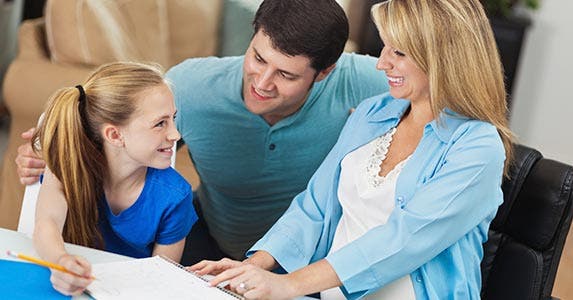 Raising financially savvy kids
Opening a savings account for your son or daughter is the easy part. Before — and after — you visit the bank you need to invest in their financial education.
Why?
Best banks for savings — view today's rates
Talking to your kids about money is a great way to raise financially savvy children, according to the 2015 Parents, Kids & Money Survey by T. Rowe Price. Kids who discuss financial topics with their parents, according to the survey:
Say they are knowledgeable about managing money (46% vs. 14% for kids who don't talk money with Mom and Dad).
Say they are knowledgeable about investing (33% vs. 8%).
And a savings account is a tangible teaching tool.
"It's crucial for parents who open kids' bank accounts to keep them involved in the process," says Chester Goad, a graduate instructor at Tennessee Technological University in Cookeville and a former K-12 principal and teacher. Among the life lessons they'll learn: realizing the value of money, planning for future expenses and fulfilling long-term goals.
Follow these 5 strategies to help your child open a savings account and ensure the experience has a lasting impact.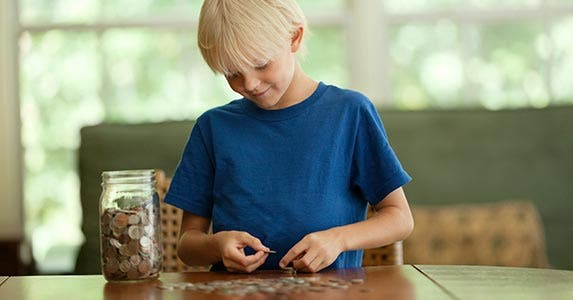 Determine the right age
If you want your child to be able to participate in the process, consider 2 key factors: age and the amount they have to save.
By about age 8 (or sometimes sooner, depending on the child), kids will be able to follow along with the steps of saving. If your child's piggy bank is full, it may be time to consider a new form of investing.
When you feel your child is ready, start talking money, advises Owen Malcolm, Certified Financial Planner professional and managing director of the Atlanta office of United Capital, a financial planning firm. "Start by suggesting your child put birthday or holiday money into a savings account."
Another option: Give your child a weekly or monthly allowance, and suggest a portion be set aside.
If your child is older, such as a preteen or teenager, look for signs that he or she is interested in a larger purchase. If you hear talk about buying a car, you might suggest a savings account to help store enough funds.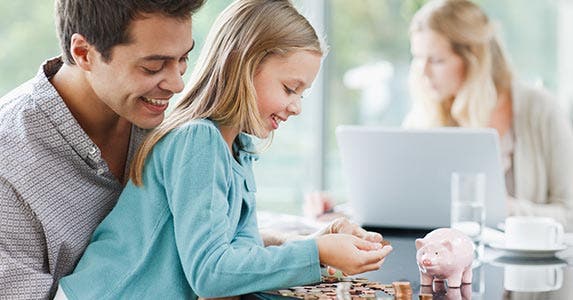 Go to the bank together
It may be faster to get an account online, but taking your child to a brick-and-mortar bank will provide a key hands-on lesson. Your child will see where his or her money will be kept safe and how the bank operates.
Bankers typically make an effort to show children how to record transactions, complete the forms for withdrawal and deposit slips, and learn how to read receipts, says Brenda Nayonis, senior vice president of operations for Rockford Bank & Trust, a community bank in Rockford, Illinois. "In addition, bankers may discuss saving money and strategies on how to do it."
Depending on the age of your child, bankers might go over the basics of online banking and mobile banking as well.
During the visit, ask about accounts with specific benefits for youngsters. "Many banks have savings programs for children where kids receive matching deposits if they get good grades, when they reach a certain amount in their savings account or if they deposit their birthday money," Nayonis says.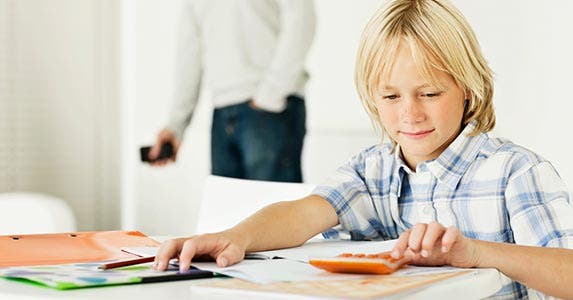 Explain interest
If your child has an interest-bearing account, go over the monthly statement together or check the mobile app for an update on the account. Keep in mind the amount doesn't have to be large to hit home.
"Kids between 5 and 10 don't really need to earn $5 in interest each month to appreciate the concept," says Jason Lina, CFP professional and lead adviser at Resource Planning Group, a financial planning firm in Atlanta.
Even if interest adds up to just 20 cents, the exercise can open the door to discussing how money can grow over time.
In addition, your child may be interested in websites that further instill financial basics. A few to try: RichKidSmartKid.com, TheMint.org and Kids.gov. Apps such as Savings Spree and Bankaroo focus on building saving and investing skills.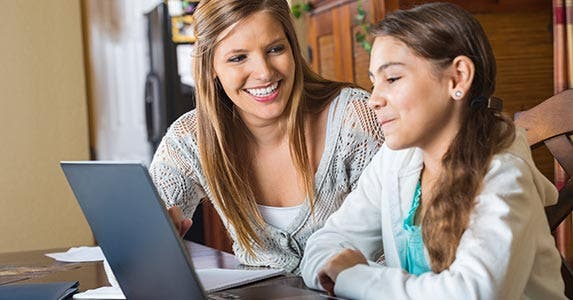 Monitor the next steps
For younger children, it may be easiest to have them deal in currency — that means no checks — for saving and spending. Give allowances and other gifts in cash, and continue to take them to the bank to make deposits.
Over the next months, as your child sets aside funds and also makes withdrawals, keep track of the changes on the account.
"The sooner kids learn that money doesn't magically appear into accounts, and withdrawals and purchases affect the bottom line, the better," Goad says.
This process can lead to talking about money-related topics. You might mention to your child about what you're saving for as well.
"The vast majority of adults make spending and saving choices all the time," says Coleen Pantalone, an associate professor of finance at the D'Amore-McKim School of Business at Northeastern University in Boston. "It is great to let your children hear you articulate that."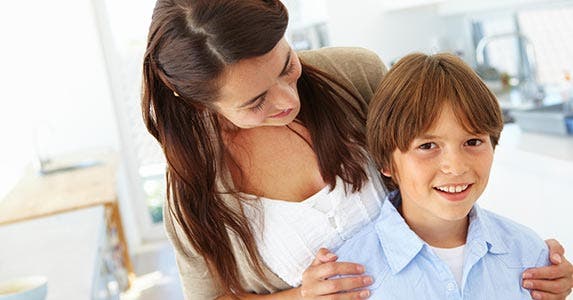 Set goals
While saving for special items can help your child learn patience and diligence, keep goals age-appropriate. It might be difficult, for instance, for an 8-year-old to save for an entire year before making a purchase.
Instead, set a shorter time frame for a smaller amount. Then consider making a chart, such as a drawing of a vertical tube with different amounts marked on it. Place the goal amount at the top and put the chart on the refrigerator in your kitchen or the child's bedroom door. "Each week you and the child can fill in the next amount saved," Pantalone says.
For older children, set longer goals, such as saving for a year for a car. Help your child track progress by checking the account online regularly.
Teenagers might want to segment their savings into 2 areas: long-term savings for college and short-term savings for items such as a new tablet or game system.
For best results, keep the conversation open, says Pantalone. "The important thing is to talk about and model responsible financial management."