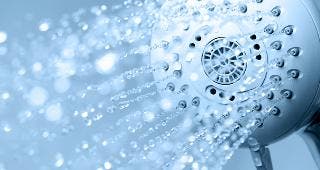 Dear Insurance Adviser,
I called my home insurance company on one occasion when I thought that my roof had leaked and on another when there was a leak from my upstairs bathroom into my downstairs bathroom. In both instances, I found that the culprit was a shower head that my husband and I had installed incorrectly. It seems that when we were taking our showers, mists of water would spray onto our roof. Plus, when the leaky shower head was spraying water, some of that seeped into our bathroom downstairs through a crack that had developed near the edge of the shower stall.
Once my husband and I discovered the reasons, we called the insurance company and asked that it not send anyone out. The cases were closed, and no money was paid out by our insurance provider. However, it increased our homeowners policy by about $200 on the next renewal. Can I fight that?
— Keya
Dear Keya,
Of course, you can fight it — but I wouldn't do that on my own, if I were you. If you have an insurance agent, one of the advantages is that you have someone knowledgeable who can and will go to bat for you when there is a problem. Your agent can talk "insurance-ese" to the underwriting manager, who has the power to reverse the charge.
One thing you might check first is whether or not the $200 increase in your home insurance premium is really due to your leaky shower head. I say this for two reasons:
Most insurance companies do not raise homeowners rates as a result of claims experience. If you have too many claims, they may not renew your insurance.
With all the storms we've had throughout the country, homeowners rates are increasing fairly dramatically. A 20 percent increase is not out of the ordinary.
If you lose your appeal, you have other choices. Remember, you can shop your policy with another company or agent. Or, if you can afford it, consider raising your deductible to the next level: $1,000, $2,500, or even $5,000.
Good luck!
Compare homeowners insurance rates to find the best deal.
Ask the adviser
To ask a question of the Insurance Adviser, go to the"Ask the Experts" page and select "Insurance" from the drop-down box. Read more Insurance Adviser columns.
Bankrate's content, including the guidance of its advice-and-expert columns and this website, is intended only to assist you with financial decisions. The content is broad in scope and does not consider your personal financial situation. Bankrate recommends that you seek the advice of advisers who are fully aware of your individual circumstances before making any final decisions or implementing any financial strategy. Please remember that your use of this website is governed by Bankrate's Terms of Use.