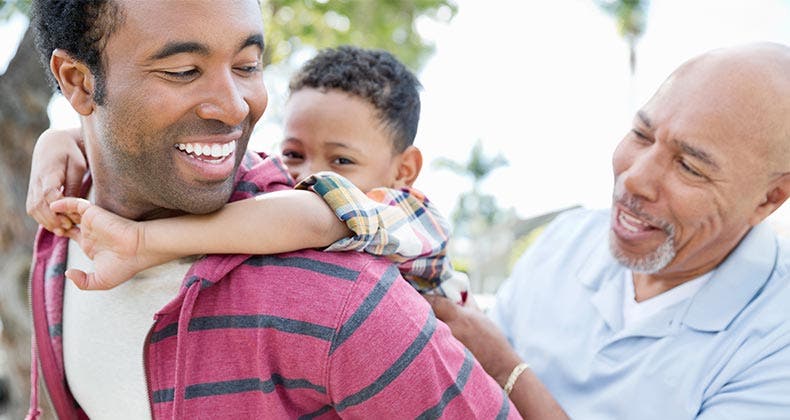 10 gifts for Dad on Father's Day
Let's start with what's not on this Father's Day gift list: monogrammed cuff links, monogrammed shirts or monogrammed handkerchiefs.
Please, the guy already knows his initials.
Also, no neckties. He wears only ties he picked out. And no "World's Greatest Dad" coffee mugs. That'll go in the garage as a catchall for nails.
Don't laugh. If it's the thought that counts, it's often an afterthought for old Dad. We spend more on Mother's Day than on Father's Day. Six in 10 shoppers pick out a greeting card for Dad and call it a day, a National Retail Federation survey said in 2015.
This year, try one of these gifts. Buy something for Dad that will make him proud that's he's the guy standing out in the backyard barbecuing your dinner on Father's Day.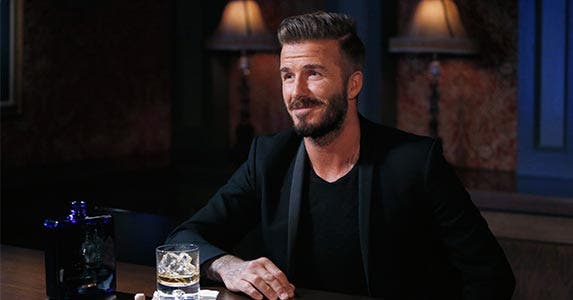 Bottle of whiskey
Randy Holmes/Getty Images
Cost: $70 to $100 online
There are plenty of tasty bourbons from Kentucky and superior Scotch whiskies from, well, Scotland. But Japanese brands have been getting some attention lately.
Suntory Whisky was (sorta) featured in the movie "Lost in Translation," with Bill Murray playing an aging actor, who, as a pitchman smoothly delivers the line, "For relaxing times, make it Santori time."
It's also gotten some acclaim. Suntory Whisky's Hibiki 12- and 17-year-old blends were award winners at the International Spirits Challenge this year, the worldwide tasting competition held in the United Kingdom. But your dad will be just as pleased with Hibiki Japanese Harmony, with hints of orange peel and white chocolate, according to the Wine Exchange.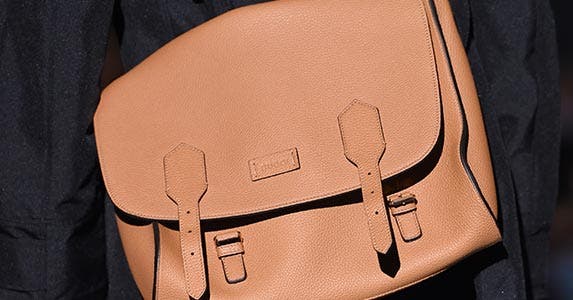 Messenger bag
Venturelli/Getty Images
Cost: $60
You don't have to work in an office to need a messenger bag for carrying important papers, a small laptop, your reading glasses and munchies.
These bags come in many styles, are made of differing materials and are sold at a range of price points.
The canvas leather satchel messenger bag, offered on the Open Sky website, caught our attention, because its price makes it affordable for most Father's Day gift buyers. It has 4 external pockets, one large compartment and one internal pocket. It also comes in 10 colors.
Dad can brag about carrying the same bag that actor Will Smith draped over his shoulder in "I am Legend."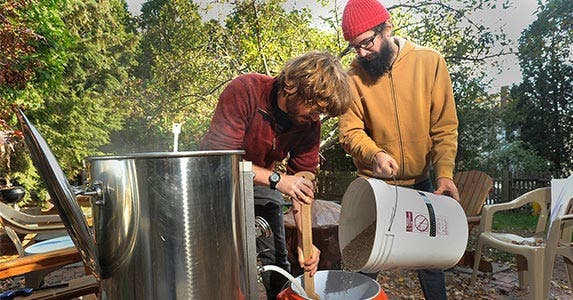 Beer-making kit
Portland Press Herald/Getty Images
Cost: $75
Craft-beer drinking is a growing trend. You'll find brew pubs sprouting up everywhere. Craft beer, as a percentage of total beer sales, is growing. And the number of microbreweries and regional craft breweries are on the uptick, the Brewers Association says.
The Brooklyn Brew Shop offers a starter kit for wannabe craft beer makers. Except for the necessary kitchen appliances, it comes with everything you'll need to make an IPA (India pale ale), including the beer bottle set, caps and bottle capper.
There's even a video on the Brooklyn Brew Shop website on "How to brew."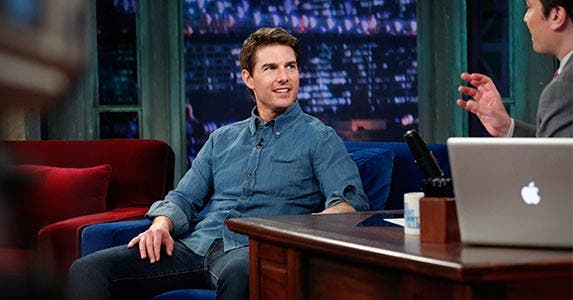 Denim shirt
NBC/Getty Images
Cost: $20 to $138
If you're going to buy Dad something to wear, don't make it something for the office. Make it something casual that he can wear when he's out to dinner or over for a visit with you.
J.Crew's selvedge indigo denim long-sleeve shirt has a natty, relaxed look inspired by the vintage workwear of the 1900s, for $138.
Still, you don't need to pay that price. Macy's offers a black denim shirt from American Rag for $30 and Hollister sells a dark-blue denim shirt online for $20.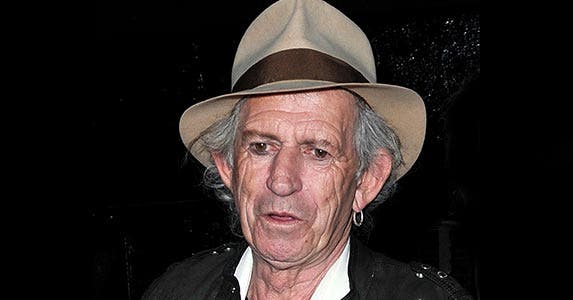 Panama hat
James Devaney/Getty Images
Cost: $18 to $188
What says "summer" better than a Panama hat? Dad could pair that with a linen shirt, khaki shorts and boat shoes for lunch at an outdoor cafe or for a backyard party of a barbecuing buddy.
If you're going for style, try the Robert Graham yacht straw Panama hat from Nordstrom online at $188. It has a darker section that highlights the typical "natural" or beige color and has a tropical-themed band.
For the cost-conscious, L.L. Bean offers a natural or beige colored hat with a thin leather band for $89. And for the budget-minded, J.C. Penney Co. sells a white Panama straw hat for $18.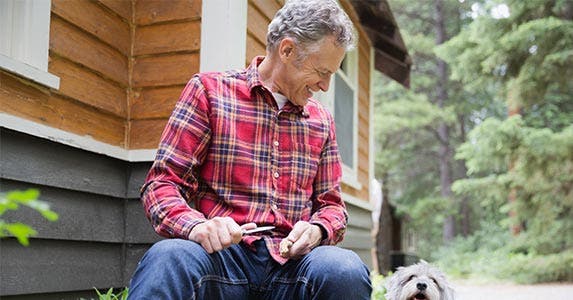 Swiss army knife
Hero Images/Getty Images
Cost: $39 to $47
These pocket knives are wonderfully utilitarian. They're great for hiking trips or just hanging around in the backyard.
At $47, the Swiss Army Explorer has slightly more functionality, such as a Phillips head screwdriver and a magnifying glass. It comes in black and red.
At $39, the Swiss Army Huntsman still has 12 functions, but it also comes in an extra color — a cool translucent sapphire.
Both are available on the Swiss Knife Shop website.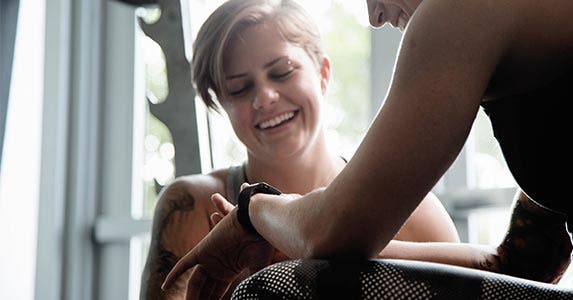 Fitbit Surge Fitness Watch
Gary John Norman/Getty Images
Cost: $250
A timepiece is one of the more typical gifts for Father's Day, but you'll want to buy this watch for its functionality.
The Fitbit Surge Fitness Watch has GPS tracking and continuous, wrist-based heart-rate monitoring. It displays real-time workout stats like distance walked, pace, elevation climbed and heart-rate intensity.
It comes in black and blue and is available online at Best Buy and Belk.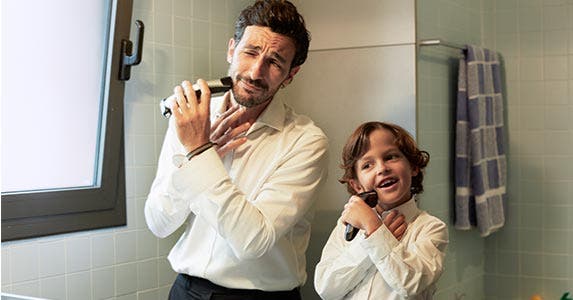 An electric shaver
Morsa Images/Getty Images
Cost: $160
If your father doesn't use shaving cream and a straight-edge razor, a new, high-tech shaver would make a great gift.
The Panasonic ES-LA63-s Arc4 is an electric wet or dry shaver with four 30-degree, nanotech inner blades that cut the hair at its base for an even closer shave. It has an ergonomic grip, an illuminated, blue LCD read-out and can operate without a cord. Its quick charge time is 5 minutes.
The shaver is available at Walgreens for $160.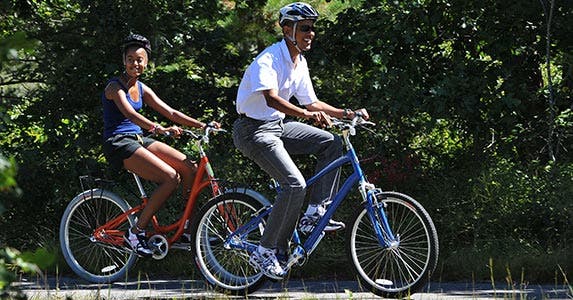 A bicycle
JEWEL SAMAD/Getty Images
Cost: $80 to $400
If your dad is the type who likes to get out on the road, he could use a new set of wheels — but not a car.
He might want to burn some calories outdoors with a shiny new bicycle. The Motobecane Cafe Latte is a white road bike with flat bars, adjustable stem, an aluminum frame, 24 speeds and Shimano components. It costs $400 from BikesDirect.com. There's a pink version for Mom.
Sears has a black Mongoose for $190, with an aluminum frame and 21 speeds. For the budget-minded, Walmart offers a Roadmaster Granite Peak 18-speed bike in 2-tone combinations — black and green and black and red — for $80.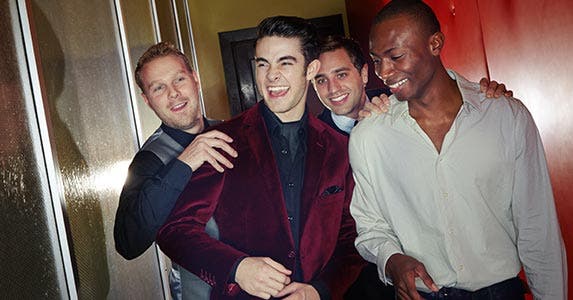 A day out with the guys
gradyreese/Getty Images
Cost: Varies
If you're willing to splurge and can afford it, a day with the guys would be a welcome gift.
This can take many forms. A round of golf at a public course would fill an afternoon nicely, if Dad is the type who likes to throw his sticks in the trunk on a weekend.
Your golfer or his friends will know the best courses in his city.
Another option is a ballgame with his buddies. There are 30 major league teams, so there's a stadium waiting for Dad near you.