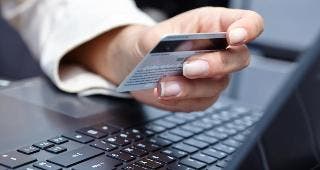 Dear Credit Card Adviser,
Is it a good idea to pay off all my credit cards, not cancel them, and just leave a zero balance? How does that affect my credit score?
— Laverne
Dear Laverne,
Leaving your cards at a zero balance isn't the worst strategy to employ.
Credit utilization — essentially, how much debt you are carrying versus the full amount of credit lenders have extended to you — is a major component of credit-scoring models, so paying down existing balances is a good way to boost your score.
Experts recommend keeping your credit utilization on individual credit cards (and also collectively) between 10 percent and 30 percent. Generally, the lower, the better, but never, ever using the cards could actually ding your score down the line.
"Basically, you want to show some credit activity every month to maintain a good FICO score," says Anthony Sprauve, senior consumer credit specialist at FICO.
There's another caveat at play here, too: Issuers have been known to close credit card accounts due to inactivity. (Just ask President Barack Obama.)
"Today, credit card issuers are focused on better customers rather than just more customers," says John Ulzheimer, president of consumer education at CreditSesame. "And in the world of credit cards, 'better' means 'profitable.' If someone isn't using their card, they're not generating any income for the issuing bank."
(You can take this Bankrate quiz to get more information on how valuable you are to credit card issuers.)
An account closure could wind up hurting your score because it eliminates the available credit line associated with the card and could easily skew your aforementioned credit utilization. It could also lower the age of your credit report, which may affect your score over time.
To preclude an inadvertent closure, it's a good idea to, at the very least, break each credit card out every now and then. Some consumers will run a small recurring monthly charge — like, say, a Netflix subscription or a gym membership — on a card. You could also charge a small item, like a pack of gum, each week or so if you're really worried about running up a bill and/or missing a payment.
The best strategy, however, would be to use one or two of your cards regularly.
"Make sure your balances never exceed 10 percent of the limits, which you can accomplish by either limited use, higher credit limits, or by paying them off or down by the statement close date," Ulzheimer says. "That way, you continue to enjoy the efficiency of using credit cards with no credit score worries."
Good luck!
Get more news, money-saving tips and expert advice by signing up for a free Bankrate newsletter.
Ask the adviser
To ask a question of the Credit Card Adviser, go to the "Ask the Experts" page and select "Credit Cards." Read more columns by the Credit Card Adviser.
Bankrate's content, including the guidance of its advice-and-expert columns and this website, is intended only to assist you with financial decisions. The content is broad in scope and does not consider your personal financial situation. Bankrate recommends that you seek the advice of advisers who are fully aware of your individual circumstances before making any final decisions or implementing any financial strategy. Please remember that your use of this website is governed by Bankrate's Terms of Use.