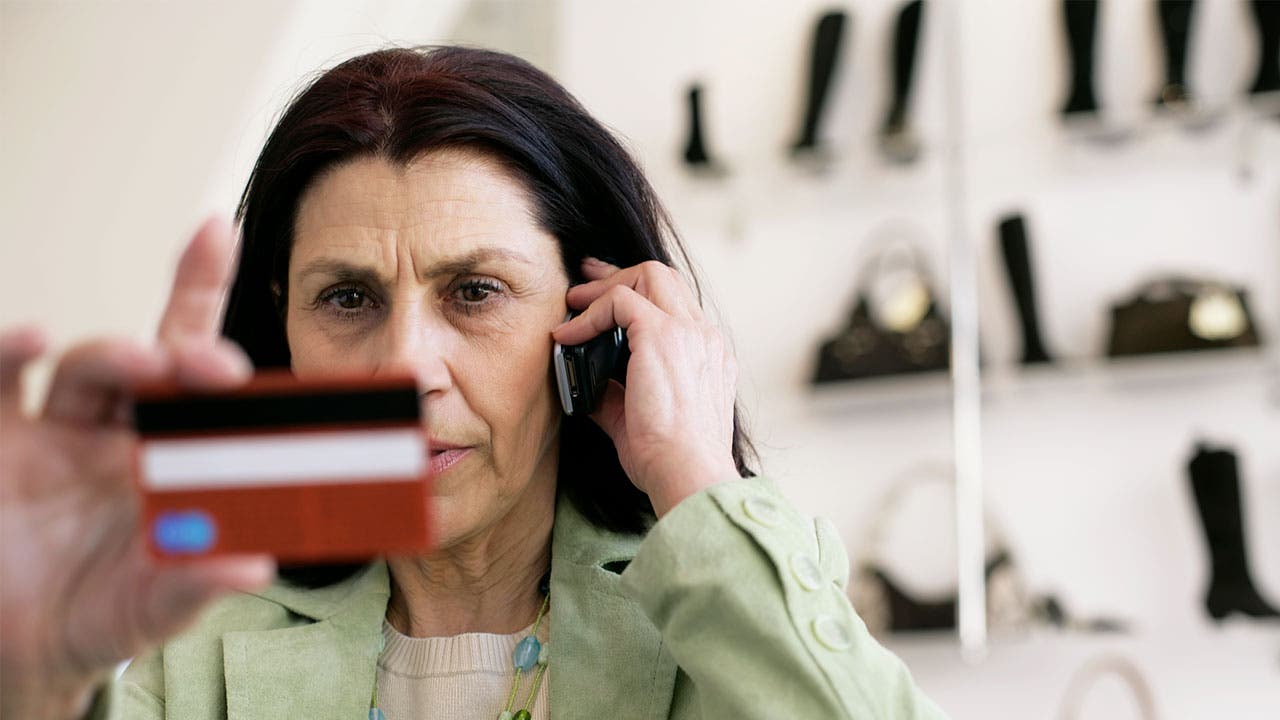 If you have good credit and pay your bills on time, you may assume your credit card issuer will want your business forever. But with credit cards not as profitable as they used to be, your card issuer may decide it's cheaper to let you go.
According to a new report by Mercator Advisory Group, it is projected that in 2018, the return card issuers get on their credit card assets will be 3.49 percent, down nearly 30 percent from 2014.
"As delinquencies begin to rise and profits begin to fall, credit card issuers need to look closely at nonperforming or underperforming accounts," says Brian Riley, director of Mercator Advisory Group's Credit Advisory Service. Closing some of these accounts may boost profitability.
For cardholders, a closed account can be more than an inconvenience. It can catch you by surprise. Issuers don't have to give you advance notice if they close your account for such reasons as delinquent payments, default or inactivity, according to the Equal Credit Opportunity Act. In fact, they have 30 days after taking an adverse action against your account to let you know.
A closed account also can hurt your credit score since it reduces the amount of credit you have available, which could raise your credit utilization ratio, as well as shorten your average age of accounts and mess with your credit mix — all factors that play into your score.
The good news is you can reduce the odds of this happening. Here are six reasons your account might be closed and how you can possibly avoid that.
1. You don't use the card.
Every cardholder costs card issuers money. Even if you don't use your credit card, issuers have to make sure funds are available in case you need them, says Nessa Feddis, senior vice president for consumer protection and payments for the American Bankers Association.
Indeed, "card issuers may close accounts for inactivity due to risk and expenses associated with keeping unused accounts open," says Jeremy Borling, a spokesman for Discover.
That's what happened to Mike Arman of Oak Hill, Florida. With an 837 FICO score and plenty of cash in the bank, Arman was surprised when his account was closed. He didn't carry a balance and rarely used the credit card because, "I have enough money, so I can simply buy what I want or need," he says.
While he thought those qualities would make him the ideal customer, he found that his failure to use the card turned out to be a liability.
How to avoid an account closure: Use your credit cards periodically, but pay off the charges so you don't incur interest.
2. You've breached the account terms.
When you open a credit card account, you agree to a set of terms in exchange for credit. If you fail to adhere to those terms, whether you make late payments or spend more than your credit limit, your issuer may cancel your account.
Jerry Austin of Shinglehouse, Pennsylvania, learned this the hard way when he was hospitalized for a period of time and asked family members to pay his bills. A couple of payments were inadvertently missed on one of his store credit cards. Shortly thereafter, the card issuer closed that card and two other retail credit cards Austin had with the same bank, even though those two accounts were in good standing.
How to avoid an account closure: Read the fine print in your credit card agreement, and know what's expected of you. Sign up with your card issuer for text alerts or download apps that will remind you when payments are due so you can keep your account current.
3. You won't agree to new account terms.
Thanks to the Truth in Lending Act and Regulation Z, card issuers must give you 45 days' notice if they raise your interest rate or change the terms to your consumer credit account in any other way (but not including increased APRs due to Fed rate hikes on variable rate cards). While you aren't obligated to accept the new terms, your card issuer may cancel your account if you refuse.
How to avoid an account closure:  If you're not willing to accept the credit card's new terms, expect the account to be closed. You still must pay any outstanding balance under the original credit card terms, Feddis says.
4. You've left a trail of insufficient payments or bad checks.
If you've ever paid your credit card bill with a bad check or forgotten to move funds into your checking account to cover the payment, you cost your card issuer money. Even if you later send the full amount, your issuer may deem you to be a customer that's not in its best interest to keep.
"If you have been a repeat offender more than three times a year, the card issuer should close the account as there are violations for issuing bad checks and accepting payment/giving credit for payment then reversal due to non-sufficient funds," says Jim Angleton, president of Aegis FinServ Corp., a company that issues retail credit cards.
How to avoid an account closure:  If you can't make the payment, call the card issuer and explain that you want to change your billing date or defer payment to next month, advises Angleton. "Yes, you will incur added interest, but it will save your credit history," he says, and possibly your account.

5. Your financial status has changed.
While a credit card issuer may have deemed you creditworthy when you first applied for the card, your financial situation may have changed to the point at which the issuer is no longer willing to take the risk.
Tracy Kerr Spence of Gregory, Michigan, was taken aback when her credit card was canceled without advance notice because of a dip in her credit score. "I did not give them permission to check my credit, and why would they do so if I had a zero balance and never was late?" she says.
Still, card issuers periodically review the accounts of cardholders, says Feddis. These reviews are "soft pulls" and don't affect your score. If the review suggests that the customer may no longer have the ability to repay, the issuer may close the account.
How to avoid an account closure: Keep your credit score healthy by paying bills on time and keeping your debt load low. Also, check your credit report annually to make sure there are no inaccuracies or you're not the victim of identity theft, Angleton says.
6. The card issuer is canceling that card.
Sometimes card issuers phase out a particular credit card, or a store credit card account is closed because the retailer goes out of business.
How to avoid an account closure: These circumstances are out of your control, but the card issuer may have other credit cards you could apply for to protect your credit utilization rate or the issuer may switch its cardholders over to a new card automatically.
While it can be frustrating to have a credit card account closed unexpectedly, an understanding of the card issuer's point of view can help you take steps to keep that from happening. "Sometimes we like to blame the card issuer or brand when in fact the cardholder is the master of their destiny," Angleton says.
See related: Retailer gone bankrupt? What cardholders should do, Store credit cards: 6 ways to stay out of trouble
Editor's note: This story, "6 reasons why an issuer may close your card" originally was posted on CreditCards.com.