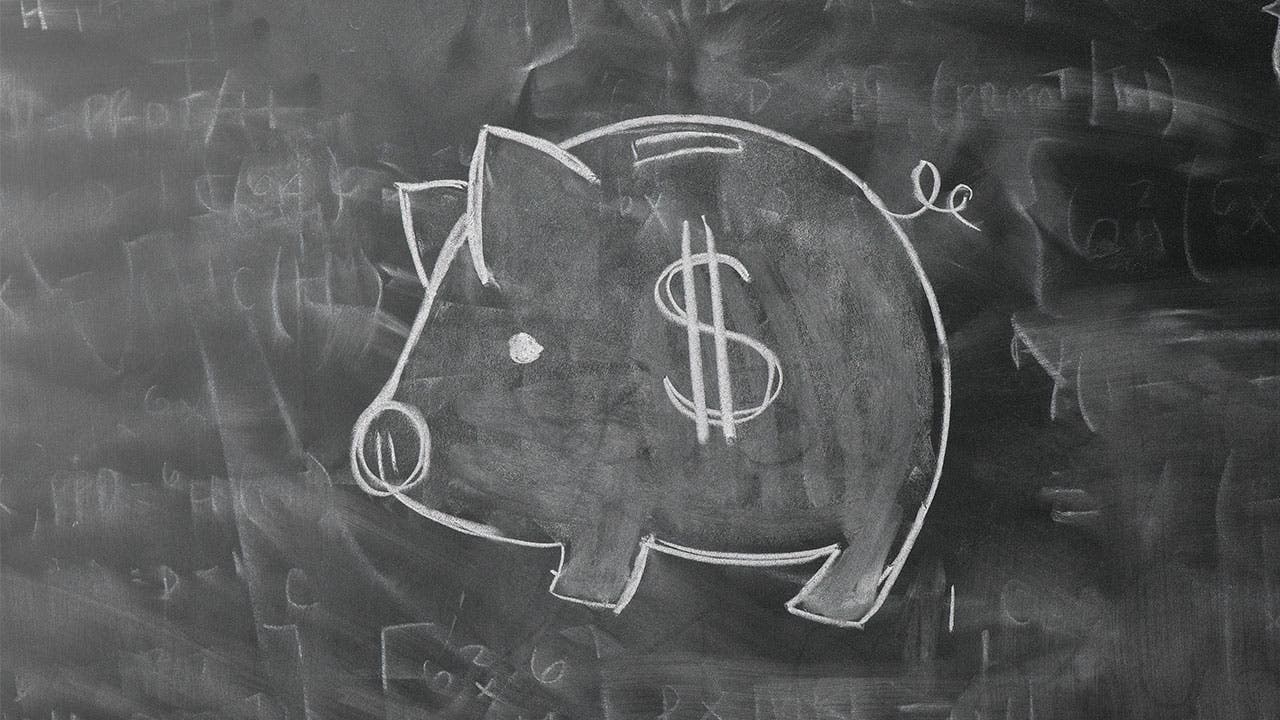 What is a money market account?
A money market account (or MMA) is a savings account that allows a limited number of checks to be drawn from the account each month. The rates — called Annual Percentage Yields (APYs) — on money market savings accounts are typically higher than traditional savings accounts but may require larger minimum deposits and balances.
If you need more than occasional account access and are looking for higher yields, a money market account can be a better option than a traditional savings account. The best money market accounts offer compelling high-yield rates.
Best money market accounts & rates for December 2018
Source: Bankrate.com
Note: If the minimum balance to earn the top yield is less than the minimum deposit, the minimum deposit is listed in the table.
Compare the best money market accounts and pick the one that offers the right minimum deposit and interest rate for your financial situation.
What money market accounts do
At their core, money market accounts are basically just a type of savings account, with some minor variations. How much interest a money market account pays, and whether it's the highest-paying deposit product offered, varies from bank to bank. The interest rates tied to money market accounts are typically referred to as the annual percentage yield (or APY). This reflects how much money you can expect to earn with compound interest each year.
The best MMA rate available to all savers nationwide is 2.31 percent APY. That's more than 11 times higher than the national average, according to Bankrate's latest national survey of banks and thrifts. But there are more than a dozen banks that offer money market rates as high as 1.7 percent APY.
How do money market accounts stack up?
Comparing account features

Savings
Checking
Money market account
FDIC-insured
X
X
X
You get a checkbook for withdrawal
X
X
You get a debit card for withdrawal
X
X
Limited transactions
X
X
Unlimited transactions
X
Some of the best money market accounts require a significant minimum deposit. If $5,000 is too much for you to tuck away, look to a bank that has a lower requirement.
Use Bankrate's simple savings calculator to see how much you stand to make with each of these accounts.
How does interest work with a money market account?
Interest rate on a money market account is compounded — either daily or monthly and the interest is paid out usually monthly or quarterly.
Your interest rate can always change. Some banks have been gradually increasing interest rates in response to the Federal Reserve. Though this could mean you'll pay more interest on credit cards and auto loans, it could also mean higher interest rates on savings accounts. Keep an eye out for the ripple effects of the Fed's decisions.
In the meantime, if you're looking for a guaranteed return on your investment, compare the best savings rates with the top CD rates. A CD is an account with a fixed interest rate. CDs typically pay more interest than a standard savings account in exchange for tying up funds for a set amount of time.
Recap: Best money market accounts
Here are the top money market account rates available nationwide:
Can a money market account be a checking account?
A money market account is a savings account that may have check-writing ability. This allows it to act as a limited checking account. A money market account isn't meant to be your main transaction account — a checking account is a better option for that.
A money market account is great for writing a minimal number of checks and earning a competitive annual percentage yield (APY) that usually isn't available on checking accounts. If your bank allows checks to be written from your money market account, it will be restricted under Regulation D. This rule restricts activity to no more than six transfers or withdrawals from a savings account per calendar month or statement cycle of at least four weeks on savings accounts. Money market accounts are included in this rule. There are some unlimited transactions that don't apply toward your limit of six, such as withdrawing money from an ATM. Many banks offer some sort of ATM accessibility for money market accounts, similar to a checking account.
It's possible that even if your bank allows you to write checks, the number of checks allowed may be fewer than six. So check with your financial institution to confirm its policy.
Do money market accounts have any penalties?
It's not common, but some banks require a money market account to remain open for a certain amount of time; otherwise, you may be charged a fee to close the account. Exceeding Regulation D guidelines is another instance where you may incur a fee. This may happen if you withdraw or transfer from your money market account more than six times in a calendar month or statement cycle.
Are money market accounts worth it?
Money market accounts traditionally have a higher APY than savings accounts and should have a higher yield than the top interest-bearing checking accounts as well. They are a great option for an emergency fund or any kind of savings that you're starting. Money market accounts that offer check writing can be great for an occasional expense.
"The top-paying savings accounts and money market accounts are perfectly suited for that emergency fund that we all need or as a temporary parking place for that bonus check or proceeds from a home sale," says Greg McBride, CFA, Bankrate's chief financial analyst.
Can you lose your money in a money market account?
Generally, as long as you choose a money market account at an FDIC-insured bank — and follow the FDIC's insurance parameters — you shouldn't lose money in a money market account. Each depositor at an FDIC-insured bank is insured to at least $250,000 per FDIC-insured bank. According to FDIC.gov, no depositor has lost a single cent on FDIC-insured funds as a result of a bank failure.
At National Credit Union Administration (NCUA) institutions, the standard share insurance amount is $250,000 per share owner, per insured credit union, for each ownership category.
You shouldn't lose money in a money market account. But there are some exceptions. Some money market accounts need to be open for a certain amount of time. If they're closed before this time, you may incur a fee. If you overdraw your money market account, you may receive a fee that could cause you to lose money.
It's important not to confuse a money market account with money market funds or money market mutual funds. These are not insured by the FDIC or the NCUA.
Can you pay bills from a money market account?
If your money market account has checks, you should be able to pay bills using these paper checks. Check with your bank to see if it limits you to fewer checks than the Regulation D limit. You may be able to withdraw money from your money market account via a cashier's check or official bank check or by initiating a wire transfer or other type of electronic transfer. Your bank may also allow you to use its bill pay to pay bills online. Out of these options, the wire transfer is likely to be the most expensive option.
How liquid is a money market account?
A money market account is a liquid savings account. But some institutions may limit your withdrawals and Regulation D limits the number of withdrawals that you can conduct. Your bank may also have its own restrictions, that limit the number of checks that you can write — if you have check-writing abilities in your money market account. It's also possible that your bank won't allow you to withdraw or transfer money during a certain period when the account is first opened.
Is a money market account good for retirement?
A money market account may be good for some retirement funds. But this entirely depends on your specific circumstances. Retirement funds that meet the FDIC and NCUA insurance parameters are protected in a money market account. So this may be a place for the portion of your IRA savings that you want in a safe place.
If you're over 59 1/2 and have IRA funds in a money market account, this may be a good place to withdraw money as needed. If you're required to take a required minimum distribution (RMD) from your IRA, this may be a good account to take it from. Also, some banks may not offer IRA money market accounts.