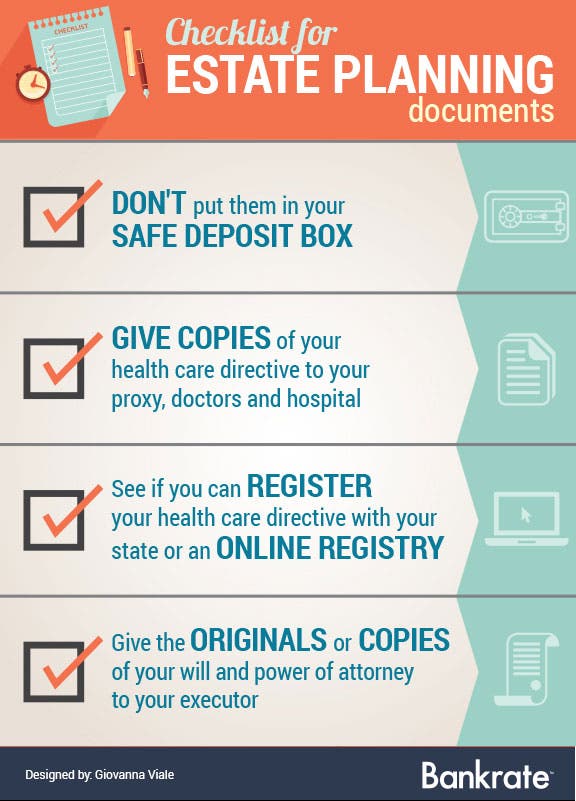 Dear Senior Living Adviser,
As a 71-year-old widow, I recently revised my will, set up a revocable trust and a health care directive at what I consider to be a considerable expense. My only child, a son, is to hold power of attorney if I am incapacitated, and will be trustee/executor and the only beneficiary after my death. All such documents, including the deed to my house, are held in a law office upon the attorney's decree. But I wonder why I can't have easy access to them at any time. As it is, whenever I call, I am billed! I know that after my death or incapacity, my son will have to pay just to get these documents into his hands. (The estate planning attorney's fee in 2014 is $358 per hour!)
My question: Can I hold these documents in my home safe or can I have them transferred to another, less expensive attorney — either in my state or in my son's state? (He's in California. I live north of Boston.)
Bottom line: I don't want my small estate drained by attorney's fees — before my son even gets to it!
Thank you.
— Barbara Billable
Dear Barbara,
It's great that you've taken the initiative to have these documents drawn up and ready when the need arises. I showed your question to an attorney, who said, "The documents belong to the client. The client can direct the attorney to hold a set of the original documents — many do — but in that case, the client should then leave the office with a set of copies, or the client may take custody of the originals. The important thing is that the originals can be found when needed."
There are pros and cons to having multiple original documents, especially for a will. Having multiple originals makes it more likely that an original is available when needed. The downside is that if you make changes or revoke the will, you'll want to make sure that all the original documents are either modified or destroyed.
You want the originals easily accessible when you need them. That means that a safe deposit box in your name isn't the answer. In some states, the box becomes sealed at your death, even if the box is also in your son's name. It also may not be readily available in a medical emergency. Keeping them at your home has its own set of risks, namely fire, flood or theft.
The National Hospice and Palliative Care Organization suggests that you note on any copies of the health care directive where the original is kept and that both your agent and alternate agent have copies, as well as your doctors, and possibly your local hospital, if it is willing to put it on file.
Some states let you register your health care directive with the state, and others even encourage you to indicate that you have a health care directive on your driver's license or other form of identification that you keep in your wallet or purse. Check with your state's Office of the Attorney General to see if that's true in your state. MedicAlert and the U.S. Living Will Registry also will register your health care directive for a fee.
As for the will and the power of attorney, I think your son should have a set of the original executed documents, or at least copies of these documents, under his control. Putting them in a safe deposit box held in his name can work since he's the executor and has your power of attorney, should you become incapacitated. If your attorney holds the originals, then your son will have to work with the attorney when the documents are needed.
It sounds like you'll need to spend a little more time and money sorting this out with your estate planning attorney. (His hourly rate isn't out of line. Really.)
Ask the adviser
To ask a question of Dr. Don, go to the "Ask the Experts" page and select one of these topics: "Senior Living," "Financing a home," "Saving & Investing" or "Money." Read more Dr. Don columns for additional personal finance advice.
Bankrate's content, including the guidance of its advice-and-expert columns and this website, is intended only to assist you with financial decisions. The content is broad in scope and does not consider your personal financial situation. Bankrate recommends that you seek the advice of advisers who are fully aware of your individual circumstances before making any final decisions or implementing any financial strategy. Please remember that your use of this website is governed by Bankrate's Terms of Use.