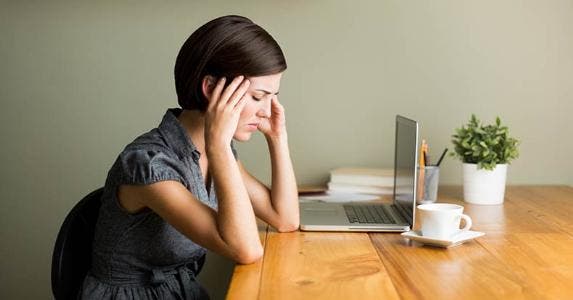 Dear Personal Loan Adviser,
I'm in a financial crunch and need to borrow money to make ends meet. I rent, so I can't get a home equity loan. I'd like to know more about personal loan options.
For example, I've seen offers on the Internet for a guaranteed personal loan. I don't understand the difference between a guaranteed personal loan and a standard personal loan.
— Felicia Finances
Dear Felicia,
A personal loan, also known as a signature loan, is unsecured, meaning it's not backed by collateral, like a car loan or a mortgage, which are secured.
If you do an Internet search on guaranteed personal loans, you'll get a lot of search results guaranteeing that you can get a personal loan, which isn't your question.
Payday loans can be considered a guaranteed personal loan because the loan is backed by your next paycheck. Typically, you write the lender a post-dated check for the amount borrowed plus interest and fees. That date is normally the date of your next paycheck. The advantage to this type of loan is that it isn't dependent on your credit score, just your paycheck.
Be wary of payday loans
The situation is easily abused by lenders. For example, multiple submissions of the check when the account has insufficient funds can generate a substantial amount of bank fees. You also have the potential for a criminal claim against you if the check bounces.
A payday loan can be a slippery slope. If you're having trouble making ends meet, now try doing it after paying the interest and fees on your payday loan, along with paying off the loan balance. Extend the loan and the costs keep piling on.
If you own a car free and clear, you may be able to get a car title loan in some states. That loan is backed by your ride. In some ways, it's worse than the payday loan, because you lose your ride if you can't keep up with the payments.
The peer-to-peer lending option
Ideally, you'll find a way to avoid either of these choices. Consider peer-to-peer lending from firms like Lending Club, Prosper or Upstart. Talk to the personnel department at work to see if your company offers an emergency loan. If you belong to a credit union, discuss an unsecured personal loan with them.
If you're going the personal loan route, it's always a good idea to check your credit before you shop for a loan. The myBankrate feature on this site will give you a free credit score and your TransUnion credit report.
Looking for a personal loan? Find the best rates at Bankrate.com.
Get more news, money-saving tips and expert advice by signing up for a free Bankrate newsletter.
Ask the adviser
To ask a question of Dr. Don, go to the "Ask the Experts" page and select one of these topics: "Personal Loans," "Financing a home," "Saving & Investing," "Senior Living" or "Money." Read more Dr. Don columns for additional personal finance advice.
Bankrate's content, including the guidance of its advice-and-expert columns and this website, is intended only to assist you with financial decisions. The content is broad in scope and does not consider your personal financial situation. Bankrate recommends that you seek the advice of advisers who are fully aware of your individual circumstances before making any final decisions or implementing any financial strategy. Please remember that your use of this website is governed by Bankrate's Terms of Use.