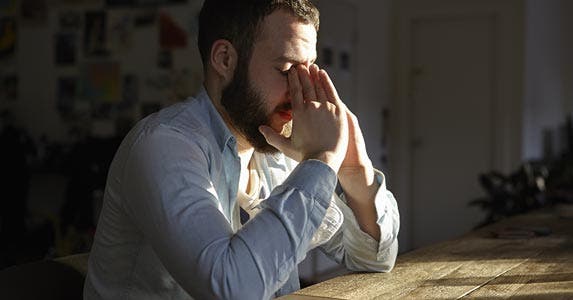 How credit scores influence personal loans
A bad credit score can not only influence the likelihood of receiving a personal loan, it will most likely prompt lenders to offer a loan at a higher interest rate.
Personal loans are unsecured, meaning they don't have any collateral backing them.
"Lower credit scores show that you have had poor financial habits in the past, and that you may continue to carry those habits in your future financial obligations," says Netiva Floyd-Heard, a certified credit counselor with MNH Credit Solutions in Homewood, Illinois.
"If a lender decides to provide you with a loan despite this information, they will shelter themselves from the risk of you not making timely payments or not fulfilling the entire terms of the agreement, by assessing you a high interest rate," Floyd-Heard says.
"A person with bad credit could pay hundreds more in monthly payments, and thousands more by the end of the term of the loan in interest," she says.
To get a personal loan while having bad credit, consumers could explore options such as applying for a loan from credit unions, reconciling past debts, establishing a payback history, and using a co-signer.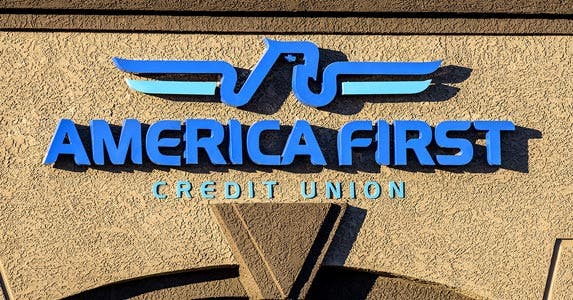 Consider other lenders, especially credit unions
© LifetimeStock/Shutterstock.com
Floyd-Heard says financing through a traditional bank is typically not available for those with less than stellar credit scores, and in most cases, banks are not too fond of personal loans, especially if they're for a small amount. They aren't as profitable as their other product.
"If you add poor credit on top of that, you're pretty much out of luck. Therefore, borrowers will need to go to lenders that have less stringent approval guidelines and/or that cater to subprime borrowers — those with poor credit scores," Floyd-Heard wrote in an email.
She said consumers should consider a credit union as an alternative lending source. "They look beyond just your credit scores and will make their approval decisions on your past relationship with them, and/or your character/promise to repay," she wrote.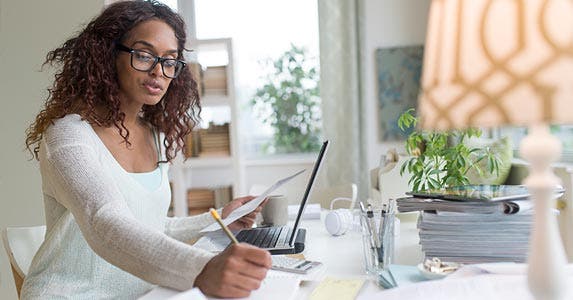 Show good faith to lenders
Tetra Images/Getty Images
To establish credit, a person with bad credit must first take care to repay all the defaulted bills and obligations that appear on his or her credit report, says Los-Angeles based Arvin Sahakian, vice president and co-founder of BeSmartee, a mortgage marketplace where borrowers can search, apply for and close on a mortgage loan online.
After repaying, the person must get a letter of good standing from the creditors, and then contact the 3 credit bureaus to send them letters of good standing. That's so his or her credit report accurately reflects the person's credit history.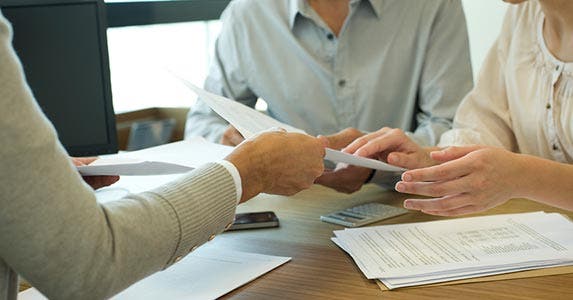 Establishing a payback history may help
PhotoAlto/Eric Audras/Getty Images
Taking out a small loan to build credit may be a way to boost a credit score.
"If you are a homeowner, a good place to start may be with a small home improvement loan," says John Heath, directing attorney with Lexington Law based in North Salt Lake City, Utah. "If this is not possible, you could look at a small signature loan from your credit union or bank."
A type of personal loan offered by banks and other finance companies that uses only the borrower's signature and promise to pay as collateral.
Heath says repayment of this loan over time may help to improve a borrower's credit profile.
"As with any loan, you should be familiar with the terms and obligations contained in the lending agreement, the interest charged and the cost of the loan prior to committing to it," Health says. "Also, you should make sure that your budget will allow for payments on the loan."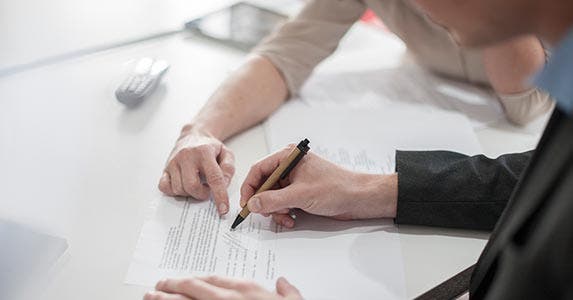 Consider a co-signer
PhotoAlto/Eric Audras/Getty Images
Barbara Griffith, president of Southern California Leasing, a company providing equipment financing to businesses, says a co-signer is used when a borrower needs additional security to purchase a personal loan.
"A co-signer can be a parent, family member or a friend. The co-signer pledges to pay back the loan if, for some reason, the borrower does not," she says.
She said having a co-signer can be a benefit to the borrower as well as the lender because it gives additional insurance that the loan will be repaid. Borrowers will use a loan co-signer when they need additional security to qualify for or to lower the interest rate.
"Having poor credit makes the borrower a high-risk customer to major banks, credit unions and other major lending institutions, which may result in a decline," Griffith says.
"A strong co-signer will enable the borrower to get the loan and will make the borrower less risky for the lender. In exchange, the co-signer's payment history is also being built and made stronger in the process," she says.
Griffith cautions there are pitfalls for a co-signer. The co-signer will be liable for repayment if the borrower does not pay any portion of the loan back. In addition, any late payments, nonpayment, delinquency or repossession on the loan would hurt the co-signer's and the borrower's credit.