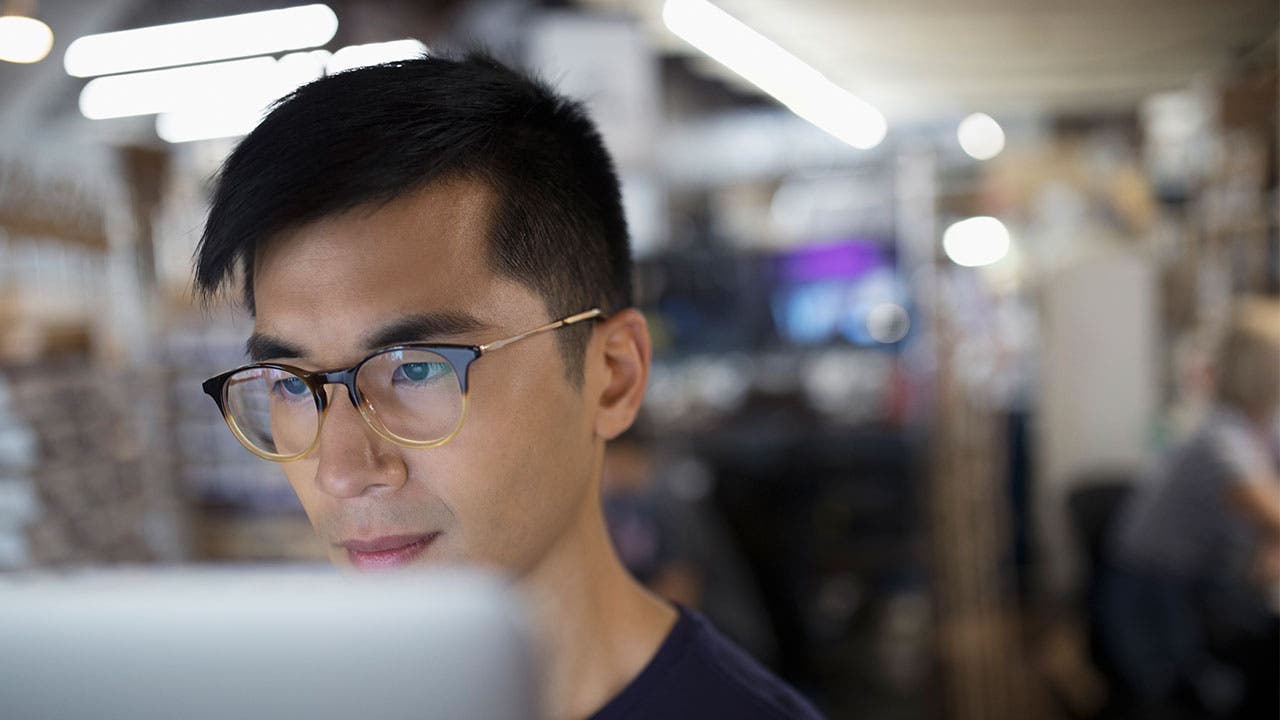 It's possible to get a loan even if you have bad credit. While the loan might carry higher APRs, you have options for getting the funds you need.
Here are Bankrate's five top picks for the best loans for bad credit in 2020.
Bankrate's picks for best bad credit loans of 2020
Get pre-qualified
Answer a few questions to see which personal loans you pre-qualify for. The process is quick and easy, and it will not impact your credit score.
Types of personal loans for bad credit
There are two main options when it comes to getting a personal loan if you have bad credit: secured and unsecured.
Secured loans require the loan amount to be backed by collateral, like a home or car, says Adam West, finance editor for BadCredit.org.
This is often a good option for borrowers who have equity in their home and can't qualify for an unsecured loan. Secured loans generally offer more favorable rates, higher loan limits and better terms, as banks view these loans as less risky due to the collateral put up by borrowers. But there's a caveat: If you default on the loan, you could risk losing your home, car or other collateral.
"If it's a situation where you feel very confident that you're going to be able to repay and not put your collateral at risk, this option can be OK. But it can be risky,"says West. "Putting your car or home against a loan is a big risk. If you can't repay that loan, all of sudden they can take your house."
Unsecured loans, however, don't require any collateral. The rate you receive is based on your creditworthiness. Since it's not secured by an asset, this type of loan typically comes with a higher interest rate and lower loan limits.
"For those who have bad credit, the terms of an unsecured loan might not be the most advantageous, but sometimes people don't have a choice," West says.
Fortunately, whatever your needs, there's likely a lender that's a good fit. Here are some of the top bad credit lenders for 2020.
Best bad credit loan lenders of 2020
Best loan for very bad credit scores: BadCreditLoans.com, APR: 5.99 – 35.99%
A loan aggregator, BadCreditLoans.com refers applicants to lenders who are willing to provide loans to those with poor credit. The APR on personal loans from the BadCreditLoans network of lenders and financial service providers ranges from 5.99 percent to 35.99 percent. Loan amounts start at $500 and go as high as $5,000. Repayment terms vary from three to 36 months. Applying for a loan is free. Applicants must be at least 18 years old.
Best secured loan: OneMain Financial, APR: 18.00 – 35.99%
Secured loans from OneMain Financial require providing collateral such as a motor vehicle. Loan amounts range from $1,500 to $20,000. APRs on OneMain Financial loans can be anywhere from 18 percent to 35.99 percent. Term lengths are 24, 36, 48 or 60 months. OneMain Financial also charges origination fees that vary based on the state you live in. In some cases, it's a flat amount, while in others it may be a percentage of the loan. The flat fees start at $30 and go up to $150, while the percentage-based fees range from 1 percent to as much as 5 percent. There is no minimum credit score.
Runner up for best secured loan: TD Personal Secured Loan, APR: Variable, currently 7.17%
The TD Personal Secured Loan comes with a variable interest rate that's the prime plus 2 percent. Its current APR is 7.17 percent. TD allows secured loan applicants to borrow against their savings, earning interest on the money deposited. The origination fee is $50, which is collected at the closing and cannot be rolled into the loan. Borrowers can apply for loan amounts of $5,000 to $50,000. Loan terms range from 12 to 60 months.
Best unsecured loan: Avant, APR: 9.95 – 35.99%
Avant offers unsecured loans of between $2,000 and $35,000. There's no minimum income or credit score for the loans. Avant's debt consolidation and emergency loans offer repayment terms of 24, 36, 48 and 60 months. APRs range from 9.95 percent to 35.99 percent.
Recap of best bad credit loan rates of 2020
| Lender | Best for | Max. Loan Amount | Est. APR |
| --- | --- | --- | --- |
| BadCreditLoans.com | Best loan for very bad credit scores | $5,000 | 5.99% – 35.99% |
| OneMain Financial | Best secured loan | $20,000 | 18.00% – 35.99% |
| TD Personal Secured Loan | Runner up for best secured loan | $50,000 | Variable, currently 7.17% |
| Avant | Best unsecured loan | $35,000 | 9.95% – 35.99% |
What are bad credit loans?
Bad credit refers to bad credit scores or those who haven't had time to build a credit history. Things like late payments or maxed-out credit cards are financial missteps that can lower your credit score.
Bad credit loans are an option for people whose credit reflects some financial missteps or who haven't had time to build a credit history. These loans are either secured (backed by collateral like a home or car) or unsecured. Interest rates, fees and terms for these types of loans vary by lender.
Various banks, credit unions and online lenders offer loans to those with weak credit, but the threshold for what's considered a "creditworthy borrower" varies by institution. Some lenders have stricter requirements than others, which makes it important to shop around thoroughly when looking for a loan.
Get pre-qualified
Answer a few questions to see which personal loans you pre-qualify for. The process is quick and easy, and it will not impact your credit score.
How do you know if you have bad credit? Check out these FICO score ranges to see where you land:
| Credit score | Rating |
| --- | --- |
| Excellent | 720 – 850 |
| Good | 690 – 719 |
| Average | 630 – 689 |
| Bad | 300 – 629 |
How do online bad credit loans work?
Personal loans for bad credit can be used for a wide range of purposes, from debt consolidation to financing major purchases.
But it's important to note that borrowers with low credit scores are seen as riskier in the eyes of lenders. In exchange for taking on additional risk, lenders generally charge you more in the form of higher interest rates, fees and other charges, West says.
"The finance charges can be pretty sizable," West says. "Sometimes as high as $20 per $100 loaned. It's not always that high, but for someone with bad credit it can definitely be that high."
Some bad credit loans may also include early termination fees.
"It's really important to do your homework and look at all of the associated fees so that you have a sense of how much you will ultimately be paying," West says.
Applying for a bad credit loan online is similar to a regular loan. Legitimate lenders will typically check your credit history, financial situation, ability to repay and other information before extending a loan offer.
Is there risk in bad credit loans?
As a borrower, you take on some risk whenever getting a personal loan. If you default on a secured personal loan, for instance, the lender could take your collateral, and your credit score could take an even bigger hit.
You also chance racking up even more debt if you don't pay bills on time.
The lender may also sue you, says Adam Marlowe, principal experience officer for Georgia's Own Credit Union.
"If you don't pay the loan back, the lender has an opportunity then to sue you for breach of contract," Marlowe says. "Most lenders, depending on the amount you borrow, wouldn't do that, but they could. So, it's another risk."
Additional types of loans for people with bad credit
These loans are for a specific sum of money upfront that you repay with interest in equal monthly installments over the life of the loan, Marlowe says.
Payday lenders charge exorbitant interest rates but don't look at your credit when deciding if you're eligible for a loan. These are typically short-term loans that are for low amounts, often $500 or less. Payday loans also carry extremely high fees.
In fact, the Consumer Financial Protection Bureau has found that the fees for a typical two-week payday loan can equate to an APR of almost 400 percent.
Payday loans are banned in some states, while other states set limits on payday loan sizes and fees.
Cash advances
Similar to payday loans, cash advance lenders most likely won't check your credit, but these are most useful if you have a credit card or steady income, says West of BadCredit.org.
"If you have an unsecured credit card, you can contact the issuer for cash advances," explained West. "The interest rate might be more favorable then some other options and they won't be doing a hard inquiry on your credit because they already have all of your information."
Bank Agreements
Per your bank's policy, they may approve you for a short-term loan or minimal overdraft agreement. This is, of course, dependent on your banking history and ability to keep your account open.
Choosing a bad credit lender
Despite the obstacles, having a low credit score doesn't mean getting a loan is impossible. You can be approved through a short-term lender, online lender, bank or credit union. But you'll want to be careful and do your homework before taking on such a loan, says Leslie Tayne, a debt resolution attorney.
"I can't stress enough the importance of educating yourself as a consumer and shopping around for the right financial product to assist you with your goals," Tayne says. "A low credit score does mean you have limited options, but it doesn't mean you don't have any options. There are products that assist borrowers with low or bad credit."
When shopping for a bad credit loan online, it's a good idea to start by contacting your local bank or credit union and explaining your needs, Tayne says.
You can also shop online, she added, but be careful to study the language and terms of online lending loans.
"Note that payday loans are illegal in some states but others do allow lending under certain circumstances," Tayne says. "You may have to dig a little to find your options, but you may be surprised that there are options available to you."
In addition, read Google and Yelp reviews about a potential lender to see what other consumers are saying about their experiences.
"Real consumers will tell you on Google or Yelp if a company is good or not," Marlowe says. "And some companies, like SoFi, are so transparent they put their reviews on their own website."
You can also look at ratings from companies like the Better Business Bureau in order to get a fuller picture.
Bad credit loan scams
Scams targeting borrowers who have poor credit are also a concern. Fortunately, fraudulent lenders throw up some red flags that are easy to recognize. Here are some of the signs you might be walking into a scam:
Guarantees without approval
Reputable lenders generally want to see your credit report, income and other information before extending an offer. If you come across a lender who isn't interested in your payment history, you might be getting lured into a bad situation.
"It's a big red flag if a lender isn't asking to see your credit report or other information," says Becky House, director of education for American Financial Solutions, a nonprofit credit counseling agency. "There has to be something to base the loan on."
No registration in your state
The Federal Trade Commission requires that lenders be registered in the state where they do business.
"Look and make sure it's a business that is licensed to do business in your state," House says.
Poor advertising methods.
Phone calls and door-to-door solicitation are not considered legitimate advertising practices for trustworthy lenders.
"If you've never heard of the company before I would be cautious," House says. "And if someone is coming to your door to offer a loan I would not trust (them)."
How to fix credit in order to get a better loan
If you want more loan options with better terms, work on improving your credit. Having responsible financial habits can go a long way toward boosting your credit health.
Remember, however, that process can take time. Here are several things you can do to get started on the path to a higher credit score:
Pay your bills on time
This doesn't just apply to your credit card bills, but also to any other debts, including auto loans, mortgages and student loans. What lenders care about, above all else, is the likelihood that you'll pay back your debts.
Pay down your debt
Your credit utilization ratio compares the amount of debt you owe to the amount of credit you have at your disposal. Keeping an eye on your balances relative to your total credit limit is crucial for improving credit. The less of your credit limit you use the better.
According to Experian, lenders typically like to see a credit utilization ratio of 30 percent or less.
Use credit score-boosting programs
Experian Boost and UltraFICO connect to your bank account to grab utility and other financial information. This is especially beneficial for those with a thin or no credit profile.
Leave unused credit cards open
As long as there is no annual fee associated with an unused card, leaving it open can be beneficial. Not tapping your available credit on the unused card will help lower your credit utilization ratio.
Don't open too many credit cards at the same time
Be careful not to open too many credit cards within a short time period. When you apply for a credit card or loan, it generates a hard inquiry. A hard inquiry is a credit check done in order to determine your creditworthiness. A hard inquiry stays on your credit report for about two years and can also cause your credit score to decrease. The hard inquiry impacts your credit score only for about one year, however.
Fix errors on your credit report. By law, you're entitled to one free credit report from each of the three major credit bureaus per year. Correcting any blemishes on your report can help you improve your credit standing overall.
Protecting your credit score after laying fresh ground
Building credit and boosting your credit score are not always synonymous, but they're related.
Once you've regained some financial footing via a bad credit loan (and you will), you can then continue to practice good habits and set up protections around your credit score.
3 quick tips:
Make automated payments: Start by setting up automatic payments for your bills through your bank. This will relieve you of the burden of having to remember due dates and avoid late payments. And it will get you into a consistent rhythm of repayment, which is music to a creditor's ears.
Cash in, cash out: Be strategic with your credit cards and pay for more purchases using cash. Your budget shouldn't allow you to spend beyond what you earn. Using cash will help you keep track.
Keep an eye on your accounts: Even when you're not overly active, continue to check your FICO score and credit card accounts regularly. This will help you maintain an ownership mentality, monitor spending and keep annual fees from sneaking up on you.
Get pre-qualified
Answer a few questions to see which personal loans you pre-qualify for. The process is quick and easy, and it will not impact your credit score.
The bottom line
Starting over financially most likely means starting over personally in some areas as well, and that's nothing to be ashamed of.
A lack of knowledge, adequate resources, or access to funds to pay off debt can have a swift impact on your credit score. But remember, bad credit isn't irreversible. You still have options toward building a functional financial life; and a bad credit loan could be a viable one.