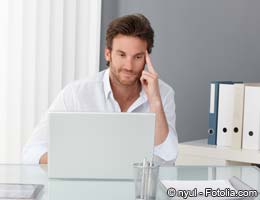 Small-business retirement plans
Solo 401(k): Only for the self-employed
Officially called "one-participant 401(k) plans" the solo 401(k) is a traditional 401(k) plan covering a business owner who has no employees, or the business owner and his or her spouse. In general, these plans have the same rules and requirements as any other 401(k) plan.
The business owner wears two hats in a solo 401(k) plan: employee and employer. Contributions can be made to the plan in both capacities. The owner can contribute elective deferrals of up to 100 percent of compensation up to the annual contribution limit of $17,000 in 2012. And the owner must make employer nonelective contributions of up to 25 percent of compensation (as defined by the plan) or up to the contribution limit for self-employed individuals.
Use the rate table or work sheets in Chapter 5 of Internal Revenue Service Publication 560, "Retirement Plans for Small Business," for figuring your allowable contribution rate and tax deduction for your 401(k) plan contributions. Overall contributions to a participant's account, not including any age-based catch-up contributions, cannot exceed $50,000 for 2012.