How to buy your dream beach house
Do you fantasize about getting a place on the water? A lot of people do, whether it's a bungalow, cottage or luxury home.
Transforming that dream into reality requires the same skills as buying any other home — along with some specialized knowledge.
If it's going to be a second home or vacation home rather than your primary residence, you'll need a solid credit rating — and enough cash flow to comfortably make 2 mortgages, along with a nice cash cushion.
You also need to keep an eye out for issues that are beach specific:
Is the home in a flood plain?
Will you need additional insurance?
Do coastal laws allow you to rebuild if the house is lost to the forces of Mother Nature?
You might even be able to make a little money by renting to other vacationers who dream of a summer place at the beach. But this income may be offset by new expenses, such as hiring someone local, perhaps a caretaker, to look in on your property from time to time.
If you want to stop dreaming and start planning, consider these factors as you plan for that beach house.
RATE SEARCH: Ready to buy a vacation home? Find the best mortgage rates at Bankrate.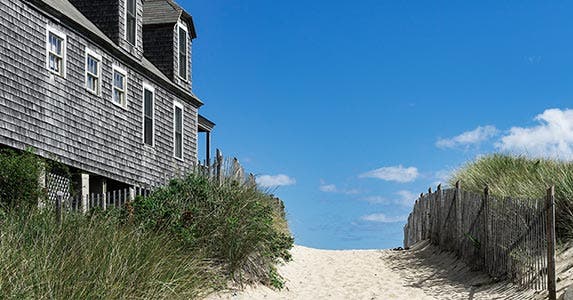 Rent before you buy
You've found the perfect beach village. But do you want to be on the ocean, the bay or a few blocks away in a wooded area?
One good way to find out before you buy: Rent, says Mary Ann Cinelli, real estate agent with Brown Harris Stevens of the Hamptons.
Some summer dwellers who sail prefer the bay side of the Hamptons — located on Long Island in New York — while those who enjoy shelling want to front the ocean, she says. Family beaches often have lifeguards in the summer while other stretches are more secluded. And dog owners may prefer being on or near one of the many dog beaches, she says.
"Rent for a month," she says. "Try one or two areas at the beach and see what you really like."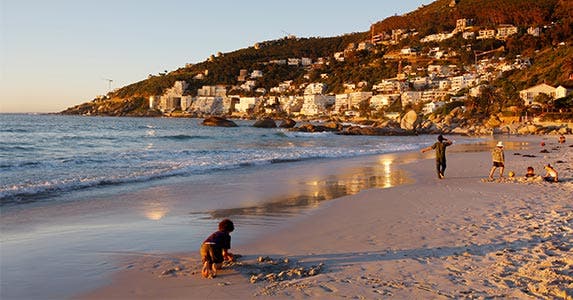 Scope out the community
Hoberman Collection/Getty Images
It's one thing to fall for a stretch of beach. But it's just as important to investigate the area surrounding it.
Find out about development plans nearby and in the community. And verify ecological or environmental provisions designed to protect the house.
Ownership is a year-round proposition, so look at the community in the off-season, too, says Andrea Ackerman, associate broker with Brown Harris Stevens.
"I would be surprised that anyone would buy in an area if they haven't seen what goes on after Labor Day," she says.
Use the aerial views available with internet search tools to see exactly what else is nearby, says Laura LeFevre, broker with Southport Realty in North Carolina.
Take the time to view as many properties as you can to make sure the decision is right for you.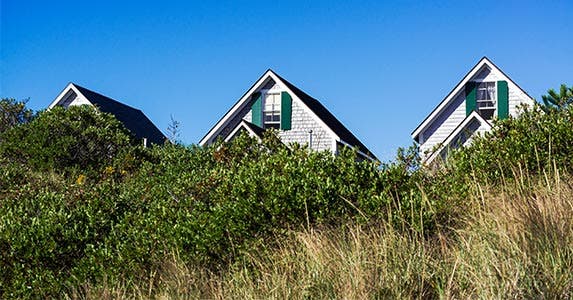 Look for a home that fits your needs, and your budget
John Greim/Getty Images
It's amazing how popular you become once you acquire a beach house.
So take a good look at how many bedrooms and bathrooms you'll need, just as you would with a primary home, says Cinelli. "Will you be doing some entertaining, especially in the summer?"
Other factors to weigh: the style of the house, how easy it will be to maintain it (especially in light of sand and salt water), and the repairs or renovations the place will need, she says.
"Is it something you're going to use enough to invest this kind of money and carry this kind of debt load?" says Ron Haynie, senior vice president of mortgage finance policy for the Independent Community Bankers of America.
Ask yourself, "What else would I do with this money and would I enjoy that more?" he says.
RATE SEARCH: Find the best mortgage rates today at Bankrate.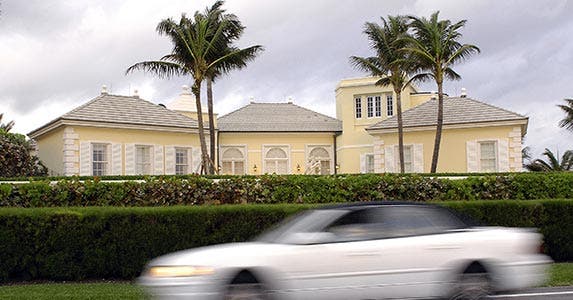 A 'beach house' doesn't have to overlook water
Marc Serota/Getty Images
LeFevre's secret to getting a better price on a beach house: Look for one that isn't directly on the water.
Beachfront or bayside property is more expensive. And it's also pricier to insure those waterfront homes against storms, wind, erosion and other potential threats, she says.
But if you go one or two blocks off the beach, "The insurance costs a little less, and you have a little protection from storm surges," says LeFevre. Plus, "You save a little on the cost of the home."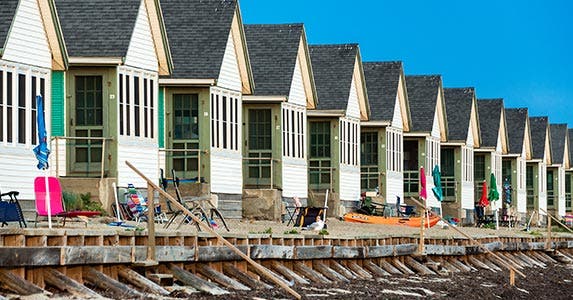 Be conservative in what you think you can afford
John Greim/Getty Images
Unless you're buying a beach house with spare cash you have just lying around, you'll need a mortgage.
If you already own a home, standards will likely be a little more stringent for your beach house. Lenders may assume that, if things get tight and you default, it will be on the beach bungalow rather than the regular roof over your head.
With a second home, you'll often need a better credit score than you would for a primary residence.
Lenders are also looking for 6 to 12 months of payments banked, Haynie says. And they won't include potential rental income in their calculations.
As for the size of the down payment, opinions are mixed.
"You can get a down payment with as little as 5% or 10% down," says Haynie.
But some lenders may want to see up to 20% down, says Lorraine Stewart, vice president of mortgage lending for BECU, a credit union based in the Seattle area.
And that can also vary with location. "20% is the rule-of-thumb out here," says Cinelli of the Hamptons. "In my experience, that's what the banks are looking for."
CALCULATOR: How much house can I afford?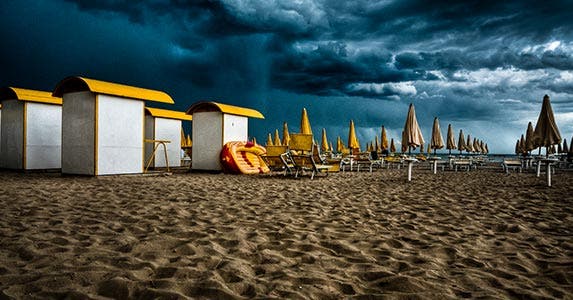 Price insurance
Franz Jachim/Getty Images
Since it's not always a sunny day at the beach, beware of potential threats.
Coastal properties are more vulnerable to flooding and storm damage, so you'll likely need special insurance for flood, wind or hail damage just to get a mortgage, says Chris Hackett, senior director of personal lines for the Property Casualty Insurers Association of America.
"You want to look at the cost of flood insurance before you buy the property," he says.
One good source of flood insurance information for homeowners and potential homeowners is FloodSmart.gov.
That coverage isn't cheap, and is expected to rise in the future, says Haynie. In addition, many lenders will require you to keep that coverage for the length of your loan — and could view a policy lapse as defaulting on your mortgage, he says.
It's also smart to have a monitored security system. Empty homes and empty vacation areas can be magnets for break-ins, Hackett says. But many insurance companies will give you a discount if you're using a monitored service.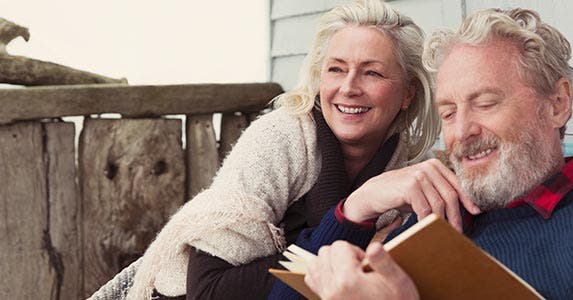 Estimate upkeep costs before you buy
Caiaimage/Sam Edwards/Getty Images
With a beach house, maintenance costs can be higher than with a primary home.
"Weigh what it costs to maintain a vacation home," says LeFevre. And if you're not going to do it yourself, include the added expense of having someone do the maintenance for you.
Salt air and salt water are corrosive to metal and wood. So they may require extra upkeep and repair, as well as more frequent replacement.
If storms are frequent or severe, you may also want to get a generator, says Ackerman.
Storm shutters are another important consideration.
If you intend to lend or lease that beach home, you'll also need to set aside additional money, says LeFevre. Renting "will help with your payments, but you'll have a lot more wear and tear on the carpet and furniture."
RATE SEARCH: Find the best mortgage rates at Bankrate.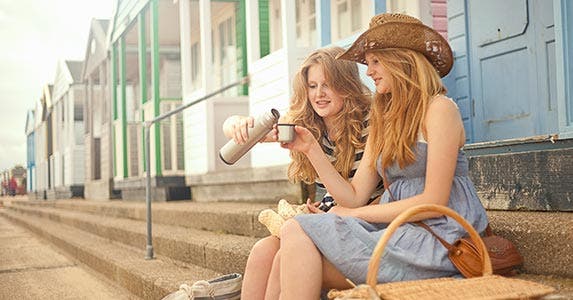 Weigh renting it out after you buy
Seb Oliver/Getty Images
If you want to recoup some of the costs of your dream beach house, you can rent it out to vacationers by the day, week or month.
And if you think you may want to recoup some of your expenses by leasing it, it's smart to consider that as you shop. See if there are many people who rent to vacationers, or if it's discouraged.
Some properties have on-site management to market and rent properties. In other places you'll have to make your own arrangements. Still others discourage renting at all.
In some places where vacation rentals are common, like South Hampton and East Hampton, you'll need an inspection and license, says Cinelli.
If the sellers rented the house, ask how much the property earns every year or every summer, she says. Ask to see written records of the rental income.
And keep in mind that some properties may lend themselves better to what local vacation renters need, says LeFevre.
On the Carolina coast, properties with more bedrooms and bathrooms are the most popular and bring the most in rental income, she says. That's because many of the renters are extended families or groups of friends — and they're looking for space to spread out.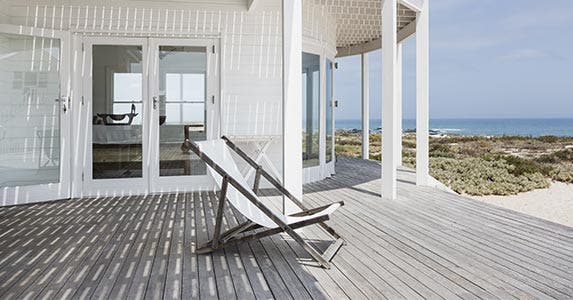 Hire specialists before you buy
Astronaut Images/Getty Images
When you're seriously considering a particular beach house, it's time to call in a couple of specialists.
"I would consult immediately with an environmental company to make sure everything is legal, and to make sure everything you want to change can be done," says Ackerman.
Some localities limit what you can do — or spend — on renovations, says Ackerman. "There are so many variables.
"You have to do your due diligence before you sign anything," she says. "Waterfront is very, very tricky."
Before you buy, get an inspection from "a licensed home inspector who's familiar with beach properties," says LeFevre.  "That's important because they can pick up on small things that could signal big trouble.
It will be the best $350 to $450 a potential homeowner can spend, she says.
And if your inspector specializes in waterfront property, he or she can fill you in on the peculiarities of the area, she says. In some places, if the home is destroyed, you won't be allowed to rebuild.
RATE SEARCH: Ready to buy? Compare mortgage rates from lenders in your area.