Getting a good deal on a foreclosed home
Foreclosure. It seems half the country is in it and the other half is trying to make a killing on it.
The number of foreclosed homes staggers the imagination and with more adjustable-rate loans about to reset, the end is nowhere in sight. The crisis, however, provides the opportunity to purchase a house that was all but impossible for many to afford in the boom years.
But there are many pitfalls and a hasty buyer can end up in a quagmire.
With investors flocking to capitalize on discounted properties, good deals usually go fast. It's unrealistic to think you're going to get a pristine property in a prime location for 50 percent less than area comparables. But 20 percent under the neighborhood market is very possible. If you're a potential foreclosure buyer, the obvious place to start is price and condition. But there's far more to it. Consider these seven top tips to get your best deal.
Look for mispriced listings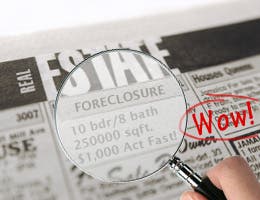 "This can happen two different ways," says Sean O'Toole, founder and CEO of ForeclosureRadar.com.
"The underpriced properties get a ton of activity and go quickly, but you can really get a better deal on an overpriced property," he says.
An overpriced property will generally get little interest and may sit on the market for a year or more. Therefore, when someone actually makes an offer, the bank may act on it quickly.
Make sure repair costs fit the plan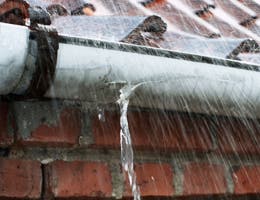 "For the homebuyer who's up for the challenge, it can mean getting a property at less than market value," says Aaron Lewis, broker/owner of The Lewis Team at Prudential California Realty in Turlock, Calif.
He offers this example: "If the home is listed at $170,000 and needs $10,000 worth of repairs, take a look at comparable properties in the area. If the house would be worth $200,000 with the repairs done, then you're getting a $200,000 property for $180,000 and that's a great deal."
In addition, to move properties more quickly, says F.F. "Chappy" Adams, president of Illustrated Properties, in Palm Beach Gardens, Fla., "lenders are often making significant repairs, replacing major items or offering repair assistance." That alone may make the home, once repaired, a good investment down the road.
Verify the neighborhood aids appreciation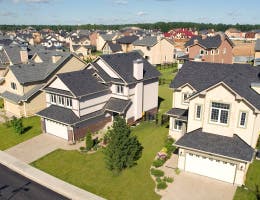 "A good neighborhood supports your home value over time," says Lewis. How do you determine that?
In addition to scouring the neighborhoods for well-kept yards, easy access to shopping and short work commute times, look at school scores, says Lewis. "A good school district will usually help housing hold its value over the years."
Check out the number of foreclosures in the neighborhood as well. "If there are a lot of homes in one neighborhood that are in foreclosure, be wary," says Jim Mazziotti, broker/owner of EXIT Realty Bend in Bend, Ore. "Values may still be declining there."
Pay cash, if possible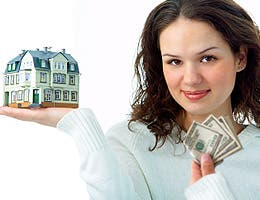 "Some lenders are favoring cash transactions over finance purchases and taking deeper discounts to sell the property," says Adams, whose company has a department that handles only bank-owned properties.
If cash is not an option for you, it's important to get prequalified for a loan so you can react quickly once you find a home.
You can look for the best interest rate by searching Bankrate's mortgage rate tables, then contact the lender to get pre-approved.
Buy at the year- or quarter-end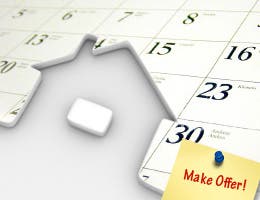 "Particularly for a cash buyer, this strategy makes a lot of sense.
"Make your offer at the end of a month, quarter or year," says O'Toole. "Many times, banks will want to get deals closed and off the books.
So, consider making a November or December offer and highlight the fact that you can close by Dec. 31," he says. You can get a lower price simply because it works for the bank's timing.
Look for diamonds in the rough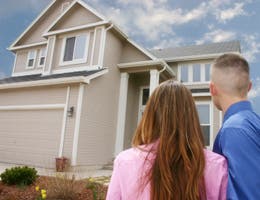 Many times listing agents — who often get 20 or more properties from the bank to list at one time — simply don't have the time or manpower to include every detail about every house in their online marketing.
"An REO (real estate-owned) broker may run out to the house, take a look around the inside and snap a few photos of the outside, but they may not mention in the online listing that the home has a beautiful backyard and upgraded landscaping," says O'Toole. It pays to do more than simply check out the property online. If the property meets your criteria for size, number of bedrooms and neighborhood, go see it in person. And, says Adams, "Always have a licensed home inspector check out the home."
Work with the listing agent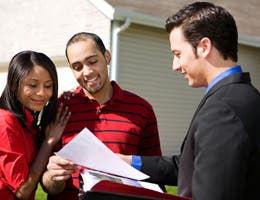 With REO properties, go directly to the listing agent, who has the relationship with the bank asset manager, who approves or denies the sale. Or, find a real estate professional who works extensively in the foreclosure arena who will have more experience in bank-owned properties.
The bottom line: When it comes to buying a foreclosure, homebuyers need to throw emotion out the window and think like an investor.
"If you can purchase homes needing rehab work at significantly lower prices (than those homes that don't need work), complete the work yourself and build instant equity, then you're ahead of the game," says Adams.