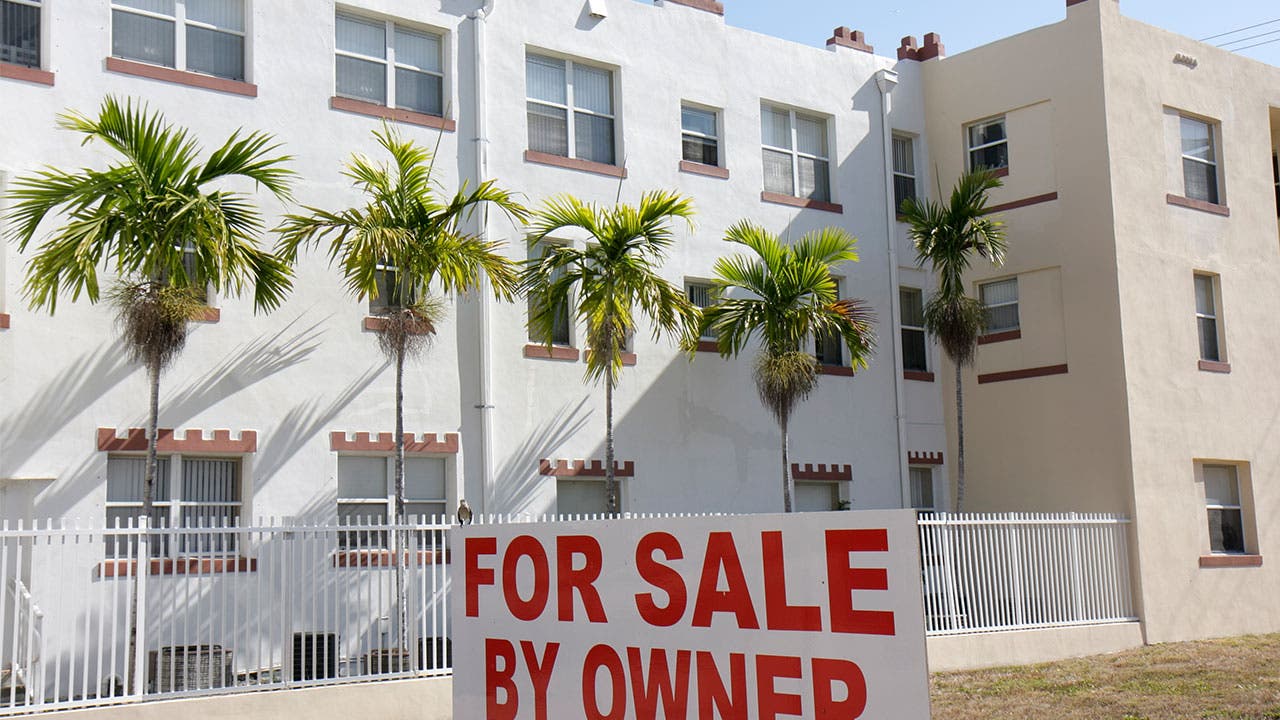 Preparing to sell your home can be a daunting process. Depending on where you live in the country, you could be in a hot sellers' market or a lukewarm buyers' market.
Sellers in Los Angeles, for instance, have the benefit of low inventory, high property value and strong employment rates, so they might expect to sell more quickly and for a much higher profit than their Chicago or Philadelphia counterparts.
Although regional market differences exist, some basic selling principles remain the same. From creating curb appeal and knowing which home improvements offer high returns on investment to pricing your house for action, here are ten things every seller should do before they list.
1. Recognize every market is different.
You can't really compare your state, town or neighborhood to what's happening miles away. Louise Rocco, realtor for Exit Bayshore Realty in Florida, explains that, above all else, pricing your property around the average sales price in your neighborhood is a good starting point.
"If you put your house on the market for $25,000 more than the average sales price in that area, it's probably not going to sell," Rocco warns.
An effective way to value your house and prove that value to buyers is to get comparables, or "comps." These are data sheets about recently sold property in a specific area. At a glance, you can get an idea of what houses are going for around you and you can price yours accordingly.
2. Get your home inspected.
"Before I would even call a real estate agent, I'd have my home inspected," says attorney Diana Brodman Summers, author of "How to Buy Your First Home." According to Home Advisor, basic inspections range from $270 to $378, and some real estate agents advise against spending the money because the buyers will get one anyway prior to closing. But in this market, it's better to be proactive, says Summers. "I would rather know what the inspector is going to find and be able to fix it — and pick who will fix it," she says.
3. Shape up before marketing.
If your home isn't appealing and in good repair, potential buyers won't even stop. You might even lose the chance to negotiate. "You want to put your best foot forward," says Eric Tyson, co-author of "House Selling for Dummies." You don't need to renovate, but make sure everything looks great and works well. There are some things you can do to make your home stand out:
New paint. Paint the whole house, if it needs it, or just the trim, shutters and door to freshen up.
A clean entry way. Sweep or pressure-wash the front walk and porch. Polish the outdoor metalwork, clean the windows and glass and replace any burnt-out bulbs in outdoor lighting. And, if you can, add planters with flowers.
Lush landscaping. Think new mulch, sharp edging, a healthy lawn and beds of flowers.
4. Devise a marketing plan.
Do you want to use a real estate agent or would you rather sell it yourself? If you try doing it yourself, have you set a time limit after which you want to enlist the aid of a professional? Selling it yourself can save you the real estate commission (often about 6 percent), but you could benefit from a little professional expertise on pricing and marketing your property. Potential buyers may also feel that if there's no agent involved the price should already be 6 percent less.
5. Check into company relocation assistance.
Are you moving to take a new job or position? If so, the company might offer some resources to make things easier, says Summers. Some companies will even provide a list of real estate pros who may work with you at a discount. If you're selling in a tight market, every little bit helps. Best source: call your human resources department.
6. Interview real estate agents.
Asking potential agents the right question could be the difference between a great experience and miserable one. Rocco recommends asking prospective agents about their recent listings. If the agent hasn't sold property in a few years or has listings but few sales, these could be red flags.
7. Set a price.
Even in competitive markets, buyers don't want to pay more than what the comps show, so it's crucial to get it right the first time.
"If a house lingers on the market too long, it gets stale," Rocco says. "Agents will use this against sellers when negotiating. Homeowners need to listen to their agent when it's time to price their home."
If you're not using an agent, check the local paper or sites like Zillow.com and Realtor.com to see how similar houses in the area are priced. Additionally, find out which paper in your area publishes notices when properties are sold. Tracking actual sales prices may give you a better picture than asking prices.
Christopher Dyson, founder of real estate company The Pocket Listing Service, says that getting the price right the first time can save sellers a lot of money and frustration. Dyson and his partners designed the PLS tool, which allows sellers to list their property privately on a website that only agents have access to. This gives sellers a testing ground for prices before they list their property on the market.
"As an agent, I know how tricky it can be to walk the line between getting the maximum value for property and going over," Dyson says. Sellers using the tool learn to adjust their asking price when they're not getting hits.
8. Understand your price.
If you have your heart set on a certain amount, and find out that houses aren't selling for that, you may "have to change your mind and sit on the house," Summers says.
For most people, their house is their biggest investment, so you want to make sure you consider all factors like the equity, what you owe, and even rental options if you're moving. You don't want to regret selling for less than you expected after the fact. The same goes for people who hesitate to sell in a hot market. You can end up missing the bubble and lose thousands or even hundreds of thousands of dollars if the market goes cold.
Beware of hidden financing costs. Not all financing is the same from a seller's point of view. With some types of financing, like FHA and VA home loans, the seller pays the points on the loan, says Summers. That could affect how much you net in a sale.
"You must be aware of market changes," says Summers, which is one reason she recommends using an agent. Stay on top of what is happening with mortgages and finance rates, keep looking at comps and, "see trends before they happen," she says.
9. Get rid of the junk.
"Keep your house clean and clutter-free," Rocco says. Throw things out, ship them early or rent a storage locker. But clear out that clutter. Buyers look for space and light. To show it off, you need to be able to tour a group comfortably through the house, as well as actually walk into those "walk-in" closets.