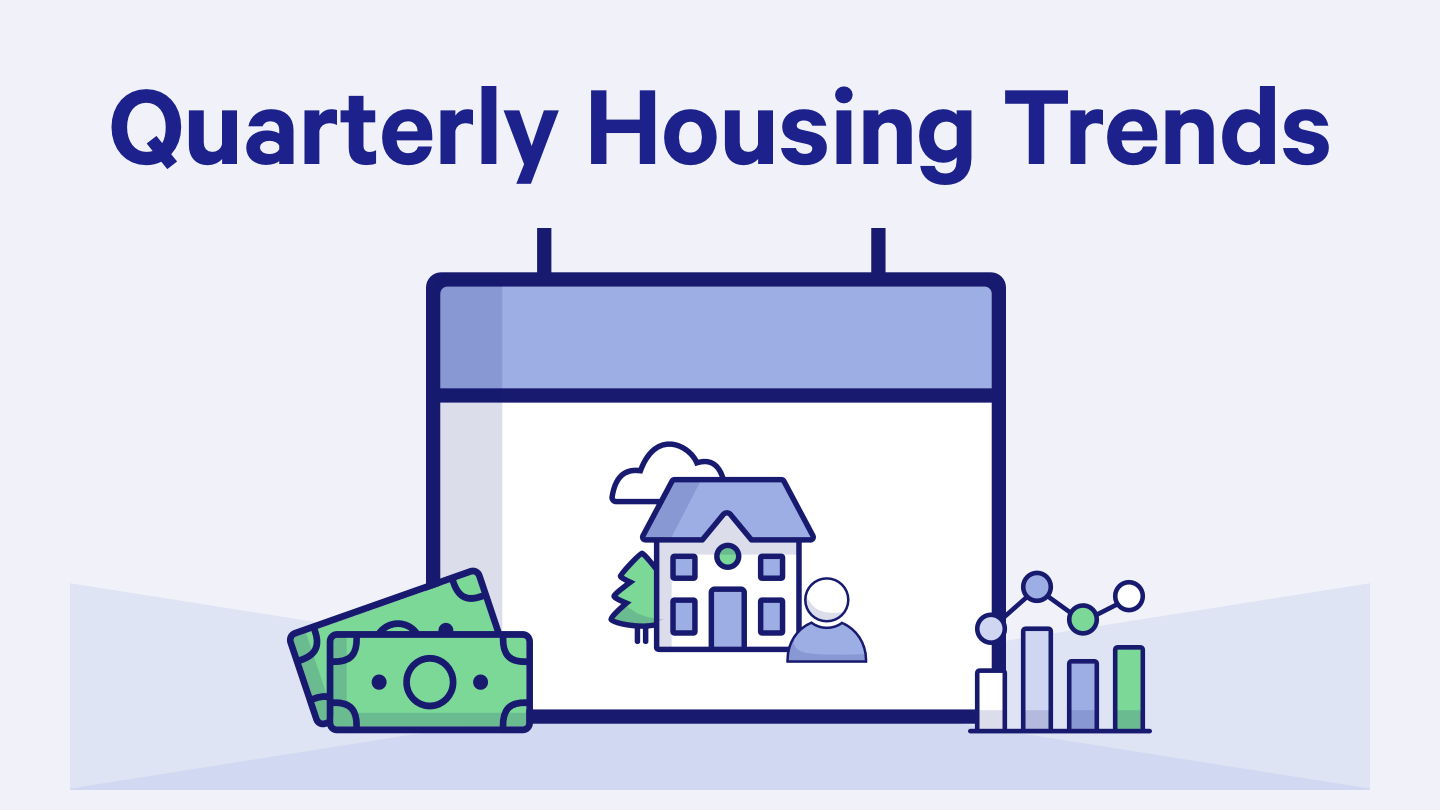 As the third quarter of 2019 closed, homebuyers were sailing calm waters with lower rates and slowing home price appreciation, but without as many port options as they would prefer. That is to say, housing inventory remains squeezed.
"Our view is that the housing market peaked in 2017, we saw about a 3 percent drop in sales in 2018. The pace of home price increases started to slow in 2018," says Doug Duncan, chief economist at Fannie Mae. "Starting at the beginning of 2019 rates started to come down, then we saw this big drop in rates. We didn't expect such a significant drop-off — it was 30 points more than we forecasted."
Mortgage rates continue to slide amid trade talks
Over the third quarter of 2019, mortgage rates gyrated nearly 50 basis points, rising as high as 4.2 percent for the 30-year fixed to a low of 3.75 percent, based on Bankrate's weekly indexes. At the end of Q2, the average interest rate for the 30-year fixed-rate mortgage was 3.91 percent compared with 4.06 percent at the start of the three-month period.
The China-U.S. trade talks have prodded investors toward the shelter of U.S. Treasuries, which has helped flatten interest rates. Most experts predict that rates will remain flat, but there's no promise as things can change overnight.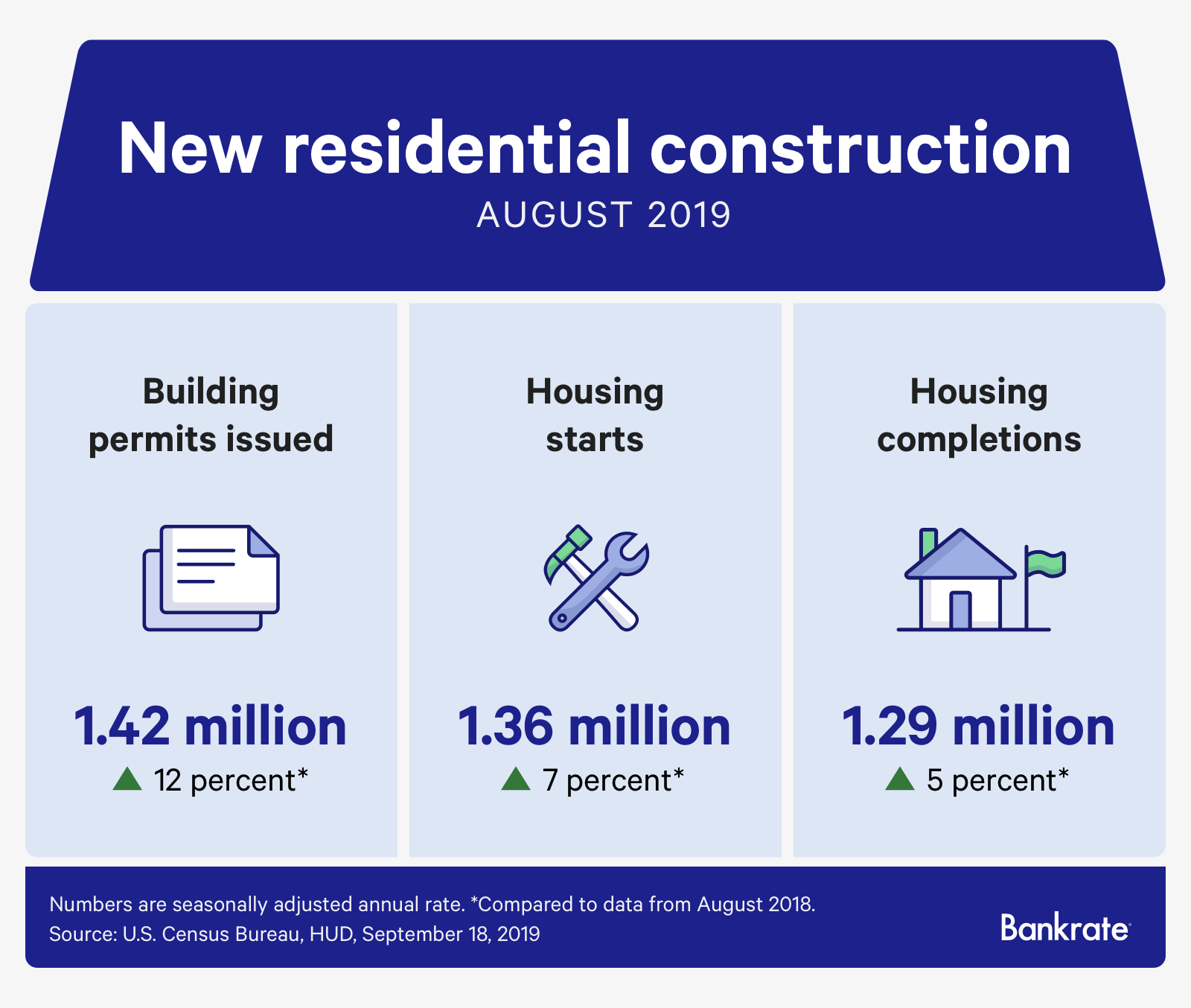 Summer home-selling season outpaced last year
Home sales continued a two-month growth streak in August, making the homebuying season better than some experts predicted.
Single-family home transactions, which include townhomes, condos and co-ops, increased 1.3 percent from July to August. So far this year, home sales have surpassed last year's number by 2.6 percent, ringing in at a seasonally adjusted rate of 5.49 million, according to the latest Existing Home Sales report by the National Association of Realtors, or NAR.
Sales prices jumped 4.7 percent in August compared with a year earlier, bumping the median existing home price to $278,200 from last August's $265,600, the NAR report shows.
"The housing market is sitting well," says Frank Nothaft, chief economist for CoreLogic. "We are sub-4 percent on mortgage rates and sub-4 percent on unemployment. This is the first time since World War II era that we have both metrics (under 4 percent). Incomes are rising faster than inflation. This is the reason we're seeing home sales up."
Inventory is still weak, but housing starts rise
Housing supply remains the weak spot of the market as inventory fell to 1.86 million units in August, down 2.6 percent from the same time last year.
"On the for-sale side, inventory remains low and the homes that are being started are priced above what many homebuyers are prepared to pay, so there's an affordability problem," says Michael Neal, a senior research associate in the Housing Finance Policy Center at the Urban Institute.
Construction costs and labor shortages continue to plague the entry-level construction market. Costly resources, including everything from building materials and permit prices to labor, drive up construction costs, which filters through to the price of home. This is one reason folks are staying in their houses longer.
"Purchases of new homes are usually trade-up moves. If I'm a trade-up buyer and housing is priced at top dollar, I might just choose to improve the house I'm in, which many people are doing," Neal says.
As today's homebuyers face a sparser real estate landscape, there's a bit of good news. In August, housing starts were up to a seasonally adjusted annual rate of 1.36 million, which is 6.6 percent above the August 2018 rate of 1.27 million, according to the Census Bureau.
"I feel very confident that the second half of this year will be even better than the second half of last year," says Lawrence Yun, chief economist at NAR. "I do anticipate that builders will steadily ramp up production as housing starts reached a 12-year high in September."
Despite rising home prices and limited options, people are optimistic about buying a home now, according to the NAR's 2019 Q3 Homeownership Opportunities and Market Experience (HOME) Survey. In Q3, 63 percent of the survey's respondents said that now is a good time to buy a house. That figure is down a bit from the second quarter though.
Refinancing activity slips as mortgage rates climb
Refinancing activity cooled at the end of September as rates began to rise, a sign that homeowners are closely watching interest rates. Between September 11 and 25, the number of refinances dropped by 17 percent, according to data from the Mortgage Bankers Association, or MBA.
As millions of homeowners are still refi eligible — meaning they tick all the boxes to qualify for lower rates (they meet underwriting criteria and equity requirements) — many might be waiting for better deals before locking in a number. However, experts warn that homeowners could end up losing out if rates get some juice.
"I think it's overall a positive for consumers to buy houses and refinance at these lower rates," says Marc Doss, regional chief investment officer at Wells Fargo. "But there are people who are trying to perfectly time rates, which is impossible. People have the chance to float down now. Don't wait too long. Don't try to get too cute."
Learn more: