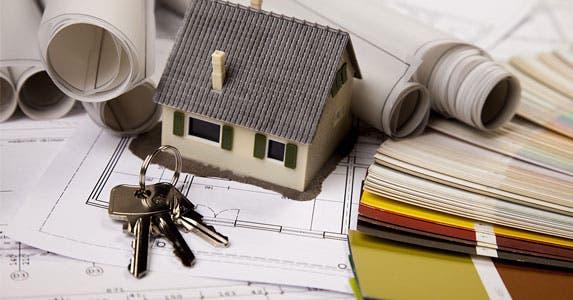 Renovating? Remodel insurance, too
Planning a home renovation can involve fun activities such as designing a new floor plan or picking fixtures and paint colors. Having a heart-to-heart with your home insurance carrier may not be part of your preparations. But it should be.
"A renovation may affect the value of your home or the liability issues," says Don Griffin, vice president of personal lines at the Property Casualty Insurers Association. "Anything that changes the structure or use of the property can change your policy."
Many house improvements that boost your home's value could render your home insurance coverage inadequate and leave you vulnerable to losses. Other upgrades may trigger lower premiums — savings you don't want to miss simply because you didn't call your insurer.
"When making improvements to your house, it's a good time to have an insurance conversation to get enough coverage and possibly discounts," says Richard Hutchinson, a general manager at Progressive Insurance.
Here's how five common home upgrades or repairs can affect your homeowners insurance policy, both positively and negatively.
Compare homeowners insurance rates to find the best deal.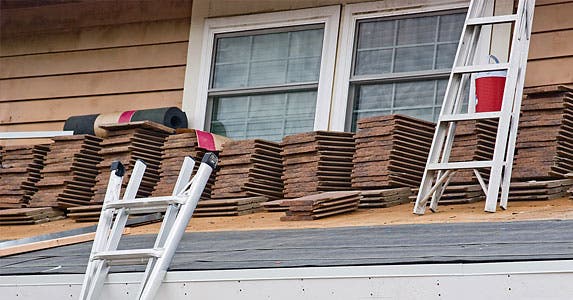 New roof
A new roof may not be the sexiest home improvement, but it sure can save a lot of cash when it comes to homeowners insurance, cutting your premiums by 10 percent to 20 percent, says Jim Towns, an Allstate Insurance agency owner in Illinois.
"The roof is probably the single biggest factor affecting your policy," he says. "That's where the majority of losses due to snow, wind, hail and rain occur."
Some homeowners can get even bigger discounts if they live in hurricane-, wind- or hail-prone states and their new roof employs special loss-mitigation measures, such as hurricane straps, waterproofing or the very best shingles, says Brad Lemons, a vice president with Nationwide Insurance. To guarantee discounts, make sure to get a contractor's documentation that the upgrades are up to the strictest codes.
"It will vary company to company and state to state," he says.
While most home policies cover roofs, some insurers use depreciation schedules based on the age of the roof to determine how much protection you get, says Hutchinson. If it's too old, some policies won't cover it at all. But the newer the roof, the more the insurer will spend to replace it.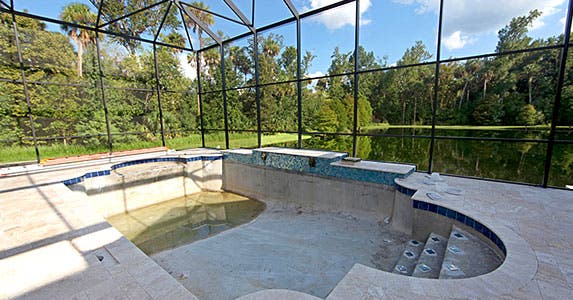 New pool
A pool may make you the most popular house on the block, but it means your home is the riskiest, too, from an insurance standpoint.
"This is what our industry calls an 'attractive nuisance,'" says Griffin. "Everyone in the neighborhood wants to play in your pool. It increases your exposure to loss."
The standard policy usually comes with $100,000 in personal liability protection, which would cover medical costs for a person injured in your pool and any legal expenses if you're sued. However, an insurer may recommend that a pool owner opt for at least $500,000 in liability coverage, which would cost more, says Hutchinson.
The insurer also may require a fence around the pool with a lock to cover the newly built liability, he says. If the pool has a diving board or slide, it will be considered an even greater potential hazard. Hot tubs bring added danger, but the risk can be mitigated with covers and locks.
"The ratio between fun and risk is high," Hutchinson says. "The cool stuff will cost you more."
Also, don't forget to increase your homeowners coverage amount to compensate for the value of the pool, he says.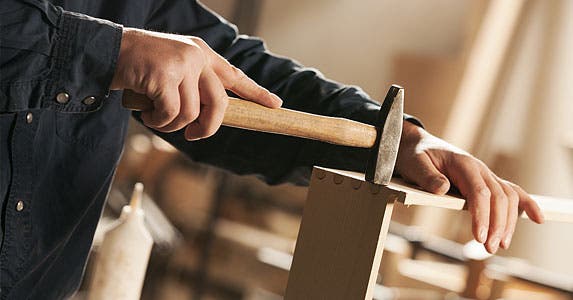 Office for a home business
Say you want to go full time making reclaimed-wood furniture at home for your Etsy site. Will your home insurance cover the assets of your newfound business? It depends on their value.
Most homeowners policies protect equipment for home-based businesses, but only up to about $2,500, says Hutchinson. That might not be enough for a business owner who uses specialized machinery or stores large amounts of supplies or inventory. Fortunately, you may need to just bolster your existing policy.
"It could be as simple as adding a rider or endorsement," says Lemons, using two words for policy amendments. "Or, depending on the complexity of the business, you may have to purchase an additional business policy."
That's particularly true if your business is the type that creates heavier foot traffic in your home — such as piano lessons or private yoga sessions. The risk increases that you could be sued by a client or customer.
The good news: If your business doesn't bring visitors to your home and requires little equipment or supplies outside of a basic computer, your existing home policy should do the trick. But it's best to call your insurer first to make sure.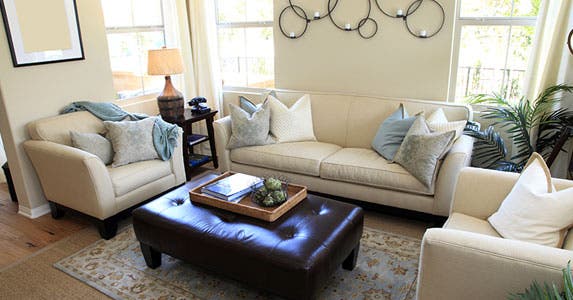 More living space
Sometimes a home needs to grow to accommodate an expanding family. That can mean adding more livable square footage where none existed before, such as in a dank basement or humid attic above the garage. In other instances, a new addition may be in order.
Your insurance will need to be altered to account for the value of the new space, in case a catastrophe strikes. "If you add 1,000 square feet to a home, it could add anywhere from $100 per square foot or more to your home," says Hutchinson.
Let your insurer know about any major addition even before you begin, says Towns. "Say you put on a room addition and three-quarters of the way through, a fire destroys it," he says. "You want that to be covered."
You may need to consider other types of coverage for the newly built-out areas of your home. A finished basement with new carpet, drywall and insulation may need water backup coverage if the sump pump is located there, says Towns.
And if you plan to rent out the new space, you'll need landlord coverage, says Hutchinson.
"Insurers view renters as higher risk than the people who own and occupy," he says.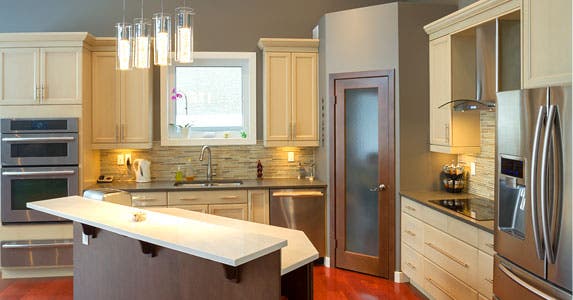 Kitchen and bath upgrades
Sometimes nothing can give a house the facelift it needs quite like making over a kitchen into a chef's dream or a master bathroom into a spa sanctuary. But unless you give your home insurance a makeover, too, the renovation may be at risk.
For example, say your insurer based your coverage on a kitchen with laminate countertops and generic cabinets. But then you spend $40,000 on granite countertops, custom cabinets and top-of-the-line appliances. Would your existing coverage be sufficient to rebuild your remodeled kitchen after a disaster?
"Most often the answer is no because people don't keep up (their policy) with the additions and alterations they are doing," says Lemons. "And they don't realize it until after a loss."
He recommends not only calling your insurer about the renovation but also providing records and photos to validate what you've had done. Your premium most likely will go up because your home is worth more.
One small bonus: Your contractor may upgrade the home's electrical or plumbing systems during a kitchen or bath renovation, especially in older homes. So, you could wind up with an insurance discount, says Towns, and that should offset some of the increased coverage costs.