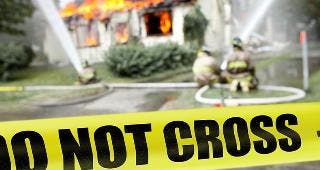 Dear Insurance Adviser,
If a homeowner dies with a home insurance policy still in effect and the house burns down, is there still coverage? If so, do the policy proceeds go to the estate of the deceased? Can the offspring feel comfortable about leaving the policy in the homeowner's name until the home is sold?
— Sharon
Dear Sharon,
Though the estate would not automatically become the insured homeowner, a home insurance company, in practice, will generally pay the estate of the property owner named on the policy. However, there's no standard for this in the insurance industry.
I recommend that surviving family members ask their agent to talk to the individual underwriter for the company that insures the home. They may need to change the "named insured" on the policy to "the estate of ________" — though they may not need to make any changes at all.
One risk that the estate has, following the homeowner's death, is that the estate can be sued for injuries on the premises. Survivors need to make sure the estate is covered not only for property claims, such as fire, but also for liability. If the deceased had an umbrella policy providing $1 million or more of extra liability coverage, family members should be sure to have their agent talk to that particular underwriter about how to keep the estate covered.
Sometimes following an insured person's death, the contents of the estate-owned home are disposed of — put in storage. Be forewarned: It's important to keep the home furnished until it is sold. Home insurance policies often don't cover vacant houses after one or two months for either vandalism (which can be substantial) or glass breakage.
"Vacancy" is not defined by insurance policies but has been defined by the courts to mean a home that does not have enough furniture for anyone to live there. So, it's important to keep the home furnished.
One last comment: The policy defines "insured" to mean relatives living with the person named on the policy. If family members remain in the home before it's sold, they probably have insurance under the deceased's homeowners policy — but that's another risk that an agent should check out with the underwriter before anything happens.
Sorry I couldn't be more definitive. It's best to be safe and check out how each specific insurance company wants to handle the continuation of insurance following the death of the homeowner named on a home insurance policy.
I hope this helps.
Compare homeowners insurance rates to find the best deal.
Ask the adviser
To ask a question of the Insurance Adviser, go to the"Ask the Experts" page and select "Insurance" from the drop-down box. Read more Insurance Adviser columns.
Bankrate's content, including the guidance of its advice-and-expert columns and this website, is intended only to assist you with financial decisions. The content is broad in scope and does not consider your personal financial situation. Bankrate recommends that you seek the advice of advisers who are fully aware of your individual circumstances before making any final decisions or implementing any financial strategy. Please remember that your use of this website is governed by Bankrate's Terms of Use.