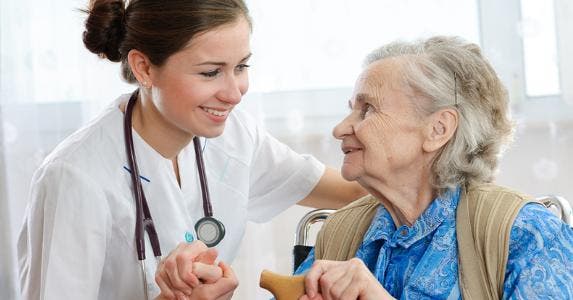 Dear Dr. Don,
I wish to help my daughter pay for nursing school by getting a $70,000 home equity line of credit. She would like to pay it off in the next 15 to 20 years. One variable-rate option carries a cost of the prime rate plus zero with an 18 percent interest rate cap. The other option is fixed at 4 percent for five years followed by a variable rate at prime plus 0.75 percent. That loan has an interest rate cap of 10 percent. What would you recommend?
Thank you,
— C.K. College
Dear C.K.,
The prime rate in recent years has been priced 3 percent more than the Federal Reserve's targeted benchmark rate. Since the financial crisis, the targeted federal funds rate has been between zero and 0.25 percent, leaving the prime rate at 3.25 percent since 2009. The Fed is thought to be on track toward a possible rate hike in 2015. In the first year or two, a variable-rate option should have a lower interest rate than a 5/1 ARM loan.
Looking at the prime rate over the past 30 years, the high was about 11 percent. While the 18 percent cap is substantially higher than the 10 percent cap, the difference isn't likely to come into play, but the 0.75 percent difference in rates after the 5/1 ARM becomes adjustable will come into play, making that loan more expensive when it becomes adjustable.
If you can't handle the interest rate risk of an 18 percent cap on the HELOC interest rate, and you're willing to pay 0.75 percent more after year five to have a 10 percent cap, then that's the right decision for you.
Alternately, you could look into a fixed-rate home equity loan and avoid interest rates rising above that fixed rate. The downside to the home equity loan is that the monthly payments cover both principal and interest versus interest only during the draw period for the HELOC.
I'd take my chances on the HELOC priced at prime, given that prime rates are unlikely to be over 10 percent, in my opinion. If you're going to lose sleep over the possibility of prime going above 10 percent during the loan term, then the more conservative option is right for you.
After all, that's why they call it "personal" finance.
Get more news, money-saving tips and expert advice by signing up for a free Bankrate newsletter.
Ask the adviser
To ask a question of Dr. Don, go to the "Ask the Experts" page and select one of these topics: "Financing a home," "Saving & Investing" or "Money." Read more Dr. Don columns for additional personal finance advice.
Bankrate's content, including the guidance of its advice-and-expert columns and this website, is intended only to assist you with financial decisions. The content is broad in scope and does not consider your personal financial situation. Bankrate recommends that you seek the advice of advisers who are fully aware of your individual circumstances before making any final decisions or implementing any financial strategy. Please remember that your use of this website is governed by Bankrate's Terms of Use.