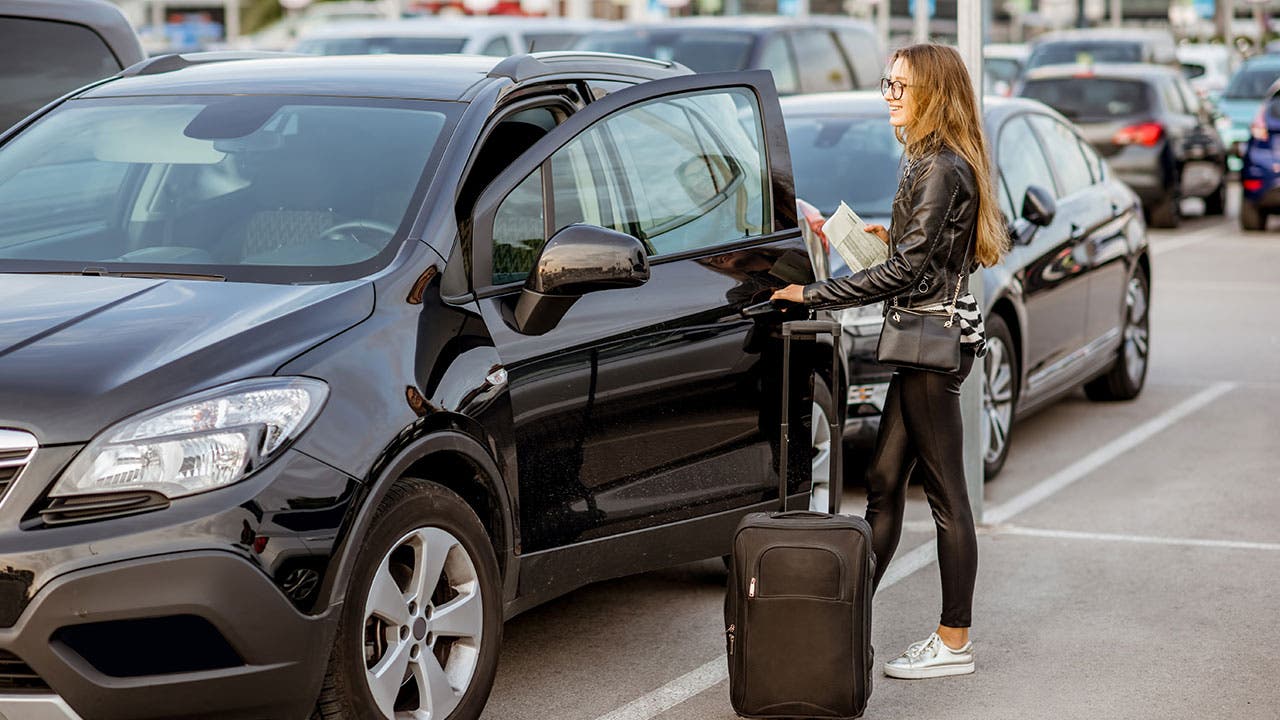 For anyone who travels regularly, rental car insurance is important. But it can add significant expense to your trip, costing $10 to $30 per day.
Any accidents that take place in the rental car could be claimed on your own auto insurance, depending on your policy, but you run the risk of an increase in your insurance rates.
To make things even more complex, there are different types of rental car insurance available, with collision damage waiver or loss damage waiver being the most common.
Fortunately, many credit card providers offer rental car insurance as a perk, saving customers money and providing reassurance that their rental car is covered even if they decline the rental company's insurance.
What rental car insurance do you need? What are the best credit cards for rental car insurance? If you're looking for answers to these and other questions, we have you covered.
Types of rental car insurance
Before you can figure out if you need to pay at the rental car counter for insurance, it's essential to understand the different types of insurance you may need.
Collision damage waiver
The collision damage waiver (CDW), or loss damage waiver (LDW), protects the rental car against theft or damage.
CDW is the most common rental car insurance offered by credit card providers, but it is often secondary to your own auto insurance. Read the fine print in your credit card's terms & conditions or ask your card issuer if primary LDW or CDW is available.
A CDW or LDW may also include coverage for costs that occur after an accident, such as towing charges, storage and "loss-of-use" fees, which compensate the rental agency for the amount of time that the damaged car is out of service for repair.
Liability coverage
This insurance protects you if you have an accident that causes damage to other people or property. Most credit card companies don't offer this coverage, but your auto insurance policy typically covers any car you drive — including rentals.
Personal effects coverage
This coverage applies to theft and damage to personal belongings in your rental car. If you don't plan to leave anything valuable in your rental car, you may be able to skip this coverage. Some homeowners insurance and renters insurance policies include coverage of your belongings even when you are traveling, so check your policy before hitting the road.
Personal injury or personal injury protection
This insurance covers medical expenses for you and the passengers in your rental car in the event of an accident.
If you have adequate health insurance coverage or already have this protection under your personal auto insurance, you may want to decline this coverage. Credit cards generally don't provide this benefit.
What kind of rental car insurance do I need?
If you don't have any other auto insurance, it's a good idea to have CDW and liability coverage. Liability coverage is typically covered by your personal car insurance.
Bottom line, your credit card likely only covers the collision damage waiver, which in most cases will supplement your car insurance. If you have no other insurance, you should strongly consider purchasing coverage from the car rental company.
Credit cards that offer primary rental car insurance
Many top travel rewards credit cards offer rental car insurance, but not every card offers the benefit as your primary means of auto insurance for your rental. That means in the event of an accident, you'd make a claim on your own insurance first — which could cause your premiums to rise.
Fortunately, as credit card issuers strive to provide consumers with the perks they want, more companies are offering primary car rental insurance. They include:
American Express® cards
Many American Express cards offer secondary car rental loss and damage insurance, which means that American Express will cover loss or damage to the rental vehicle after you've filed a claim with your own auto insurance agency.
However, you can add Premium Car Rental Protection when you use your American Express card to rent a vehicle. This optional insurance product offered through American Express Travel Related Services Company, Inc. offers coverage for a flat rate of $12.25-$24.95 per rental depending on coverage option selected and state of residence, for up to 42 consecutive days (up to 30 days in the state of Washington).
Liability coverage is not included, so you'll want to make sure you have your own liability insurance through your auto insurance carrier.
It may not be worth it to pay for coverage through American Express when you can get primary insurance from several of the best travel rewards credit cards.
Chase Sapphire cards
Two highly ranked travel rewards credit cards, the Chase Sapphire Preferred Card and the Chase Sapphire Reserve, both offer primary car rental insurance.
With a $95 annual fee and 2X points for travel and dining (with no cap) and 1X points for everything else, Chase Sapphire Preferred is an excellent mid-tier travel rewards credit card. Not only can you save on CDW insurance when you rent a car with the Chase Sapphire Preferred card, but you'll also get 2X points on the rental price.
For big spenders and frequent travelers, the Chase Sapphire Reserve carries a $550 annual fee, but the rewards can make the card worth it. Earn 3X points on dining and travel worldwide and 1X points on everything else. Also receive a $300 statement credit toward travel purchases annually, which goes a long way toward offsetting the hefty annual fee.
Enjoy a host of other perks, too. In addition to primary car rental insurance, you'll receive a Global Entry and TSA PreCheck application fee credit, and Priority Pass™ Lounge membership for access to prestigious airport lounges across the world.
United MileagePlus cards
Issued by Chase, the United℠ Explorer Card and United MileagePlus® Club Card offer primary CDW rental car insurance when you decline the rental car company's coverage, along with a host of other travel perks and benefits.
Ideal for frequent United Airlines flyers, the cards offer priority boarding on United Airlines flights and many other travel benefits.
The Club card offers 1.5 miles per $1 spent on purchases, and 2 miles per $1 on United Airlines tickets. The Explorer card ramps up those rewards with 2 miles per $1 at restaurants, on hotel stays and on United purchases, and 1 mile per $1 on all other purchases.
You can find out more about using these cards from Bankrate's United MileagePlus Guide.
The information for the United℠ Explorer Card and United MileagePlus® Club Card has been collected independently by Bankrate.com. The card details on this page have not been reviewed or provided by the card issuer.
What do I need to know before using a credit card for rental car insurance?
When you use your credit card as your primary rental car insurance, simply decline the CDW coverage at the rental counter, and then use your credit card to pay for the rental car in full.
Keep in mind, you cannot use a personal credit card to get rental car insurance on a business rental, but you may be able to use a business credit card with primary rental car insurance coverage.
When traveling abroad, different rules may apply if you use your credit card for rental car insurance. For instance, the American Express Premium Car Rental Protection does not cover vehicles rented in Australia, Ireland, Israel, Italy, Jamaica and New Zealand.
Chase Sapphire Preferred and Chase Sapphire Reserve work in countries where the American Express insurance does not, but the coverage excludes many popular brands of luxury cars.
Rules may differ by country, as well.
Italy does not allow drivers to decline the collision damage waiver. Ireland may allow you to decline the CDW but could put a hold on your credit card up to the amount of your insurance deductible.
Know how to use the best credit cards for rental car insurance
Before declining the CDW with your rental car company, it's critical to read the fine print from your credit card provider. You'll want to know how to file a claim, the amount of the deductible and how long you might wait to receive money from a claim.
Rental car insurance costs can add up, and you can save hundreds of dollars per trip by taking advantage of your credit card provider's primary rental car insurance while racking up the rewards for your car rental.
---
Learn more with Bankrate.com