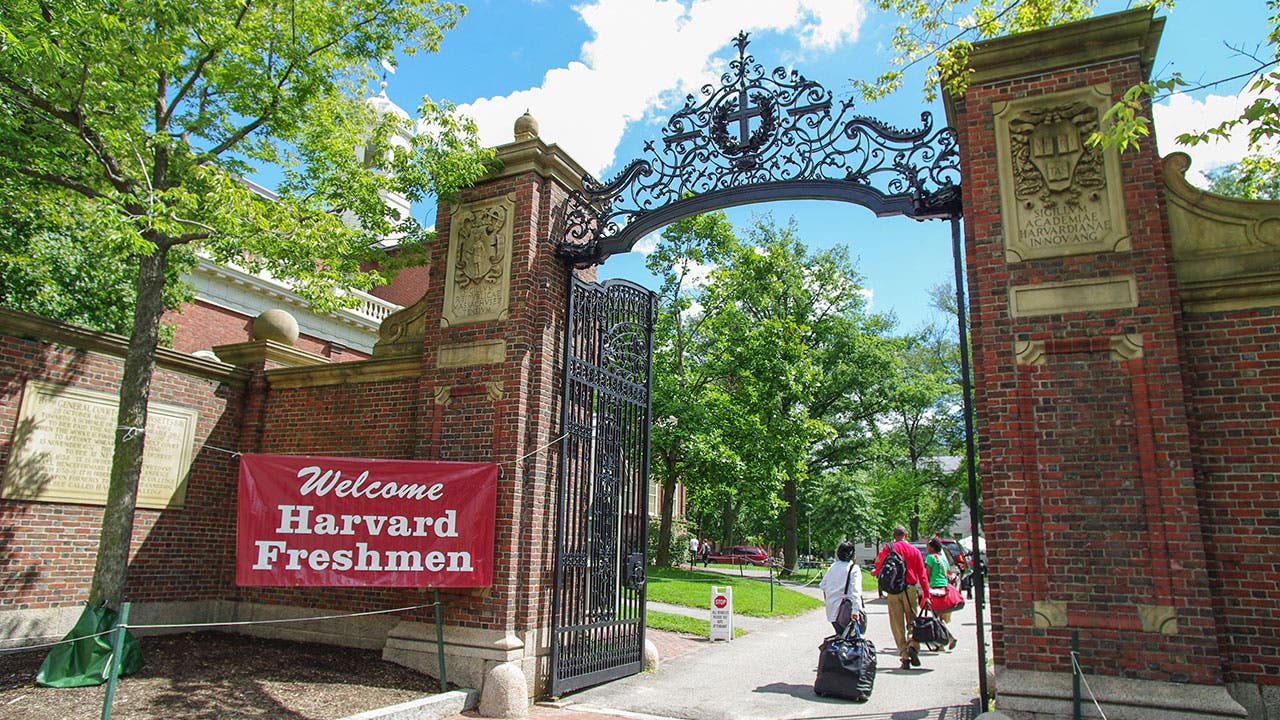 Before moving off to college, or going back to school, it's important to prepare yourself for the year financially.
You're going to need a checking account, a debit card or ATM card to withdraw cash, hopefully a savings account and maybe even a credit card. There are many options and choices for you to make.
"Cast a wide net and then weigh all of those and see which is the best fit for your situation," says Greg McBride, CFA, Bankrate's chief financial analyst.
The following tips will help put you in better position to succeed financially this school year.
1. Research your banking options before school starts
You'll have enough distractions with class, your social life and potentially work to be thinking about opening a bank account at school once on campus. Here are some things to look at when choosing a bank:
Location: Is it convenient for you at school?
ATMs: Are there any nearby?
Minimum balance: Does the bank have a minimum balance requirement on its accounts?
Open your bank account before moving back to school, unless you are considering a credit union affiliated with your school that you won't be near until school starts. McBride says an account there may give you benefits such as a free checking account and possibly free ATM access.
The ideal game plan might be to open an account at a bank that is the best of both worlds – close to your hometown and close to school. If a bank fits both requirements, this might be the right bank for you.
A direct bank — an online-only bank that doesn't have a physical branch — is also worth researching. One that has ATM fee waivers makes location irrelevant. Even after you graduate, it won't matter where you move with a virtual bank account. And because of their low overhead, direct banks often offer some of the highest-yielding accounts around. If choosing a direct bank, be sure to find out how you're able to deposit money; it will usually be through mobile deposit. The bank may have a relationship with certain ATM networks to enable you to make ATM deposits.
Take advantage of the benefits of being a student. Many banks have student accounts with a fee waiver available for college students. So, you should be able to find one that will get you through your first few years of college with no minimum balance requirement.
It doesn't hurt to see what their banking strategy has been. Especially if they are an upperclassman, they might know a banking method that may work for you as well.
Some questions to ask may be:
Do they like their bank?
Do they know of ATMs on campus or close by?
Do they like their bank's app?
Does their bank have convenient hours?
2. Decide whether a parent on the account is beneficial
Having one – or possibly both – of your parents on a bank account has pros and cons. It might be beneficial in case you need money or need their help with the account. Depending on your relationship, a parent might be able to pass along valuable banking knowledge and advice to you.
However, this may not work if you want your independence and privacy – and don't want your parents scrutinizing your transactions. Even if your parents aren't on your account, they should be able to send you money in a pinch through platforms like Venmo and Zelle.
3. Set up account alerts
If your bank has an app, make sure you try and log in often to make sure all the activity is authorized and to ensure that you have the proper amount of funds in the account.
Since you're going to encounter final exams, midterms and a busy social calendar, it's easy to get distracted from looking at your bank accounts on a daily basis. See if your bank has account alerts that you can setup to either notify you of transactions when they happen or when your balance goes below a certain level. These alerts can ping you to give you a friendly reminder to log in to your account.
4. Learn about overdrafts
Overdraft charges can make a cup of coffee, meal or any purchase more expensive.
"Don't opt-in to overdraft on debit and ATM transactions," McBride says. "That will at least put a ring around those small-dollar transactions, so that if you don't have sufficient money in the account, the transaction will be declined. You won't be incurring a $35 overdraft for a $5 cup of coffee."
5. Explore credit cards
When it comes to credit cards, each student is going to be different.
"Credit cards, whether you're 19 or 49, they're a lot like steak knives – either a great tool or something very dangerous in the wrong hands," McBride says.
Students with no established credit history may have trouble getting their first credit card. Here are some strategies:
Explore secured credit cards: Secured credit cards are perfect for students looking to build credit. If approved, you will have to put a certain amount of money down. This deposit is kept in a savings account that can't be touched until the card is closed, or in some cases, if you graduate to the unsecured card.
Look into becoming an authorized user: If a parent is OK adding you as an authorized user on their card, this may help you establish credit – assuming this is reported to the three credit bureaus – and learn good credit habits from them. Check your credit reports after a few months to confirm that you are indeed building credit as an authorized user.
See if your bank has the joint credit card option: It is not easy to find banks who have a joint credit card, but this could also be a solution. A parent or relative would likely be the best option if you choose to go this route.
Compare student credit cards: Research whether a student credit card is the right fit for them. These cards may have less-stringent income and credit requirements.
Here are some tips for when you get your first credit card.
Try and only spend what you can pay back in full when your statement balance comes due. Also, always pay your bill on time to build good credit. One strategy might be to only use the credit card for infrequent purchases – non-daily expenses – such as gasoline, a gym membership or streaming service so that way you're both using the card and paying the balance in full. Payment history accounts for 35 percent of your FICO Score, making it the highest-scoring category.
If you think you will have the funds in your checking account, set up automatic monthly payments for your credit cards. Ideally, you will set this up to pay the statement balance. But there is no harm in setting it up to only pay the minimum payment, as long as you have the funds in your checking account and you pay the difference before the credit card starts to accrue interest. If you setup a recurring minimum payment, set it up a few days before the bill is due. That way you'll see this activity in your checking account, and it will remind you to pay the difference before the bill is due.
If you're able to sign up for text or email alerts letting you know that your credit card payment is due, opt for this friendly reminder.
If you don't feel you're ready for a credit card yet, there is no rush. Perhaps using a debit card responsibly can show you that you're ready for a credit card. However, you won't build credit with a debit card, and you usually don't earn rewards or cash back.
6. Start building your savings
As a student, it might be tough to save as much as you want to. But if you can find a low or no-minimum balance savings account, any savings that you are able to accumulate in college is a great start. A savings account with an online-only bank may complement your student checking account.
It's also never too early to start thinking about retirement. If you are employed, you may be eligible to open and contribute to a Roth IRA. Your investments in a Roth IRA will earn interest on a compounding basis – meaning the interest earned over time will be added to the principal. This calculator can show you the power of compound interest.