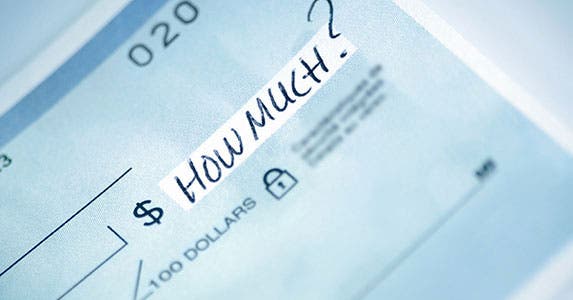 Checking fees up, free checking down
2019 rates update: See Bankrate's updated list of no/low fee checking accounts. Here are the best checking accounts of 2019.
Using a checking account this year may cost you more than ever, according to the 2015 Bankrate Checking Survey.
Account holders are paying record-high fees for everything from withdrawing money from an ATM outside their bank's network to overdrawing their account.
Free checking also is getting harder to come by. Not in the 12 years Bankrate has been studying it have so few banks offered real free checking — a checking account with no monthly fee, regardless of your balance or whether you do direct deposit.
Ultimately, a move to monthly fees for checking may not be a bad thing, says Tom Feltner, director of financial services for the Consumer Federation of America.
"Low upfront, transparent monthly fees are much clearer than those accounts that are advertised as free but have highly variable back-end fees like ATM fees and overdrafts," Feltner says.
Bankrate surveyed 10 banks and thrifts in each of 25 large U.S. markets from July 9 to Aug. 5, 2015.
Read on to find out just how much more Americans are forking over, on average, for key checking fees.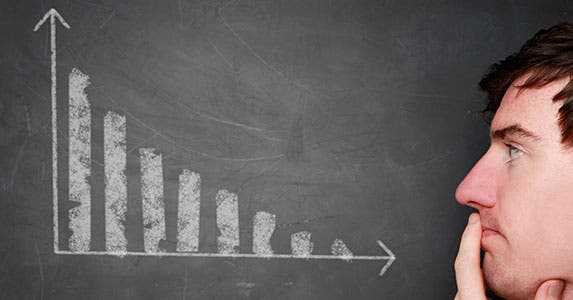 Decline of free checking continues
The percentage of banks offering free checking with no strings attached fell to 37% in 2015, down from 38% in 2014.
But that doesn't mean free checking is out of reach. A total of 95% of the noninterest-bearing accounts Bankrate surveyed were either free or waive monthly maintenance fees for account holders who meet certain requirements, such as keeping a minimum balance or, most commonly, making regular direct deposits.
Unfortunately, banks have slowly begun attaching more strings to free checking. Now they are looking for higher or more frequent direct deposits than in the past, says Greg McBride, CFA, chief financial analyst for Bankrate.
"We're starting to see more of a threshold — $500 a month, $1,000 a month," McBride says. "That can be an issue for part-time workers or even retirees in some cases."
Those who don't meet those requirements for free checking are now paying higher fees as well. The average monthly maintenance fee posted a double-digit gain in this year's survey, rising 11% to a new high of $5.86. Increases outnumbered decreases 10-to-1, and the most common fee is now $12 a month.
Beat the fees: Shopping around may be your best shot at getting free checking if your bank imposes a monthly fee and you can't meet the requirements to dodge it. Although many large banks have abandoned free checking, a lot of small banks, credit unions and online banks still offer it, McBride says.
ATM fees continue to climb
Withdrawing money from an ATM outside your bank's network got even pricier over the past year. In our 2015 study, ATMs charge an average of $2.88 to let noncustomers withdraw money — up 4% since last year. On top of that, your own bank likely will charge you a fee that averages $1.64 for using an out-of-network ATM.
Combined, you pay a total of $4.52 on average to withdraw money from an out-of-network ATM.
That's a lot of money, and it adds up quickly. In fact, the 5 largest banks in the country made $283 million off ATM fees in the 2nd quarter of 2015 alone, according to a study by SNL Financial, a financial analysis firm.
Beat the fees:
Before you use an out-of-network ATM, fire up your banking app. Many apps now have ATM locators that can help you find a fee-free ATM nearby.
Instead of going to an ATM, head to a drugstore, grocery store or other retailer that gives cash back for debit transactions and make a small purchase, McBride says.
If you rely on ATMs a lot, it might be worth finding a bank that features cheaper ATM access, Feltner says. Or, at the very least, be clear on what you'll be paying by reading the terms and conditions carefully.
Overdraft fees rise even higher
Overdraft fees, also known as NSF, or nonsufficient funds fees, hit bank customers a little harder than they did a year ago. The average fee for an overdraft — paid when a bank processes a check or debit card purchase an account holder doesn't have the funds in their account to cover — is now $33.07, up 1% from last year.
The most common overdraft fee is $35, but some institutions are venturing higher in search of more revenue, according to our survey.
"As we see overdraft fees increase, it illustrates the need for meaningful consumer protection in the overdraft space," says Feltner.
That may come in the form of a Consumer Financial Protection Bureau rule, expected as soon as this year.
Beat the fees:
Many banks allow account holders to set up text alerts to let them know when their balance falls below a certain amount. Getting a low-balance text may be enough to help you stop swiping your debit card in time to avoid overdrafting.
Try linking a line of credit or a savings account to your checking account to cover overdrafts. You still may pay a fee for the service, but it would be cheaper than an overdraft fee.
Federal regulations require banks to let customers opt out of overdraft on debit cards. For most people, having their debit card declined when they don't have the money to cover a purchase is preferable to incurring a string of overdraft fees.
Interest checking accounts are less competitive
Your average interest checking account used to be a decent deal: You'd keep a reasonable amount of money on deposit, and your bank would pay you a reasonable amount of interest.
Today, things are different. To begin with, you're probably going to have to meet a minimum balance requirement or pay a monthly fee, and that minimum balance is going to be huge — an average of $6,362 in our survey, an all-time high.
Even worse, the average monthly fee you'll pay if you fail to meet that threshold also reached an all-time high of $15.24.
With such steep requirements and high fees for not meeting them, you'd expect to earn a decent interest rate. Unfortunately, you'd be wrong. The average yield on interest checking is 0.05%, which means you will receive a whopping $5 for every $10,000 you stash away in one of these accounts.
Beat the fees: You could shop around for an account with a lower minimum balance, but you should probably just steer clear of interest checking accounts altogether until rates rise or the minimum balance falls, McBride says.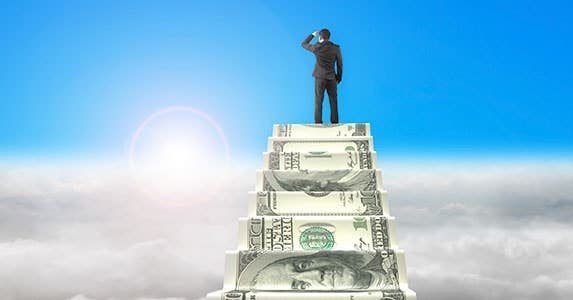 Why are fees rising?
Why the move away from no-strings-attached free checking?
Part of it is a cost-saving measure, says Zeeshan Haider, a senior analyst for IBISWorld, a market research firm. Forcing customers to sign up for direct deposit to avoid monthly fees pushes customers away from costly in-branch interactions and toward cheaper electronic channels, such as mobile banking.
"They're trying to divert maximum traffic toward these (mobile and online) platforms, just because it gives them higher (profit) margins," Haider says.
Regulatory costs are another factor, says David Carter, Oklahoma Bankers Association Chair of Commercial Bank Management at Oklahoma State University's Spears School of Business.
Rule changes since the financial crisis have limited some bank fees "that perhaps they relied on," Carter says, such as overdraft fees.
Years of ultralow rates on loans, thanks in part to monetary easing by the Federal Reserve, also have had an effect, Carter says. Since they make most of their money on the difference between what they pay to raise funds, including deposits, and what they lend out, that has put pressure on banks' profit margins.
The net effect?
"The cost of doing business for banks has been increasing, and those costs need to be offset somehow," Haider says, which means more fees for customers.