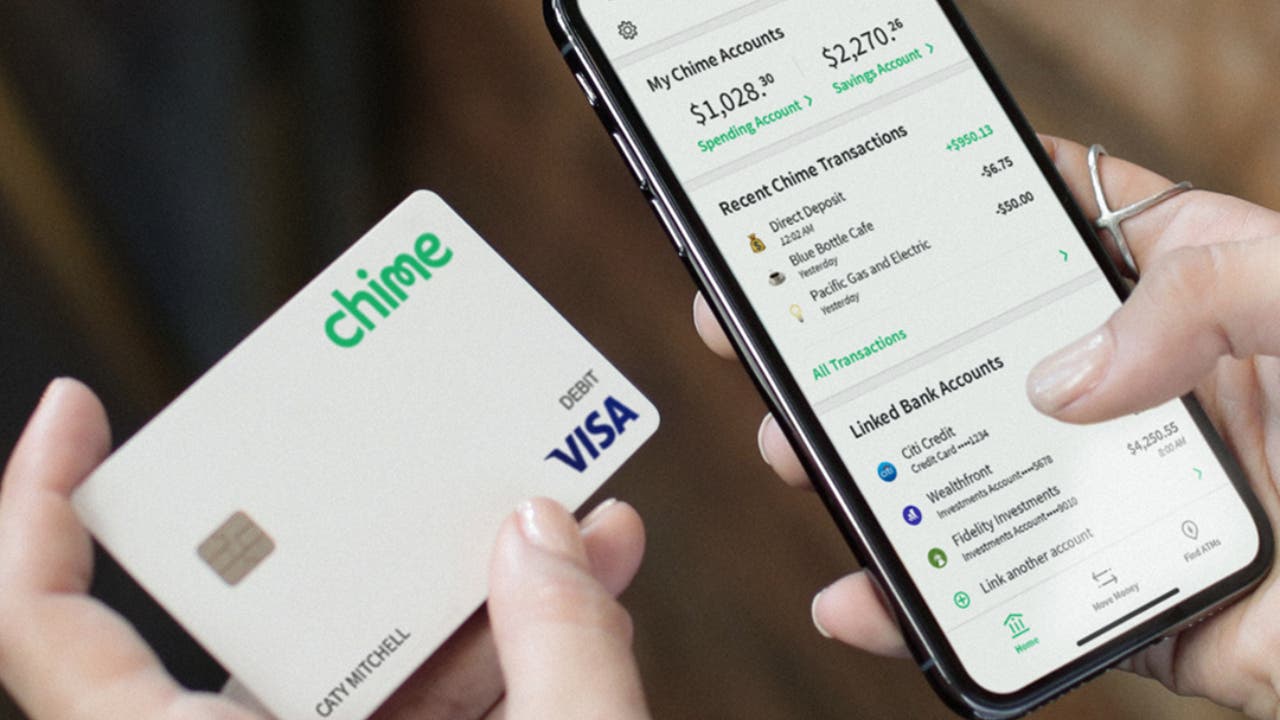 For decades, financial institutions have followed a formula: Open a branch. Supply coffee, ATMs and tellers. Spice up the decor as needed. Then, do it again.
But nowadays, banks and credit unions nationwide are feeling pressured to woo customers through a more convenient channel: mobile banking.
While it's hard to get excited about logging into a banking app, you would likely appreciate an experience that helps you quickly complete pesky financial tasks and stay informed on your money's comings and goings. According to a recent J.D. Power report, 69 percent of bank mobile users say their app is a "somewhat important" or "very important" channel in keeping them from moving to a different bank.
The most impressive banking apps will save you time on basic tasks, like depositing checks and finding nearby ATMs. They will also help you take more control of your money habits through less common features, like an early payday or warning you about the risk of overdrawing your account.
Here are some of the top bank, challenger bank and credit union apps.
Chase Bank
The big bank that is bullish on branches continues to pepper its mobile app with all kinds of tools and features.
On Chase's app, you can take care of the basics, such as depositing checks with your camera and requesting a new payment card if yours goes missing. You can also take advantage of some edgier features. For instance, you can tell the app to move $100 into your savings every time your checking gets a deposit that is more than $1,000 — this is a step up from an average automatic bank transfer.
You can also use the app to display your spending and saving information on a non-ledger interface. In "today's snapshot," the app will illustrate how much you're spending and saving over set periods of time. Think of it as a "Mint lite" to make it easier to understand how you're doing at a glance. Unexpected bonus? There, you can answer a trivia question — virtual confetti included when you get it right.
Read Bankrate's review of Chase Bank.
Standout features: Automated savings features and daily trivia.
Bank of America
Last year, the big bank made an industry splash by rolling out Erica, a virtual assistant, in its app. Erica can answer your financial questions, including finding specific transactions for you. The assistant can caution you when it thinks you're at risk of making your account balance dip below zero. There is a light-hearted side, too — Erica tells corny jokes. Exhibit A? "How does the man in the moon cut his hair? Eclipse it!"
The mobile app gives customers the ability to save time when they visit a branch. On the app, you can schedule an appointment with a bank specialist, for example.
To help improve your savings habits, you can enroll in its "keep the change" program. The program rounds up your debit card purchases and automatically moves that money into your savings account on a daily basis that you can track from the app.
Read Bankrate's review of Bank of America.
Standout features: Virtual assistant and jokes.
USAA
The San Antonio, Texas-based institution that serves military members and their families has long been regarded as a digital banking leader and for good reason: USAA, which pioneered mobile deposit capture technology, continues to roll out features that help on-the-go types.
A standout feature on the USAA app is its automated assistant. Members can ask USAA's assistant questions by typing in their queries or asking them out loud just as they might with Siri.
Members can also use USAA's technology to kick-start a savings habit. If you enroll in its text savings tool, USAA will move small amounts of money (from $1 to $9) from your checking into your savings account every few days. You can also automatically save a portion of your deposits and tax refund, as well as get a score on your overall financial health.
If you want to give feedback to inform product development, join its pilot program. The institution would like to listen to your wish list.
Read Bankrate's review of USAA.
Standout features: Automated savings and automated assistant.
Alliant Credit Union
The Chicago credit union scored the No. 1 spot in Bankrate's 2019 ranking of credit unions. Among the reasons? Its highly rated mobile app.
While Alliant's app isn't the edgiest, it offers the banking essentials and goes a couple steps further than rivals. On the app, you can use a personal financial tool to visualize your spending patterns. You can also view your account balance without logging into the app — useful for times when you're wondering if you have enough money in your account while standing in, say, a short grocery line. In the app, you can also click to replace your payment card if it's gone missing.
Alliant is primarily a digital-only credit union, and it's easy to become a member. Supporting the credit union's partner charity, Foster Care to Success, will qualify you for membership.
Standout features: See visuals of your money patterns.
BB&T
The regional bank offers a bolder app than many of its competitors. On the app, you call the shots of which features you want (or, as the bank calls them, "tiles") and where they show up on your dashboard. You can also add a profile image and link outside bank accounts to monitor them from one location.
The app offers practical features, like letting you search for transactions and displaying your account balance without requiring you to log in. It also supports everything you would expect from a bank app.
One important note: BB&T agreed to buy SunTrust, and the BB&T brand will no longer exist in the coming months. BB&T's CEO has publicly said that the combined company — which will be called Truist — will only make the bank's current technology more competitive with big banks' offerings.
Read Bankrate's review of BB&T.
Standout features: Customize your dashboard and Mint-like features.
Huntington Bank
The regional bank's mobile banking app has everything you need. Mobile deposit capture? Check. The ability to see your balance with a single tap? Check. ATM finder? Check.
From there, it gets more interesting. Through Huntington Heads Up, you will get messages if and when a merchant accidentally charges you twice for the same bill, warnings if you're in danger of overdrawing your account and alerts when a subscription charge hits.
You can also get budgeting tools. On the app, you can establish budgets for spending categories, like groceries. Then, the bank will send you a report on how well you did with your budget at the end of the month.
The regional bank topped J.D. Power's 2019 ranking of U.S. banking mobile apps for overall customer satisfaction.
Read Bankrate's review of Huntington Bank.
Standout features: Predictive money tools.
Chime
The digital-only brand, which offers checking and savings accounts, says its mission is "to make financial peace of mind a reality for everyone."
To that end, the Chime app offers several financial health-related tools. If you have a savings account through Chime, you can automatically move your spare change into it. You can also choose to always move 10 percent of your paycheck into savings. If you want to see non-Chime accounts in your digital account, you can. You can also get daily balance alerts.
If you deposit your paychecks into your Chime account, you have access to something rarer: the ability to get your paycheck up to two days early.
Chime has all the key mobile banking basics you've come to expect, too. The app lets you deposit checks, find ATMs and take care of other ordinary banking tasks.
While Chime designs the digital banking experience, it's not a bank. The startup partners with The Bancorp Bank to hold your deposits. The challenger bank, which launched in 2014, says there are more than 4 million Chime accounts open.
Standout features: Early payday and automated savings.
Monzo
The online banking brand famous in the U.K. has been testing its mobile banking app in the U.S. since June. You will need to join a waitlist to get the app.
However, it's worth considering waiting for if the online-only brand lives up to its U.K. reputation. Across the pond, it has commanded a cult-like following for its hot coral debit cards, emphasis on customer service and interesting digital functionality. For example, a Monzo customer in the U.K. can set up a savings "pot," handy for setting aside savings for a goal, like a vacation or a new phone. Customers can also set a card control to block gambling-related purchases.
In the U.K., Monzo is a bank. In the U.S., Monzo is initially partnering with Sutton Bank in Ohio for its bank product. That means your money is FDIC-insured, but it also means it's not the only one calling the shots.
Since Monzo is very young in the states, your experience will include inevitable growing pains. In August, beta testers were already told they needed a card replacement, for instance. But as an early adopter, you get to help shape the product into what you really want. Monzo hosts in-person events and has an online forum to get your feedback
Standout features: Incorporating your feedback into the product from the get-go.
Other factors (and banking apps) to consider
A growing list of financial institutions offer much more than a ledger of your spending and savings through their apps — it's not just limited to the companies mentioned above.
If you're in the market for a new bank account paired with a great app, check out mobile-first options such as N26, T-Mobile Money, Varo and Dave Banking. If you're looking for a superior app from a traditional financial institution, consider U.S. Bank, Ally Bank, Bethpage Federal Credit Union and BBVA.
But remember, even the best apps encounter glitches, and you may run into snags here and there regardless of the creator.
Also, don't forget to think about all of your needs. Before committing to a new bank, look beyond its mobile app and research whatever other factors matter most to you. For example, look for fees it charges and what interest rate it pays.
If you don't want to dump your current bank to get a more intuitive app, you have another option. You can plug your bank account into another mobile app that suits your needs.
Learn more: