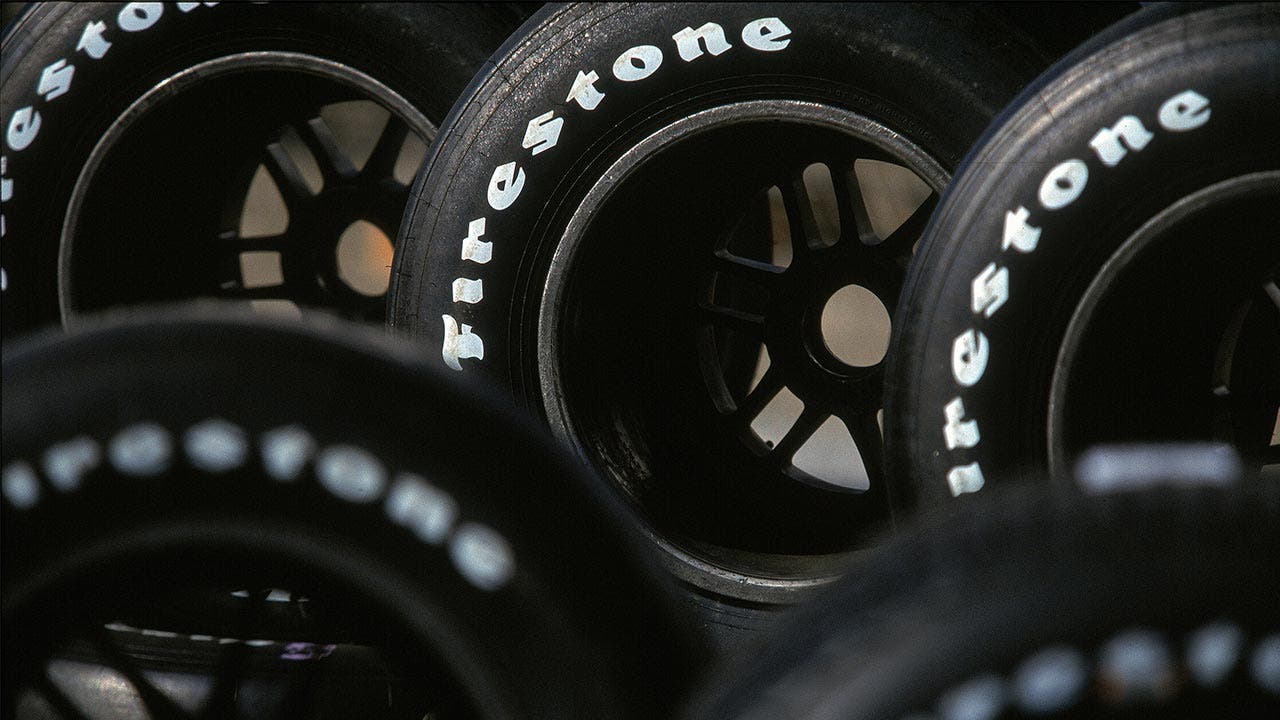 Nobody wants a bad tire blowing out on the freeway or losing traction in icy conditions. Until it's time to buy your next car, replacing tires will be a necessary part of your regular vehicle maintenance.
The cost of new tires may be a large expense you want to delay as long as possible, but once you start to shop around you may be surprised by how much the prices vary. Many things affect the overall cost, and a good knowledge of those factors makes it easier to make an informed decision about what to buy.
The cost for a set of new tires
The cost to replace four tires ranges from $400 to $1,800. According to the consumer reviews company Angie's List, motorists usually pay between $525 and $725 for a new set of tires, with $637 being the average cost. However, it's quite common to get a discount when you buy tires in sets of two or four. Prices are based on several factors, including the type of tires. Here's some cost information on common tire types:
All-season tires. These tires are suitable for everyday driving in a range of weather conditions. They usually cost $50 to $200 each, and last up to 100,000 miles or five years.
SUV tires. Standard SUV tires for everyday use cost from $60 to $350 each. They usually have a tread-wear warranty for up to 70,000 miles on normal road conditions. If you frequently go off-road, you need all-terrain SUV tires, which cost from $110 to $750 and have a much shorter tread life due to the harsher driving conditions.
High-performance tires. These tires are common on sports cars. They are usually wide, with short sidewalls, for improved handling and traction. Costs range from $100 to $1,400, with tread-wear warranties of up to 70,000 miles.
Winter tires. They have wide tread patterns, making them good for gripping in snow and sludge. They cost from $60 to $550 each.
What else affects tire prices?
Be sure to consider these other factors before making a purchase, especially if you find tires with a low price that seems too good to be true.
Brand. Popular brands such as Michelin and Firestone often come with a high price. You are paying for the name, which is a mark of quality. However, many of the brand-name tire manufacturers also produce house-brand tires for major retailers, which are available for lower sums. If you do your research, it's possible to get a quality product without paying for the name.
Size. Rubber is expensive, so the bigger the tires, the more expensive they are. It's possible to get a 15-inch tire for everyday use for around $125, but a similar 20-inch tire might cost $250 or more.
Tread life. Most tires offer a tread-wear warranty, expressing how long the tires are going to last under regular driving conditions. Paying more for better tread wear is normally a good idea if you do a lot of driving, as you save money in the long run. For example, you may decide it's better value to pay $75 for a tire with a 100,000-mile tread-wear warranty, rather than paying $50 for a tire with a 50,000-mile tread-wear warranty.
Additional costs
Many things affecting the cost of new tires relate to installation, and these hidden charges have the potential to drive up the price. When you get a quote from a mechanic, always check which services the quotation covers and which services incur an additional cost.
Installation. Some fitters include replacement stems, tire mounting and wheel balancing in the price of the new tires. If these services are separate charges, expect to pay from $2 to $25 per wheel.
Maintenance. After installing new tires, your vehicle may require a wheel alignment, which can cost from $20 to $400.
Disposal of old tires. Tires require environmentally safe disposal. Some companies include disposal in their tire prices, while others charge a small fee.
Conclusion
The cost of new tires can vary significantly, so it pays to shop around for quotes and research the types of tires available in your area before you pull out your best rewards credit card and make a purchase.
Always find out whether tire price quotes include installation, valve stems and wheel balancing. And ask about additional fees, such as tire disposal, to ensure you get the best price possible.