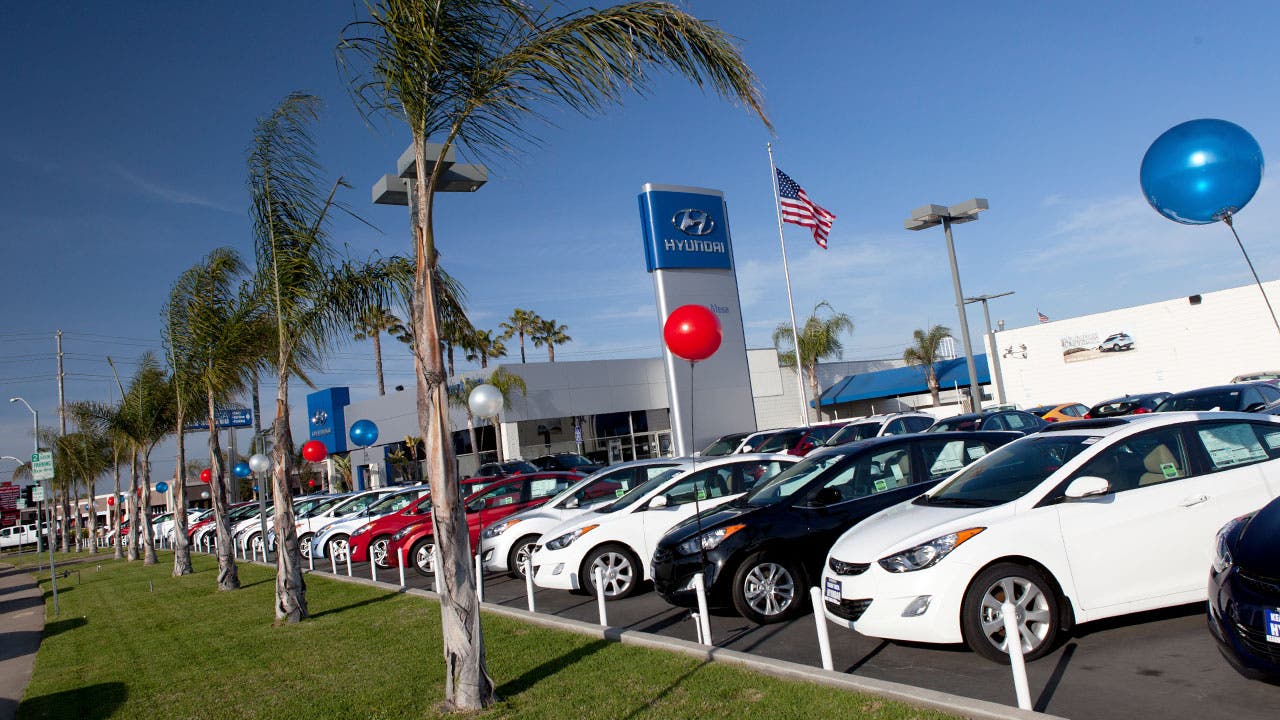 Auto loans are expected to get slightly more expensive this year.
Car buyers can expect to see a "fairly modest" increase in auto loan interest rates in 2019, says Greg McBride, CFA, chief financial analyst for Bankrate.com.
While many shoppers will be able to find single-digit rates, special bargains will likely be fewer and farther between this year, analysts predict. Borrowing money to buy a vehicle has gradually gotten more expensive as the Federal Reserve has raised rates.
"I expect that rates will go up contingent on the Fed continuing to raise short-term interest rates," McBride says.
For folks interested in new cars, rates for five-year auto loans are just under 5 percent. With two Fed rate hikes in 2019, McBride expects the average five-year new car loan rate to rise to 5.5 percent. The average four-year used car loan rate, he says, could hit 6.4 percent. And for the three-year used car loan, McBride expects the average interest rate to hit 6.25 percent.
Car sales predicted to plunge
The car shopping guide Edmunds is anticipating that car sales will drop to a four-year low with 16.9 million new car sales, down from about 17.2 million in 2017 and 2018.
Holiday sales at the end of 2018 gifted car shoppers with a slight respite from record high interest rates, but in many ways, December was "a curtain call for robust finance deals," says Jeremy Acevedo, Edmunds' manager of industry analysis.
"Rising interest rates will be one of the biggest factors influencing how the auto market fares in 2019," Acevedo says. "Access to cheap credit has been a staple of the post-recession auto market and 2018 marked a tipping point for the industry. Interest rates in 2018 closed more than a point higher than they closed 2017, and rates are only going to continue to trend upward, which poses a real threat to shopper demand as we head into 2019."
Those with poor credit, or subprime buyers, could continue to be moved out of the market as lenders tighten credit, he says. Even those with fair or good credit scores are expected to see interest rates hop.
Car prices climb
One way buyers could save themselves some cash in 2019 is to scale back on their vehicle purchases, McBride says.
"The average amount financed continues to go up," he says, "People continue to stretch into longer and longer loan terms in an effort to squeeze those big payments into their household budgets."
McBride adds: "People's desire to compromise their financial flexibility and pour a lot of money into a depreciating asset just for the sake of driving a nice, new car never ceases to amaze me."
New-vehicle prices rose to more than $36,000 on average in 2018, a 3 percent increase, according to Tim Fleming, analyst for Kelley Blue Book.
"Despite higher interest rates and incentives remaining flat year over year, this was the strongest growth in transaction prices since 2013," Fleming says. "Average transaction prices were boosted in 2018 by tax reform and low unemployment, as well as the rapid ramp-up of Tesla and its Model 3."
Learn more: