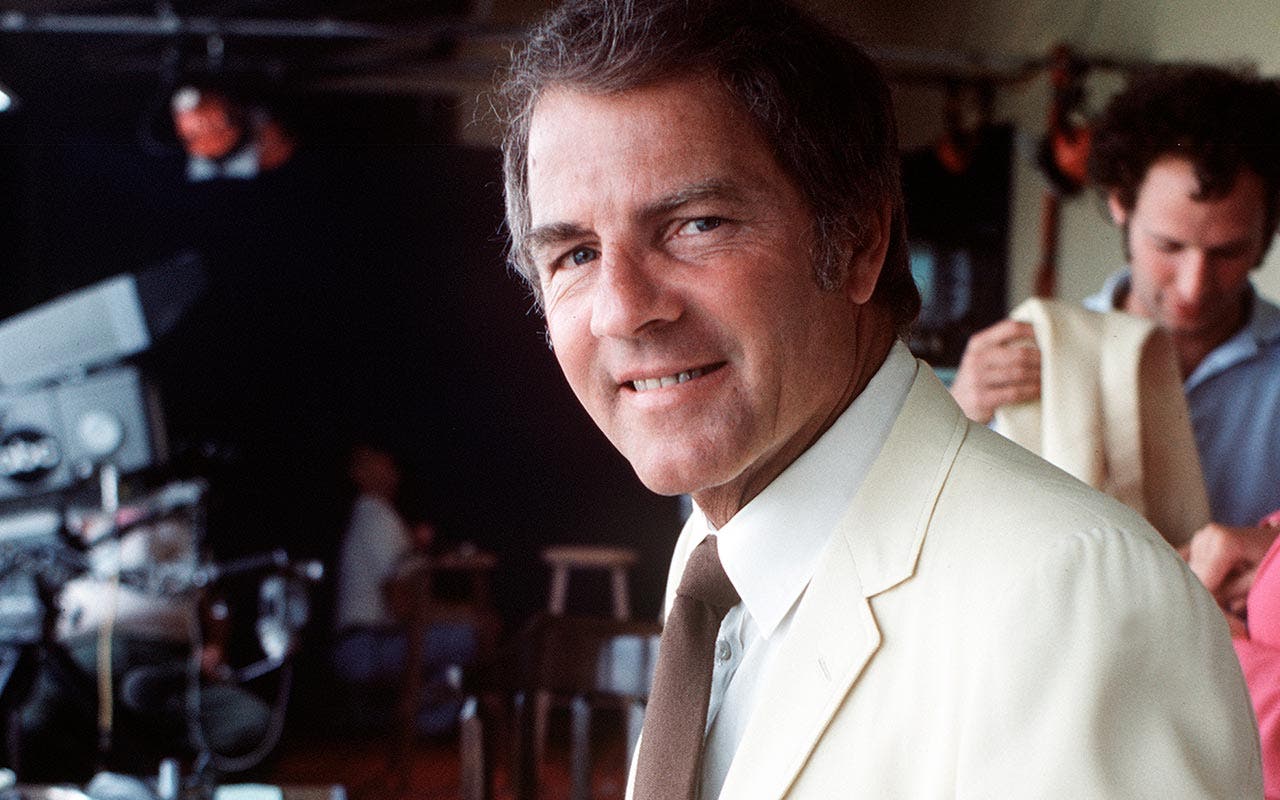 How Frank Gifford's net worth was built
Frank Gifford was part of NFL champion New York Giants in 1956 but may be best known as a sportscaster on "Monday Night Football."
Gifford was drafted by the Giants in 1952. He was voted the team's MVP when he led the Giants to a championship in 1956. Gifford also played in one of the most iconic game in football history, the Colts-Giants championship game of 1958, the first game played in sudden death.
In 1961, Gifford sat out the entire season due to a concussion after a celebrated hit from Philadelphia linebacker Chuck Bednarik. Gifford retired after the 1964 season.
From there, Gifford's broadcasting career began to flourish.. He became a household name as a regular until 1998 on ABC's "Monday Night Football." It was on Monday Night Football that Gifford teamed with Howard Cosell, "Dandy" Don Meredith
He met wife Kathie Lee on the set of "Good Morning America. Gifford died in 2015. As of May 2017, his net worth is $18 million, according to the website ">TheRichest.com.
You can use this net worth calculator to see your net worth.
Frank Gifford
Born: 1930
Birthplace: Santa Monica, California
---
What he's up to now
Gifford died August 2015 from effects of a brain disease that his family believes was the result of football head injuries. He was found to have chronic traumatic encephalopathy (C.T.E.), a degenerative brain disease.
The Gifford family made the diagnosis public so people, including the medical community, would have better awareness of the disease. His wife of 29 years, Kathie Lee Gifford, once known for her "Live with Regis & Kathie Lee" TV fame, is now a co-host on NBC's "The Today Show."
---
Accolades
Though known for his sports achievements, Gifford was also a television personality and was nominated for two Emmy awards. The first was in 1974 for Outstanding Achievement in Sports Programming. The second was in 1976 for Outstanding Sports Personality.
Gifford entered into the Pro Football Hall of Fame in 1977. In 1997, Gifford won the coveted Lifetime Achievement Award from the Sports Emmy Awards. In 2015, Cody Gifford, son of Frank and Kathie Lee Gifford, accepted a posthumous Lifetime Achievement Award for his father from the Broadcasting and Cable Hall of Fame.
Gifford built a considerable net worth, but he's not in the same league as these superstars.