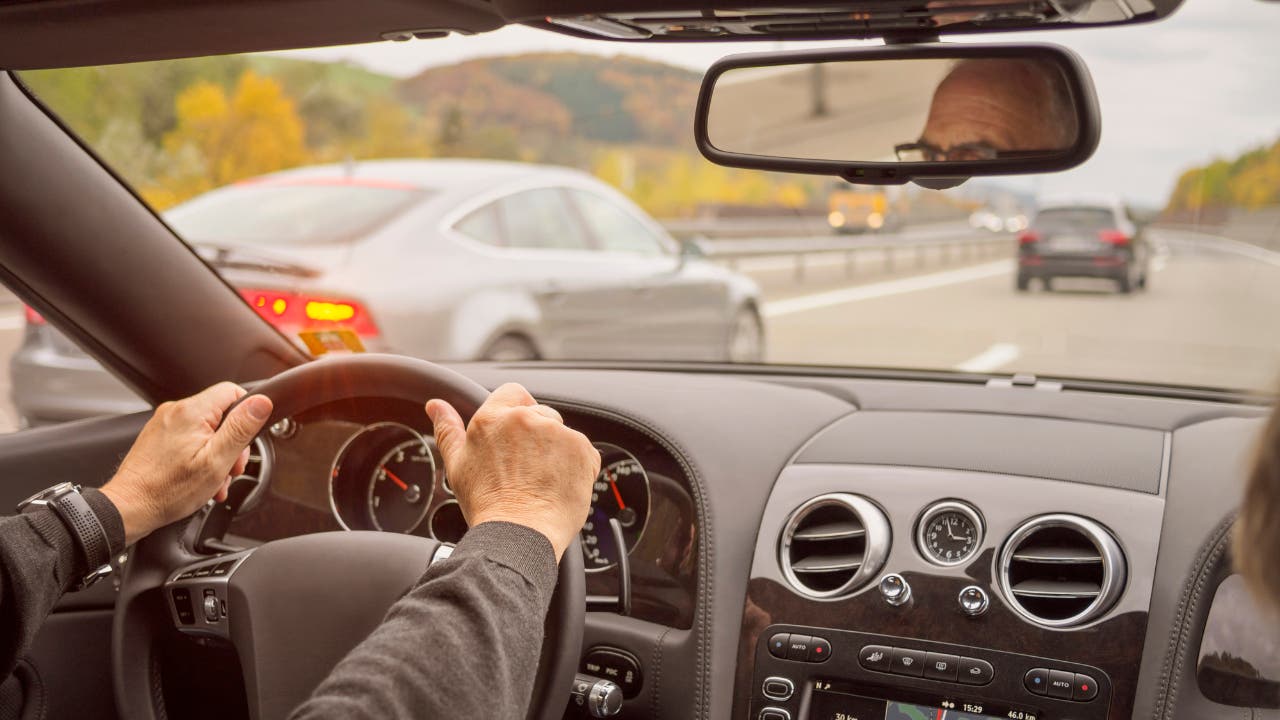 Throughout its history, Allstate has advocated for automobile safety features, such as seatbelts and airbags, lobbying government officials and working with automakers to reduce injuries and fatalities on the road.
Founded in 1931 by General Robert E. Wood, then-president of Sears, Roebuck and Company, Allstate Insurance Company has written insurance policies for almost 90 years. Headquartered in Northbrook, Illinois, and publicly owned since 1995, Allstate began as a mail-order auto insurance company, but quickly expanded its product line.
Consumers now recognize Allstate as a leader in the automobile, home and life insurance industries, but its product portfolio also includes employee benefits, investment services and roadside assistance services.
Allstate insurance coverage options and discounts
Allstate car insurance products include a range of coverages, including:
Collision coverage to pay for damage to your car resulting from an accident
Comprehensive coverage to pay for storm damage or theft
Liability coverage to pay for damage to another driver's car when you are at fault
Medical payments coverage to pay for injuries sustained by you or your passenger in an accident
Uninsured and underinsured motorist coverage to pay for vehicle damage caused by a motorist with insufficient insurance
Sound system insurance to replace damaged or stolen car stereos
Roadside coverage to pay for tire changes, jump-starts or towing
Personal injury protection to pay accident-related expenses such as lost income or funerals
Personal umbrella policies, which help cover at-fault claims that exceed the limits of your liability policy
Rental reimbursement coverage to help pay rental car expenses following an accident
Rideshare insurance to cover ride-for-hire service vehicles such as Uber cars
Classic car insurance to pay the unique expenses of repairing antique vehicles, custom builds and hot rods damaged in an accident
Car insurance for policyholders who drive their cars into Mexico
Allstate offers discount programs to help you reduce your premium, including:
New car discounts for the first owners of vehicles
Multiple-policy discounts for customers who have Allstate homeowners or renter's insurance
Student discounts for unmarried drivers under the age of 25 who maintain qualifying grades or complete a teenSMART® driver education program
Anti-lock brake discounts for equipped cars
Anti-theft device discounts for equipped cars
Early signing discounts for policyholders who sign a contract at least one week before its effective date
EZ pay plan discounts for policyholders who select Allstate's automatic withdrawal option to pay premiums
Allstate eSmart® discounts for policyholders who choose paperless insurance documents
FullPay® discounts for customers who pay their full premium in one payment
Safe driving club discounts for policyholders who meet safe driver requirements
Allstate insurance ratings, reviews, customer satisfaction and complaints
Each year, J.D. Power and Associates conducts a survey of U.S. car insurance providers, ranking companies by price, claims handling, products, billing, customer interaction and overall customer satisfaction. In its 2019 U.S. Auto Insurance Study, Allstate car insurance ranked highly in many U.S. regions:
1st in the Florida region.
2nd in the Texas region, above average.
3rd in the Central region, above average.
3rd in the Southwest region, above average.
4th in the New England region, above average.
5th in the New York region, above average.
6th in the Northwest region, average.
11th in the California region, below average.
12th in the Mid-Atlantic region, below average.
14th in the North Central region, below average.
15th in the Southeast region, below average.
The Better Business Bureau awards Allstate an A+ rating, its highest. The BBB rates companies based on size, number of complaints, response to complaints, promptness in handling complaints and efforts taken to resolve complaints.
According to Allstate insurance reviews, customers file complaints with the BBB for various reasons. Some disagree with Allstate's conclusion on responsibility for auto accidents, or on the amount of shared responsibility applied to liability. Others complain of unresponsive agents, while some believe claim payments are too low for auto repairs or storm damage to homes. Some customers file complaints alleging slow agent response in evaluating claims.
In 2016, the San Diego County [California] District Attorney's Office, filed a lawsuit against Allstate for presenting misleading television advertising. In the complaint, the DA alleged Allstate promoted an "accident forgiveness" program in its advertisements that was not available to California policyholders. In the court's final judgement, Allstate did not admit liability, but agreed to pay $600,000 in penalties and investigative costs.
Reasons why Allstate is a great option
Allstate enables policyholders to file claims online, through its call center or with a local agent. With Allstate's mobile app, available for iOS and Android devices, policyholders can track claims, contact an agent, access policy documents and request roadside assistance.
Allstate's multiple-policy discount makes its auto insurance a great option for people who have Allstate homeowners or renter's insurance. Parents of high school and college students can take advantage of Allstate's student discounts and senior citizens can enjoy savings for good driving records.
Automobile owners in regions where Allstate ranks among J.D. Power's top ten can rely on Allstate auto insurance as a reliable coverage choice. Consumers in regions where Allstate ranks low, or in locales where Allstate insurance reviews reflect poor performance, might choose to consider other companies.
In Alameda, California, a 30-year-old female with no traffic violations can purchase Allstate liability coverage for an estimated $980 per year, according to the California Department of Insurance. In comparison, Geico charges an estimated $615, and Farmers Insurance $1,075, for the same or similar liability coverage.
AM Best rates Allstate an A+ (Superior) company for its financial strength, which reflects its ability to pay claims, even after major natural disasters. In 2018, Allstate ranked 4th in direct premiums written in the United States, according to the Insurance Information Institute.
Additional policies offered by Allstate
In addition to car insurance, Allstate also offers:
Homeowners insurance
Renters policies
Condominium insurance
Motorcycle coverage
Business insurance
Landlord policies
Pet insurance
Motorhome, ATV and snowmobile coverage
Event insurance
Frequently asked questions
What do I need to get a quote from Allstate?
You can get a car insurance quote by submitting a request on the Allstate website or by contacting an Allstate agent. To provide a quote, an agent will need to know the make and model of your vehicle, your location, your age, the number of miles you drive annually and information about previous traffic violations, if any.
How do I file a claim with Allstate?
Allstate allows you to file a claim on its website, by calling its nationwide call center at 1-800-ALLSTATE or by contacting your Allstate agent.
Does Allstate offer discounts to current policyholders who need additional insurance?
Yes. If you already have Allstate homeowners or renter's coverage, you may qualify for reduced rates by bundling your policies.
How can I find a local Allstate agent?
The Allstate website provides an agent directory, which enables you to search for an agent by name, ZIP code or city and state. Or, you can call Allstate at 1-877-810-2920.