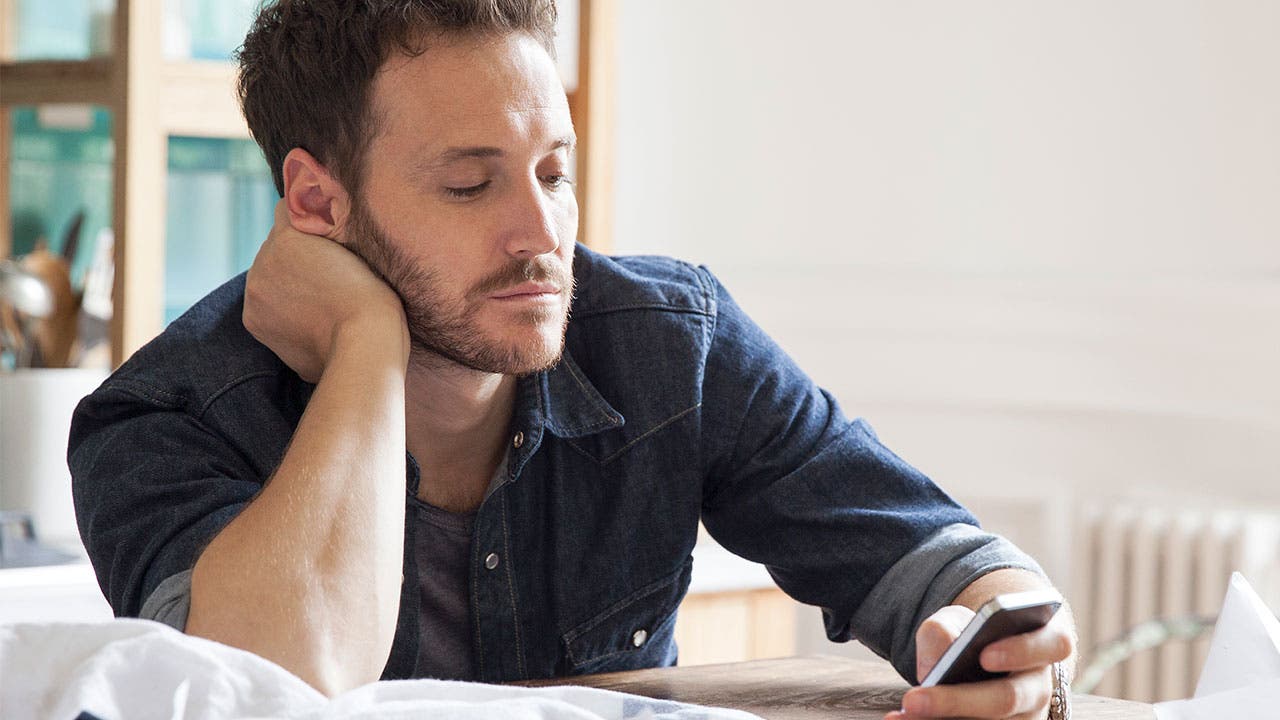 Welcome to tax filing season. Whether this annual exercise excites you or causes feelings of dread probably has a lot to do with whether you expect to receive a refund when the Internal Revenue Service processes your tax return.
If you do expect to get money back from the IRS this year, you probably have one big question: When will my tax refund show up in my bank account or mailbox?
Thankfully, you can track the status of your federal tax refund without sitting on hold for a long time. Here's how:
Tracking the status of your federal tax refund
In 2003, the IRS introduced a tool that allows taxpayers to track the status of their refunds electronically.
Using this online tool, dubbed "Where's My Refund?," you can virtually follow your tax return from receipt to completion. You can also download and install the IRS2Go app on your mobile device.
As soon as 24 hours after you e-file your return (or four weeks after mailing your paper return), you can use "Where's My Refund?" or IRS2Go to get information about the status of your return.
After logging in and entering the required personal data, you'll encounter one of these three status settings:
Received: This means the IRS has your tax return and is processing it.
Approved: This means the IRS has completed the processing of your tax return and your refund is being prepared. Once ready, the money the IRS owes you will be sent to your bank (if you opted for direct deposit) or mailed to you directly.
Sent: This means the IRS has electronically submitted the refund to your bank or your check is in the mail.
How long does the IRS take to issue a refund?
The IRS issues most refunds in less than 21 calendar days. That doesn't mean, however,  you should count on your refund to hit your bank account or mailbox within three weeks.
If you chose to receive your refund electronically, it will likely take additional time for your bank to post the refund amount to your account. The IRS advises that you wait five days after your refund has been sent before checking with your bank.
Reasons your tax refund might be delayed
In some cases, it might take longer than 21 days for the IRS to process your refund. Several issues might cause a delay, including:
Your tax return includes errors
The tax return you submitted is incomplete
You are a victim of identity theft or fraud
Your tax return includes a claim for an Earned Income Tax Credit or Additional Child Tax Credit
You submitted a Form 8379, an Injured Spouse Allocation, which could take the IRS up to 14 weeks to process
The tax return requires further review
Ways to (potentially) speed your refund
There isn't much you can do to speed the processing of your tax return. However, the IRS suggests two options that could reduce your wait:
File your tax return electronically.
Request your refund to be delivered by direct deposit.
Avoid snail mail on both the front and back of the tax-filing process. It might get your refund – and your cash — back in your hands a little sooner.
Tracking amended tax returns
Filing an amended tax return is seldom much fun. Yet if you do have to file an amended return for any reason, the good news is you'll still be able to track its status online.
When should you call the IRS?
The IRS' online tools are all most people will need to track that status of a refund. Yet there are a few circumstances where you might need to pick up the phone and give the IRS a call. These include:
"Where's My Refund?," "Where's My Amended Return," or IRS2Go directs you to call.
It's been more than 21 days since you filed electronically (more than six weeks for paper filers) and you're anxious to know the status of your refund.
It's been more than 16 weeks since you mailed an amended return.
Keep in mind, calling the IRS will not speed the processing of your refund. Per the IRS, if you're eager to know when your refund will be arriving, you're better off using the "Where's My Refund," IRS2Go, or the "Where's My Amended Return" tool. Statuses are updated daily, often in the evening.
Remember, phone representatives at the IRS can only research the status of your refund 21 days after you file electronically, or six weeks after you mailed a paper return (16 weeks for amended returns).
Learn more: