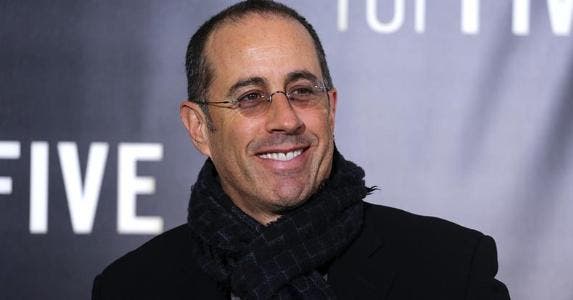 © Erik Pendzich/Demotix/Corbis
Jerry Seinfeld
Net worth: $860 million (as of September 2015)
Year of birth: 1954
Education: Queens College
---
How Jerry Seinfeld built his net worth
After spending nearly 15 years as a stand-up comedian, appearing regularly on "The Tonight Show Starring Johnny Carson" and "Late Night With David Letterman," Jerry Seinfeld created the TV pilot for "Seinfeld" along with Larry David. The "show about nothing" aired for 9 years, with Seinfeld starring in his own creation. The show certainly accounts for the vast majority of Jerry Seinfeld's net worth and has made him one of the wealthiest entertainers in the industry. In fact, each year Seinfeld pulls in several million dollars in syndication deals. In 2015 alone so far, he's brought in $36 million, according to Forbes. Meanwhile, the show has raked in around $2.7 billion.
Want to see how you stack up? Use Bankrate's net worth calculator to calculate your net worth.
---
What he's up to now
Even though the final episode of "Seinfeld" aired in 1998, Jerry Seinfeld has kept busy, putting out "Bee Movie" in 2007 and debuting his online TV series "Comedians in Cars Getting Coffee" in 2012. Hulu also picked up the rights to the entire "Seinfeld" catalog in 2015 for a hefty $160 million deal. Seinfeld continues to do stand-up and draws a substantial crowd at every show.
---
Accolades
Along with being one of the most recognizable celebrities around, Seinfeld has ranked twice on the Forbes Celebrity 100. In 1994, he won a Golden Globe for "Seinfeld" for Best Performance by an Actor in a TV Series — Comedy/Musical. He's been nominated for a Golden Globe on 3 other occasions, and he won an Emmy in 1993 for "Seinfeld."