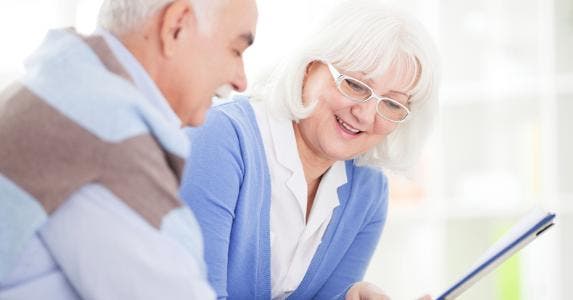 Dear Senior Living Adviser,
I am soon to come into around $60,000 from a bequest. I am 68 years old and my husband is almost 72. I need help with putting this money where it will do us the most good. Where is the best place to put it?
— Rose Return
Dear Rose,
To decide whether to save or invest the bequest, you have to ask yourself a few questions. The first is: What do you need this money to do for you and your family financially?
Do you need the money to supplement your other sources of retirement income? Do you want this money to be an emergency fund? Or, do you have all of your financial ducks in a row so that this money can be used for fun things you wouldn't otherwise be able to afford, including gifting all or part of the money to family or charity?
Gifting the money can become an issue if you need to apply for Medicaid in the next five years. Medicaid will consider gifts made in the five years prior to you applying in determining when you become eligible for Medicaid benefits. It can create a penalty period of delay in your eligibility.
The second question is: What is your risk tolerance? You need to consider your capacity and willingness to take on investing risk. For example, if investing the money in the stock market will cause you to lose sleep, you need to invest more conservatively.
Bankrate has a quiz that will let you test your risk tolerance for free.
The last question is: How does investing this money change your overall asset allocation? Ideally, the $60,000 is only one part of your retirement savings. How is the rest of your portfolio invested? How would the inclusion of this $60,000 influence you to change your asset allocation?
OK, those are the big-picture questions. If you're receiving Social Security and pension benefits, those payment streams act like an annuity. The Social Security payments are inflation-indexed. The pension payments may or may not be inflation-indexed. Some financial experts say you should consider these payment streams as the equivalent of bond investments, but I'm more comfortable comparing them to fixed annuities that may be inflation-indexed.
How your other retirement savings are invested and the type of products they're invested in will influence your decision on how to invest the $60,000 bequest. The point is, you don't want to make the decision on how to invest the bequest as a stand-alone decision; you want to consider the big picture and how this investment fits into your portfolio.
If you're facing analysis paralysis and can't decide, then it's time to call in a pro. Hire a fee-only financial planning professional and pay for a few hours of his or her time to help you make this investment decision. Good luck. Write back and tell me what you decided.
Ask the adviser
To ask a question of Dr. Don, go to the "Ask the Experts" page and select one of these topics: "Senior Living," "Financing a home," "Saving & Investing" or "Money." Read more Dr. Don columns for additional personal finance advice.
Bankrate's content, including the guidance of its advice-and-expert columns and this website, is intended only to assist you with financial decisions. The content is broad in scope and does not consider your personal financial situation. Bankrate recommends that you seek the advice of advisers who are fully aware of your individual circumstances before making any final decisions or implementing any financial strategy. Please remember that your use of this website is governed by Bankrate's Terms of Use.