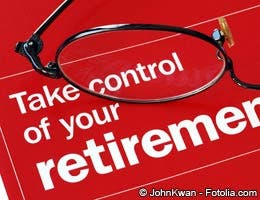 Retirement plans for small businesses
Do you work for a small business that offers no retirement plan? Are you self-employed and so busy that you're (regretfully) putting your retirement plans on the back burner? Do you own a small business and want to provide a retirement plan for your employees? You've come to the right place.
Retirement plans provide a tax-advantaged way to grow wealth for retirement. A well-designed retirement plan can help attract and retain talented employees and give the employer the satisfaction of knowing they've helped their employees — as well as themselves — toward a financially sound retirement.
There's a host of different plans available for businesses, and each comes with its own set of rules. Some are dead easy to implement; others are more complicated. Some are qualified plans and others are nonqualified plans. Qualified plans meet certain government requirements and offer tax benefits to both the employer and employee. Conversely, nonqualified plans are not eligible for tax-deferral benefits, and they're generally geared to the top brass.
We focus on qualified plans, of which there are two basic kinds — defined benefit plans and defined contribution plans. Read on to learn about 10 types of retirement plans for small businesses.