Questions to ask before refinancing a vacation home
What's the downside of having a vacation home?
Having a vacation-home mortgage.
If you're considering refinancing a vacation home, it's smart to make a list of what you want to get from the transaction before you even start shopping. Keep those goals front and center when you shop.
"The whole value of refinancing is to lower your monthly costs," says Barry Zigas, housing director for the Consumer Federation of America.
And when it comes to how long it should take you to recoup the cost of a refi, "There's no obvious right answer," Zigas says. "It depends on your personal situation."
Here's what you need to know to get ready to refinance your vacation home.
Am I prepared for the paperwork?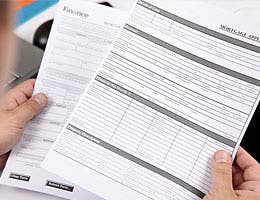 A potential lender will often request two years' worth of income records, two months' bank statements, your credit reports and an income analysis, says Patti Frank, vice president for Americana Mortgage Group, based in Manhasset, N.Y. "A lot more paperwork is required these days in lending than was ever required in the past," she says.
"It's always good to have compensating factors, like good credit scores and money in the bank," Frank says.
Your debt-to-income ratio — the ratio of your total debts to pretax income — is an important measurement of affordability. Frank says most lenders don't want borrowers to stretch past a 40 percent debt-to-income ratio.
In some cases, a lender will go to 45 percent, says Carl Noriega, president of the Florida Association of Mortgage Professionals.
Lenders often want at least two months' worth of payments, taxes and insurance in the bank, says Matt Hackett, underwriting and operations manager for Equity Now, a direct mortgage lender in New York City. They'll want a list of assets, too.
If everything runs smoothly, refinancing takes about the same amount of time as a regular mortgage — in normal times, about 30 to 45 days, Noriega says.
How much equity do I have?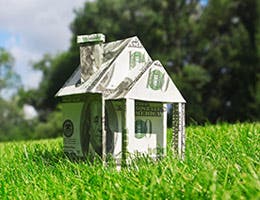 The big question for any potential refinancer: How much equity (if any) do you have?
You don't find out just how much equity you truly have until the lender's appraisal comes back about halfway through the loan underwriting process. So when you self-assess equity before loan shopping, be ruthless.
If you study comparable properties (or get someone to do it for you), make sure they really are comparable, with similar age, size and composition. No extra bedrooms, bathrooms or upgrades.
Consider recent sale prices only, not asking prices or old sales. And that foreclosure down the street that's just like your place? Count it.
How many mortgages do I have on that house?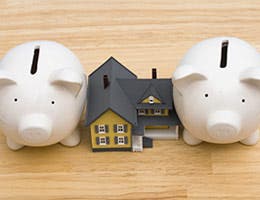 If you have more than one mortgage on your vacation home, refinancing gets more complicated.
Unless both your mortgages were made simultaneously and used exclusively for buying that home, rolling two mortgages into one when you refinance is often classified as a cash-out refinance, Hackett says. With a cash-out transaction, lenders want to see more equity in the home, Hackett says.
In Florida, that often means at least 25 percent equity — and guidelines are similar across the country, Noriega says.
Instead of consolidating two loans, you could pay off the second mortgage before you refinance. Or you could refinance only the first mortgage, if the second mortgage lender will allow it, in a process called subordination.
Without subordination, a lender won't refinance your first mortgage, Frank says. And not every second-mortgage holder will agree to subordinate, she adds.
What kind of borrower am I?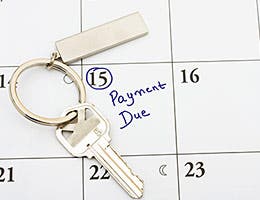 Late mortgage payment in the past year? "You're going to have a very hard time refinancing," Frank says. Even if you can, those rates are not going to be as attractive, she says.
If you've had a short sale in the last two or three years, that could hurt you, Noriega says.
These days, lenders want to see that your salary — not your investments or savings — will be enough to make the payments, Frank says.
If you plan to refinance around the same time as a career change or retirement, you'll have more loan options if you refinance before that salary flow is disrupted, says Michael Moskowitz, president of Equity Now.
Should I get the loan locally or back home?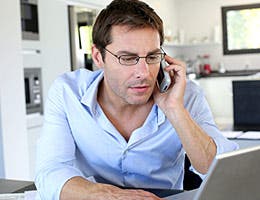 A logical place to start shopping is the institution that made the initial home loan.
Then shop around just "like anything else," says Stanley D. Smith, professor at the University of Central Florida.
Talk to real estate and lending pros in the area where the vacation home is located, he says. They're going to have the best idea of the current local market and property values. Ask them for advice.
Compare that to the options you find where you live year-round, Smith says.
Wherever you get your prospects, do your own due diligence on the institution you ultimately select, rather than relying on someone else to do it for you, says Joshua Stein, a commercial real estate attorney in New York who refinanced his own vacation home not long ago.
And get at least three bids on a loan, Smith advises. It doesn't guarantee you the best price, "but you'll know if something's out of line."
Do you have a breakdown of refinancing costs?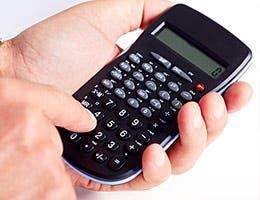 When you ask, "What's this going to cost me?" you deserve a straight answer. Preferably with a spreadsheet to back it up.
"It usually costs to refinance," Smith says. So-called no-cost refis have fees built into the loan.
Ask the potential lender to itemize the fees and explain them all, Frank advises.
Want to save some additional money? If your vacation home's property taxes are saved in escrow, get that money reassigned to the new mortgage, Frank says. Not all lenders do it automatically, she says.