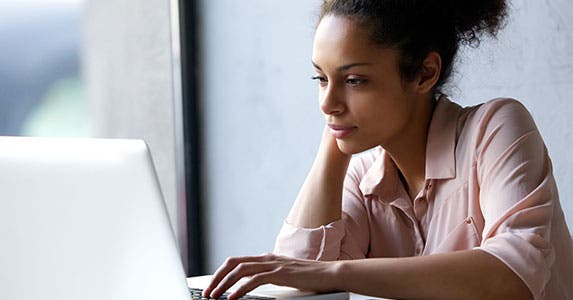 Think you're ready to live on your own?
Living with your parents or sharing a space with roommates can get a little frustrating at times, and you may find yourself wanting to break free and fly solo.
But there's a lot that can come along with moving into your first apartment. The furniture, the utilities — and don't forget the rent.
"It is not only emotionally trying, but financially challenging as well," says Corey Fick, the 20-something founder of the personal finance blog 20's Finances. "Some of the expenses that young adults incur when moving into their own apartment arise unexpectedly."
Don't neglect 'the boring stuff'
It's important for millennials to take care of the "boring stuff" before moving on to the fun of finding the perfect place, says Jonathan Fox, a professor and director of financial counseling at Iowa State University.
"We're tempted to just go out and see the apartments and make a decision based on what's available and not doing some of the upfront things," such as establishing a budget and considering the slew of costs you'll face when living on your own, he says.
Be prepared when you take that leap by considering the following four frugal tips for your first apartment checklist.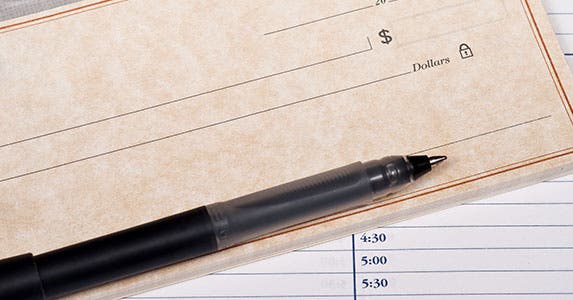 How much rent can you really afford?
First things first: Before you sign a lease, make sure you can write that check on the first of every month without breaking the bank.
A general rule of thumb is that rent should amount to no more than 30 percent of your income, but in some cases it's likely that you'll need to pay more — especially if you live in a big city, says Fick.
"I typically say under 50 percent, depending on where you live," he says.
Have some money in the bank
But if your credit indicates you're already overextended, you may have trouble finding a landlord who will take you, says Seija Goldstein, general manager of My First Apartment, an online guide for new renters.
"(Young people) need to know that their credit rating has an impact on their chances to rent," Goldstein says.
Have at least three months' worth of living expenses saved up when you move into your place, she adds.
"That comes often as a shock" for many millennials, she says.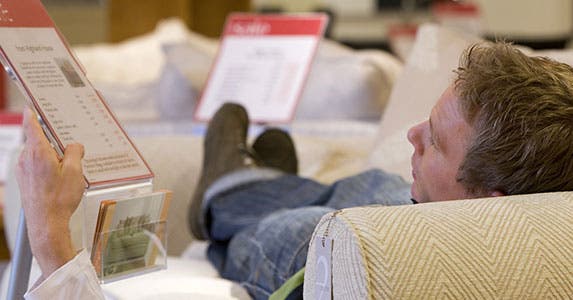 Furnishing the place: What's the rush?
Your apartment doesn't have to look like the community's model when you first move in.
As you make your way through your first apartment checklist, worry less about impressing your friends and more about being financially responsible, Fox says.
"You go out and get everything that's new or you think is going to be seen better in the eyes of others," he says, "(but) no one really cares — it's your place."
Just start with a few basic pieces
You should be concerned only with securing three pieces of furniture by the time you're handed the keys to your new digs, says Goldstein. "When they move in, basically they will need a place to sleep, they will need a place to sit down and they will need a place to eat."
Fick advises millennials to take their time and mind their money with everything else.
"I would encourage people not to get in a hurry to furnish their apartment because some of the best deals are those that you wait for," he says.
Goldstein recommends checking Craigslist and local thrift stores for affordable used furniture.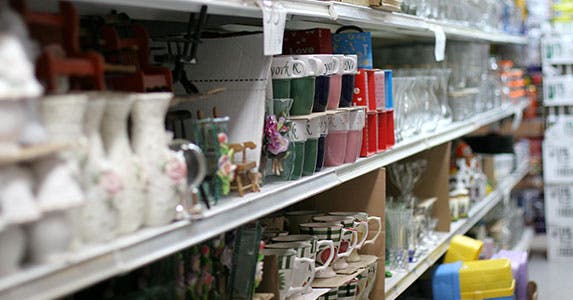 Buy the basics at a bargain
Instead of getting consumed with choosing an awesome sofa and other big-ticket items for your apartment, consider the bare necessities.
"Most people know to prepare for buying furniture for the apartment but forget about small kitchen appliances, light fixtures or many other small accessories," Fick says.
Among the items you'll need to purchase when you first move in: a garbage can and cleaning supplies, says Goldstein.
Shop dollar stores and secondhand shops
"We always recommend that (people) check out their local dollar store," she says. "Ten dollars will go a very long way in that kind of store."
And be open to secondhand items, Fox adds, including "whatever (your) parents are willing to give up."
"Even though you're transiting to be more independent, allow it to be a phase-in of transitioning from student life or living with parents, to a lifestyle that your income can catch up to," he says.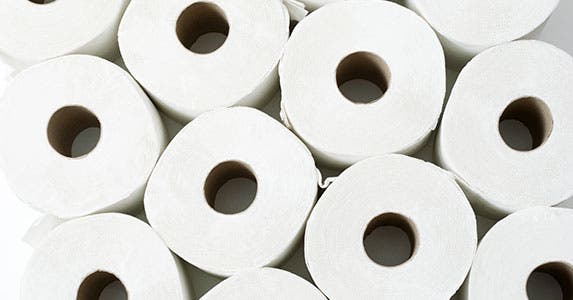 Don't forget your other expenses
Some first-time renters make the mistake of overlooking basic living expenses beyond rent, such as electricity and laundry services, Goldstein says.
"Toilet paper doesn't appear in your bathroom like it does at (your parents') home," she says. "My son used to always come to visit and leave with toilet paper and paper towels because those were not the kinds of things that he understood that he needed to plan to buy."
And what about that empty fridge?
Don't forget about renters insurance. Your landlord isn't responsible for protecting your belongings.
And there's one thing Goldstein considers the "biggest money hole of all" for millennial renters.
"They tend to spend far too much on eating out and takeout," she says. "Learning to (grocery) shop and cook is a huge money-saver."