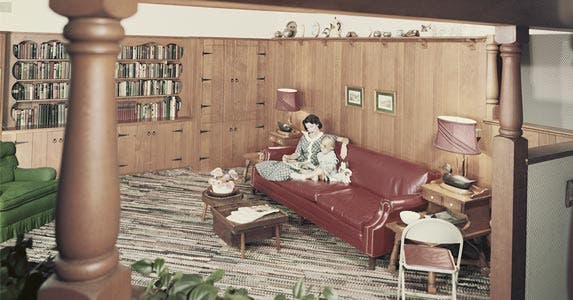 Do you ever have deja vu?
Not everything old is new again.
But just like Sinatra-style hats and skinny ties, some classic home features are timeless. From glass bricks to free-form pools, midcentury glamor is back.
And those midcentury modern homes "are (some) of our hottest houses now," says Pat Vredevoogd Combs, past president of the National Association of Realtors and Realtor with Coldwell Banker AJS Schmidt Realty in Grand Rapids, Michigan.
As a result, builders are incorporating some of those design features into new homes, she says.
What's old is new
"We're seeing people ask for a contemporary look, from the '50s," says Combs.
Look for clean lines, smaller and more organized spaces, and energy efficiency. "We're going back to usability. Not froufrou stuff — a clean look," she says.
Tastes are regional, too, says Ron Phipps, principal with Phipps Realty of Warwick, Rhode Island, and past president of the National Association of Realtors.
"While there are features that come back and have a great resurgence, they're very influenced by geography," he says.
And if you're already ready to shop for a mortgage, find the best deal today by searching Bankrate.com.
Some things happen over and over again, as in the movie "Groundhog Day." These 8 home features were big in decades past and are hot again.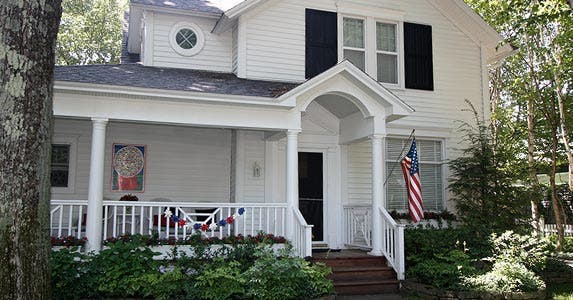 Porches
Kathryn Donohew Photography/Moment Mobile/Getty Images
"Porches fell out of vogue 10 years ago," Phipps says. Homes either didn't have them or there would be a small, token porch as a design element — not to actually use, he says.
Fast-forward to today when, "Porches are back in a big way," he says. "And the porches that are being built today are built for function. They're deep, and they're wide."
If there's a great view, you might find rocking chairs on the front porch.
A modern twist: Privacy-loving homeowners might have a large porch in a more private part of the house — on the side or in the back, Phipps says.
Look for details such as elaborate inlaid flooring, composition flooring, and mosaics.
Need cash to renovate your house with cool, new (but old) amenities? Shop Bankrate, and compare rates on home equity lines of credit today.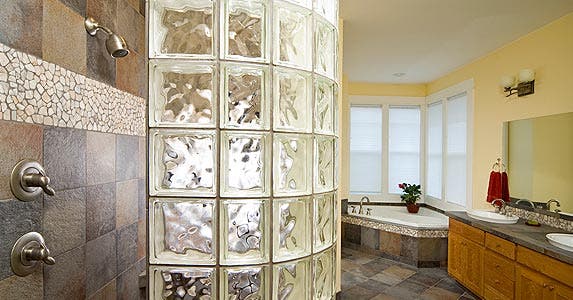 Glass blocks
Ross Chandler/E+/Getty Images
In midcentury modern homes, glass blocks are used for everything from windows to basements and decorative elements in the home, Combs says.
"Today, you see it more in showers … a shower wall of glass blocks or decorative accessories with (glass) brick," she says.
Another accent that's back: vertical brick. In the '40s, '50s and '60s, many homes used light-colored vertical bricks both outside and inside around fireplaces, says Combs.
These days, homeowners, designers and builders are using them for flooring, she says.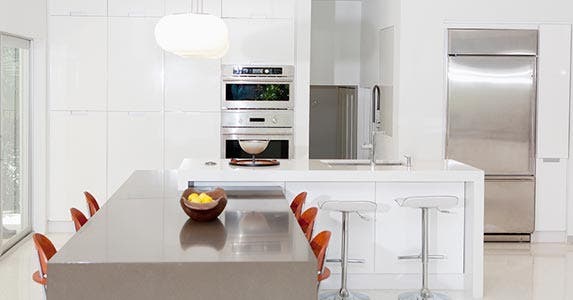 Farm sinks and white cabinets
Camilo Morales/Blend Images/Getty Images
The farm sink "is a real throwback," says Cindy Bowman, listing agent with Keller Williams Realty in Charlotte, North Carolina. "It's very popular now, and that's purely an aesthetic thing," she says.
The other thing that's again popular in modern kitchens: simple, white cabinets.
"Fifteen years ago, white cabinets were out," says Bowman. "Now people want that white kitchen."
People want a simple look, she says. Less chic and busy, more Pottery Barn and Restoration Hardware, she says.
"And subway tiles are back, especially in the kitchen," says Bowman. And throughout the house, "Everything's gotten simpler."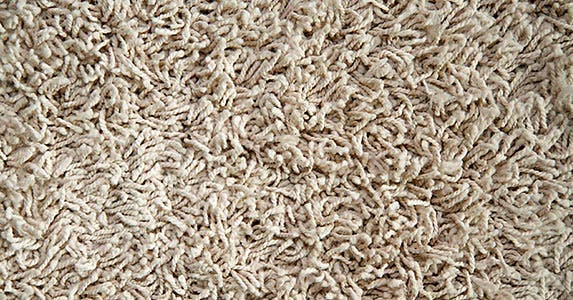 Shag carpets and dark wood trim
RyanJLane/E+/Getty Images
This isn't your parent's shag carpet.
Instead, look for a shag that's shorter and fuller than the 1970s style, says Combs. And you'll see versions with variegated colors — a few close shades of the same hue — so that it appears to have slight flecks in it, she says.
We're "just getting away a little from plush carpet that's all the same color" and tends to show dirt and wear, Combs says.
What you won't find: that dated, 1970s scraggy shag. And no orange or avocado, she says.
Another flashback from the disco era? Dark paneling.
Years ago, that dark paneling was all the rage for lining entire rooms, Combs says. Builders and homeowners also used it as trim — especially in combination with wrought iron for a Mediterranean look, says Combs.
These days, you won't find an entire room decked out with dark paneling, but you might see it used as an accent wall or as trim — this time without the wrought iron, she says.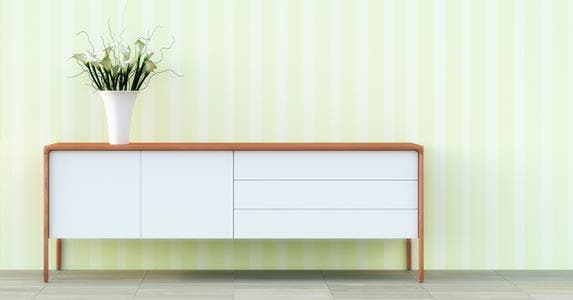 Wallpaper
Westend61/Getty Images
Another blast from the past: wallpaper.
But the modern twist is that we're seeing more geometric patterns and metallics, says Kerrie Kelly, designer and founder of Kerrie Kelly Design Lab.
And another modern invention — digitally printed paper — "allows for large printed murals," Kelly says. "There's a lot more customization."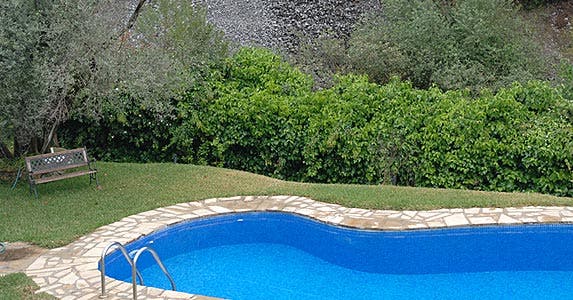 Freeform pools and fireplaces
thepurpledoor/Moment/Getty Images
Freeform pools are making a comeback, Phipps says. And in some warmer climes, "They never went out of style," he says.
"People are spending the money for entertainment space in the yard," Phipps says. "It's not an afterthought. The outdoor barbecue or rear fireplace in the last 10 years has become really popular."
Another feature that's hot — literally — for interiors? Wood-burning fireplaces, Bowman says, because wood-burning fireplaces cost less to run than gas fireplaces, and they generate heat.
Personal loans can be used to finance any home improvement — even a pool. Check your rate today.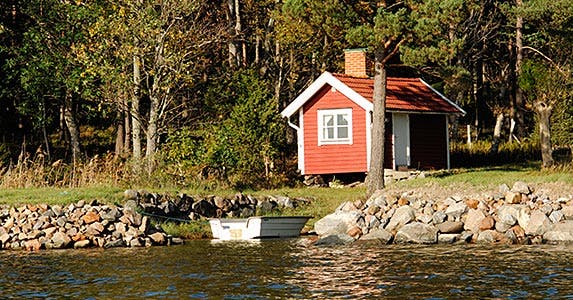 Smaller, more practical spaces
Phillip Laurell/Getty Images
"People are going away from the ginormous house," Bowman says.
Homeowners instead want smaller spaces — as evidenced by the popularity of micro- and minihouses, she says. Also high on their list: rooms and homes that are energy- and spatially efficient, she says.
"There's been a cultural shift," says Bowman. "Bigger is not always better, and energy efficiency is a big deal."
Look for less square footage, with clean lines and plenty of organizational features, such as shelves, closets, and closet organizers.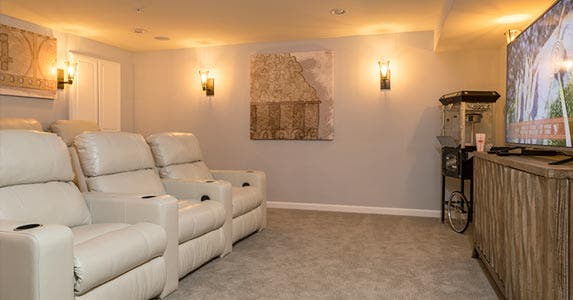 Rec rooms
The Washington Post/Getty Images
This one's back with a vengeance. The difference this time: Instead of an old couch and a pool table shoved in the basement next to the water heater, homeowners are spending some money to finish off these rooms in style and turning them into 2nd great rooms, says Phipps.
Look for wet bars, built-in entertainment and sound systems, home theaters, and flooring that stands up to wear and still looks great (such as indoor/outdoor carpet or tile).
And families aren't afraid to personalize these spaces; one family turned their basement into a computer lab and video-editing bay, Phipps says.
When you find the right house, shop for a mortgage on Bankrate.com.