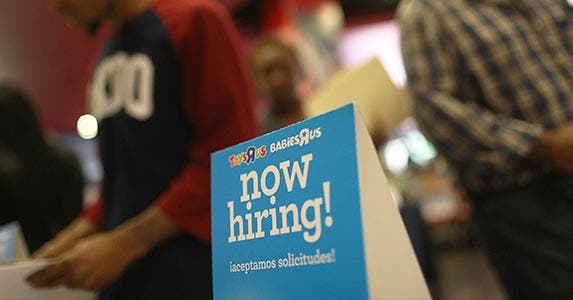 Federal Reserve officials finished their December meeting by announcing an increase in a key interest rate — only the second rate hike since the Great Recession. Policymakers rolled out their decision with a statement written in their usual head-scratching style. Take a look at what the Fed said, and see how we translate — so you can understand what it means.
What the Fed said:
Information received since the Federal Open Market Committee met in November indicates that the labor market has continued to strengthen and that economic activity has been expanding at a moderate pace since mid-year.
Job gains have been solid in recent months and the unemployment rate has declined.
What the Fed meant:
The economy (unlike just about everything else) is looking pretty good these days. Real GDP growth increased to 3.2 percent year-over-year in the third quarter, which is not too shabby.
We've been adding an average of about 176,000 jobs a month over the last three months. That pace isn't quite what it was back in June, but it's not bad at all, especially with unemployment already pretty low, at 4.6 percent.
---
What the Fed said:
Household spending has been rising moderately but business fixed investment has remained soft.
What the Fed meant:
U.S. consumers are getting into the holiday spirit by blowing tons money on stuff they'll have forgotten about or will have thrown away in three months. But businesses are still grinching it up.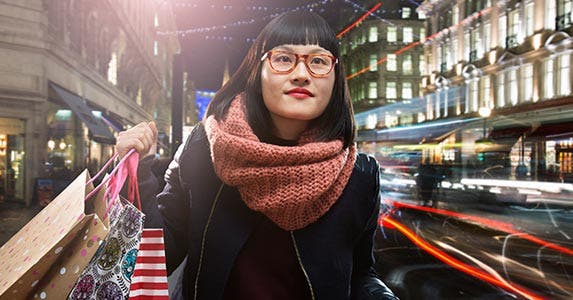 Betsie Van der Meer/Getty Images
---
What the Fed said:
Inflation has increased since earlier this year but is still below the Committee's 2 percent longer-run objective, partly reflecting earlier declines in energy prices and in prices of non-energy imports. Market-based measures of inflation compensation have moved up considerably but still are low; most survey-based measures of longer-term inflation expectations are little changed, on balance, in recent months.
What the Fed meant:
Cheap energy and imports have been keeping a lid on inflation. But prices have been creeping up since the election, especially since the election of a certain person who made certain promises about spending $1 trillion dollars on infrastructure and cutting taxes simultaneously. Not that we pay attention to politics.
---
What the Fed said:
Consistent with its statutory mandate, the Committee seeks to foster maximum employment and price stability. The Committee expects that, with gradual adjustments in the stance of monetary policy, economic activity will expand at a moderate pace and labor market conditions will strengthen somewhat further.
What the Fed meant:
We're still feeling pretty confident in our ability to bring interest rates back to normal levels without either going too fast and tanking the labor market or going too slow and letting inflation get out of hand.
---
What the Fed said:
Inflation is expected to rise to 2 percent over the medium term as the transitory effects of past declines in energy and import prices dissipate and the labor market strengthens further.
What the Fed meant:
We've been wanting to see more inflation over the last few years, and now we're getting closer to our 2 percent goal.
---
What the Fed said:
Near-term risks to the economic outlook appear roughly balanced. The Committee continues to closely monitor inflation indicators and global economic and financial developments.
What the Fed meant:
We're keeping a close eye on the markets, and sure, the risks "appear balanced." But who knows anything in 2016? We're just trying to get through the rest of the year like the rest of you people.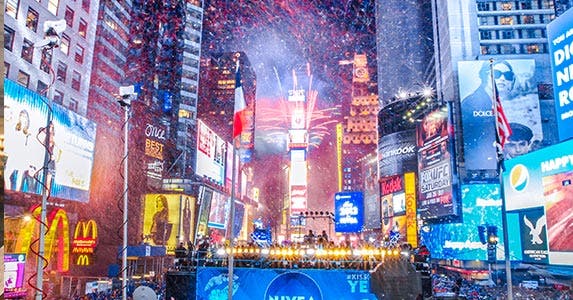 Evan Semones – cosmophotography/Getty Images
---
What the Fed said:
In view of realized and expected labor market conditions and inflation, the Committee decided to raise the target range for the federal funds rate to 1/2 to 3/4 percent. The stance of monetary policy remains accommodative, thereby supporting some further strengthening in labor market conditions and a return to 2 percent inflation.
What the Fed meant:
We're finally giving the more inflation-phobic committee members the rate hike they've been bugging us about all year, and not just because they refused to refill the coffeemaker until they got one. The fact is, we're getting close to full employment, and price inflation is picking up, and that means it's time to hike again. The new rate is a range between 0.5 percent and 0.75 percent, which is still incredibly low by historical standards.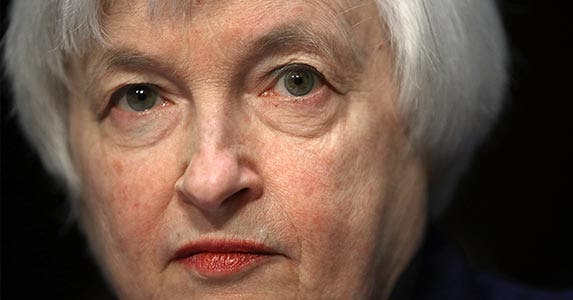 Win McNamee/Getty Images
---
What the Fed said:
In determining the timing and size of future adjustments to the target range for the federal funds rate, the Committee will assess realized and expected economic conditions relative to its objectives of maximum employment and 2 percent inflation. This assessment will take into account a wide range of information, including measures of labor market conditions, indicators of inflation pressures and inflation expectations, and readings on financial and international developments. In light of the current shortfall of inflation from 2 percent, the Committee will carefully monitor actual and expected progress toward its inflation goal.
The Committee expects that economic conditions will evolve in a manner that will warrant only gradual increases in the federal funds rate; the federal funds rate is likely to remain, for some time, below levels that are expected to prevail in the longer run. However, the actual path of the federal funds rate will depend on the economic outlook as informed by incoming data.
The Committee is maintaining its existing policy of reinvesting principal payments from its holdings of agency debt and agency mortgage-backed securities in agency mortgage-backed securities and of rolling over maturing Treasury securities at auction, and it anticipates doing so until normalization of the level of the federal funds rate is well under way. This policy, by keeping the Committee's holdings of longer-term securities at sizable levels, should help maintain accommodative financial conditions.
What the Fed meant:
We're going to keep watching jobs and inflation data when we make our rate decisions. So don't count on us raising rates at a meeting just because we did it at the last meeting, or because we're trying to hit a certain rate within a certain timeframe. On the other hand, if we see inflation getting out of control, we're perfectly willing to bring down the rate-hike hammer quickly.
---
What the Fed said:
Voting for the FOMC monetary policy action were: Janet L. Yellen, Chair; William C. Dudley, Vice Chairman; Lael Brainard; James Bullard; Stanley Fischer; Esther L. George; Loretta J. Mester; Jerome H. Powell; Eric Rosengren; and Daniel K. Tarullo.
What the Fed meant:
Finally a unanimous vote around here — probably a good time to leave for vacation before another argument about the imputed cost of equity or the merits of chained CPI breaks out.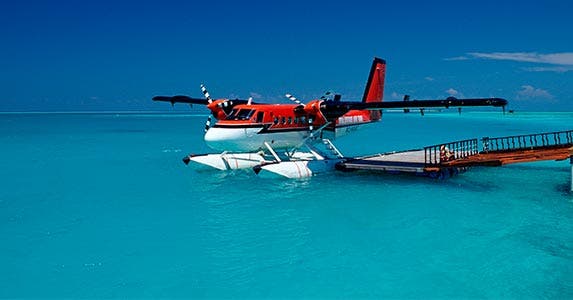 Reinhard Dirscherl/Getty Images