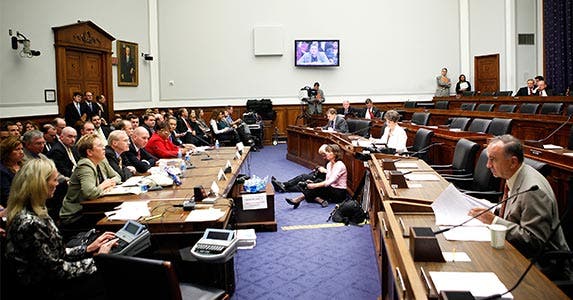 How credit cards harm
Your credit card is a much safer financial product today than it once was.
Credit that to the Credit CARD Act of 2009, or CARD Act, which offered new protections and made the cost of holding debt more transparent.
Among the major changes, the legislation:
Outlawed retroactive interest rate increases in all but a handful of instances.
Required more advanced notice — 45 days — on key contract changes, like an interest rate hike.
Restricted when card issuers can levy overlimit fees.
"The view expressed by Congress in 2009 — that smart and thoughtful guardrails could bring positive change to this market that would benefit all participants — has been thoroughly ratified," Richard Cordray, the director of the Consumer Financial Protection Bureau, wrote in the introduction to a recent report on the state of credit cards.
But that doesn't mean credit cards carry no risk. In fact, the CPFB outlined 4 scenarios in which credit cards can pose either inconveniences or dangers for cardholders. Here, we explain those risks and offer ways to protect yourself.
FREE TOOL: Before applying for a new credit card, check your credit for free at myBankrate.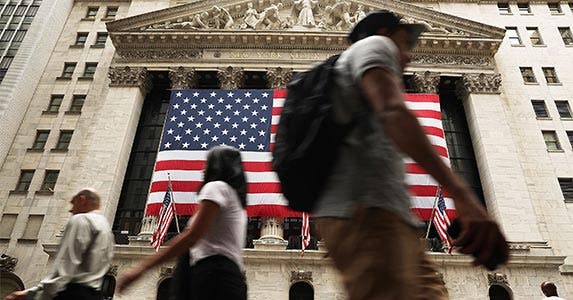 Variable interest rates
Spencer Platt/Getty Images
One possible side effect of living with low interest rates for as long as the United States has is that consumers forget that rates can increase. And they will.
The bureau thinks a rate hike might come as a shock to consumers who "may be accumulating and revolving balances without an understanding that the price of doing so — even on existing balances — may well increase in the future."
Yes, even on existing balances. One thing the CARD Act didn't do was forbid issuers from changing variable interest rates when the underlying benchmark rate changes. In the case of credit cards, the benchmark rate is the Wall Street Journal prime rate, which has changed just once in the last nearly 8 years.
The CFPB uses this example of what a rate hike could look like: A consumer with $15,000 in credit card debt at an average APR of 12% would see his monthly interest charge grow by nearly $12.50 following a 1 percentage point increase in rates. That's nearly $150 in additional finance charges each year.
How to protect yourself: Because future rate increases are likely to be gradual, consumers should be able to see this coming, says Gerri Detweiler, a credit expert and head of market education for Nav, a San Mateo, California-based company that helps entrepreneurs manage their business credit.
Before rates rise, examine the box on your credit card statement that tells you how much you'd have to pay each month without incurring new charges to retire your balance in 3 years. If that number is too high, you need to get on a debt management plan, she says.
"The biggest fear for consumers when their interest rates go up is not specifically related to the interest, it's the payments, and they're concerned about making their payments," Detweiler says. "Trying to explore all your options before you're in a situation where it's difficult to manage the payments is probably a good idea."
CARD SEARCH: Avoid paying interest with a 0% APR credit card. Apply today!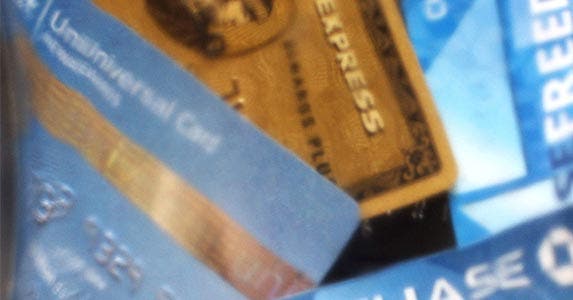 Deferred-interest promotions
SpencerPlatt/Getty Images
You undoubtedly have been tempted by a 12-month, same-as-cash credit-card promotion at one of the big-box hardware or electronics stores. Wisely managed, these 0% interest offers can be a cheap way to finance major purchases.
But in about one-quarter of the cases, store-branded credit card holders don't pay off their balances before the end of the promotional period, according to the CPFB. The payoff rate for cardholders with poor credit scores is significantly worse, with more than half failing to clear their balances on time.
"Those consumers who do not fully pay off the promotional balance by the end of the promotion, however, are subject to the same interest rate they would have paid in the absence of the promotion," according to the CPFB. "Given that the interest rate on these cards is generally around 25%, the magnitude of the interest charge — if and when it is assessed — can be substantial."
How substantial? Let's say you paid only the minimum monthly payment on a $1,500 television. That payment wouldn't be enough to retire your balance before the end of the 12-month promotion, so you would have incurred at a 25% APR more than $350 in interest charges at the end of one year or about $150 more than had you financed the purchase on a standard-interest credit card.
How to protect yourself: Don't agree to a deferred-interest promotion, says Melinda Opperman, chief relationship officer at Springboard Nonprofit Consumer Credit Management, a nonprofit consumer counseling and credit advice organization in Riverside, California.
Opperman says even if you think you will be able to pay off the balance before the deferred-interest period ends, financial emergencies happen, and if you get caught in one while trying to pay off this type of balance, it could cost you.
"There's little reason to ever purchase something like a TV with this kind of financing. That kind of consumer electronics purchase can wait," Opperman wrote in an emailed response to questions. "But there are certain things that people do have to have: a working refrigerator, or perhaps a computer for your kids to use for their schoolwork.
"In these cases, it's never wise to consider only the sticker price. Whatever credit line or credit card you use to make the purchase, factor in the interest so you'll have a realistic idea of what it's costing you."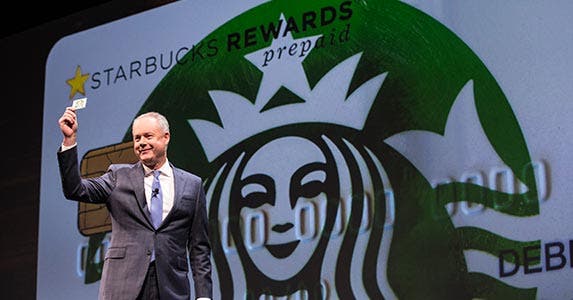 Credit card rewards
StephenBrashear /Stringer/Getty Images
Yes, rewards — or missing out on them — can hurt you.
For cardholders who never carry a balance, rewards programs can be a good way to earn free airfare, hotel stays or cash back. But the rewards programs themselves can be complex and lead to confusion.
Specifically, the CFPB found:
"It is not always clear when, where and from whom consumers can expect to find or receive key program terms and conditions."
"Seemingly simple programs may have caveats or complexities glossed over by marketing materials."
"Consumers may not understand when and why rewards might expire or be forfeited, or what their options are when they do."
In addition, rewards programs tend to be exceedingly fluid, allowing card issuers to change the terms of the programs and "revalue" the rewards themselves with no notice. That means a program that offers a quality bonus one day, may be a bad deal the next.
As for expiration policies, the bureau found they weren't very consistent across issuers. For example, expiration in many cases is tied to "inactivity," although inactivity ranged from 3 to 9 months without using the card.
How to protect yourself: Spend some time looking at the program on the card you use most frequently, Detweiler says. Set a calendar reminder, "maybe just once a year to check in and make sure you aren't on the verge of seeing rewards expire. And if you are, figure out what you can do to keep them or to use them in some way."
And watch out for one key thing that will cause rewards forfeiture: late payments.
"If you suspect you're going to have trouble paying your bill, you want to cash in your rewards because in most cases you lose them," Detweiler says. "Maybe you can cash them in for a statement credit, which will make the bill more affordable."
RATE SEARCH: Let Bankrate help you find the best rewards credit card. Apply today!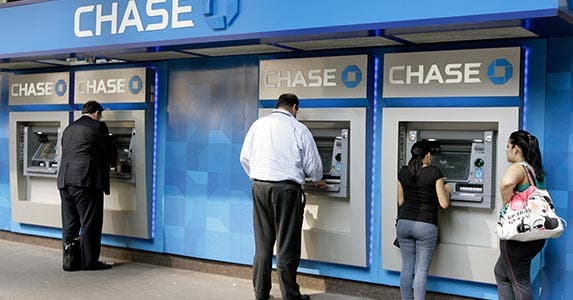 Subprime credit card fees
ullsteinbild/Getty Images
Credit cards available to consumers with damaged credit are significantly more expensive than cards offered to everyone else. They may include "processing" fees, annual fees and monthly service fees that could add hundreds of dollars to the annual cost of credit — well more than most consumers have to pay.
What's more, according to the CFPB, "given that these issuers place much greater reliance on origination and maintenance fees, and that these fees are charged against relatively small lines, their products create the risk that a significant share of consumer monthly payments go to cover fees and interest on fees — and not to paying off the principal balance created by spending on the card."
Credit cards targeted to subprime borrowers earn 58% of their revenue from fees, the CFPB found, while standard credit cards earn about 20% from fees.
Consumers may not understand fully the terms of these cards, the bureau warns, because agreements for this type of credit card "are particularly difficult to read," a problem because subprime credit cards "are disproportionately marketed to consumers with less formal education."
How to protect yourself: Don't agree to open a credit card that includes a monthly maintenance charge, Opperman says. That and extremely high application fees are red flags.
"Our recommendation is to start with your bank or credit union. Apply with an institution you already have a relationship with, and see what kind of credit card options they have," Opperman says. "In particular, ask about getting a secured card. Your bank will hold the funds, so there's no financial risk to them, and then you use the secured card as you normally would."
After a year or so of responsible use, ask your financial institution to convert the account to an unsecured card.